There's one thing I've been looking forward to every summer for four years now: BlogFest. (You can also check out my recaps of BlogFest 2015 and BlogFest 2016.) Hosted by the amazing minds behind FitApproach and the IDEA Health & Fitness Association, it's two days full of learning and networking with other bloggers, followed by two days of attending sessions at the IDEA World fitness convention.
What BlogFest is Like
I remember being super nervous (but excited) before heading to my first BlogFest. I'm naturally a pretty big introvert, and that combined with meeting a bunch of new people and being in the same room with some big-name bloggers had me worried my awkward side would come out a little too much or that I'd be judged.
Lucky for me, the crowd at BlogFest is super welcoming and incredibly kind. Year after year, I'm so happy to see how approachable people are and how easy it is to make connections. There are always one or two outliers, of course, but overall everyone is so happy to talk to you, no matter how many pageviews they get or Instagram followers they have.
FREE Hip Openers for Runners Guide
Sweet relief for your tight, sore hips!
Get the best hip-opening yoga poses sent straight to your inbox.
What I Learned at BlogFest 2018
When you look at the agenda for BlogFest, it's easy to focus on the learning aspect. You'll see a list of some pretty amazing speakers, and what they had to say was pretty amazing.
Here are some of my big takeaways from the BlogFest 2018 speakers: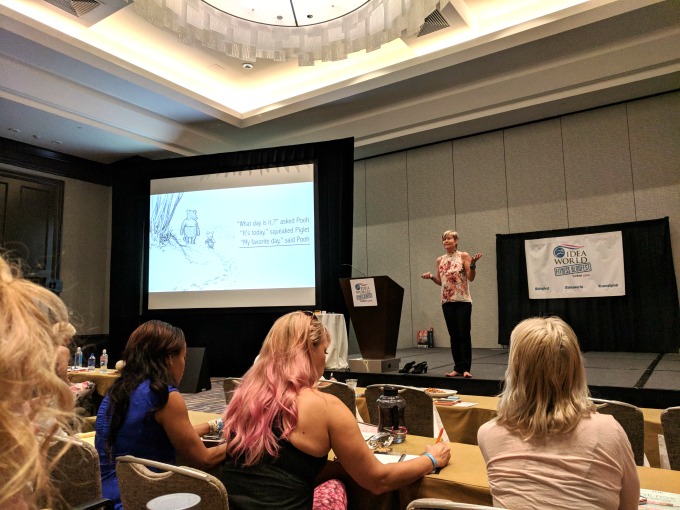 From Petra Kolber: Your followers aren't looking for perfection! (In fact, seeming to be perfect can be totally unrelatable. As Petra said, "No one relates to perfect. It's boring. We meet in our cracks.") Focus on how you make your followers feel! Other great quotes from Petra: "Be the impact and the income will follow." "Become passionists, not perfectionists." "Give people permission to be human."
From Sadie Nardini: Creating courses doesn't have to be super involved and difficult, and it's a great way to start to make money as a blogger (and to make money in your sleep). Think about creating courses that help people follow a journey, from beginner to intermediate to advanced. Create a content calendar to help you create the materials for your course, marking out what you need to shoot and when you'll do it. You can even shoot your course videos using an iPhone or other smartphone with a good camera.
From Kristine Beatty: When it comes to interpreting your Google Analytics, you need to understand your goals and your objectives. What data points will help you decide whether you're getting closer to those goals? (Example: if you want more people coming to your blog, look at the number of users on your website over time.) Also create custom dashboards in GA that will quickly show you the data you're interested in so you don't have to click through a bunch of screens.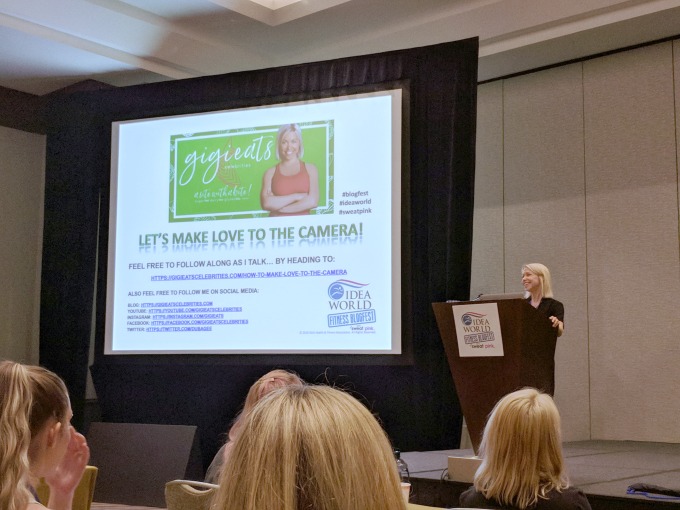 From Gigi Ashworth: You don't need crazy equipment to start creating videos and build a YouTube channel. But, you do need to have good audio. Using a lavalier mic can help you do this. Natural light is best, but you can always upgrade and get some fancy lights when you're ready. And, make sure you're looking at the camera lens when you're talking, not at your phone's screen. Gigi has a great breakdown of how to get started on video here.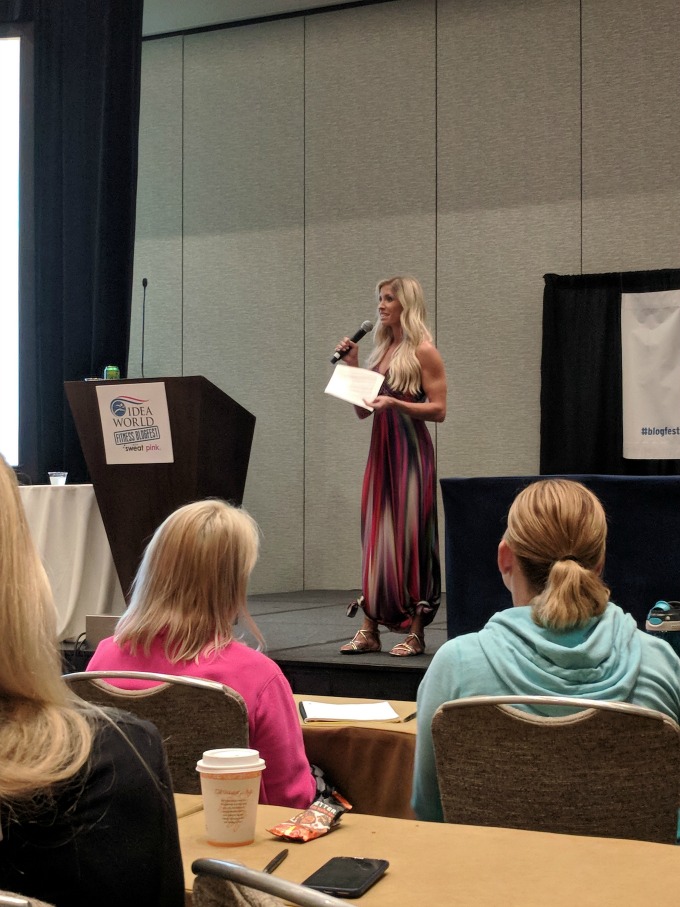 From Heidi Powell: "The more you put your name on things, the less brand value you have." So, be choosy about the partnerships you have! Focus on quality over quantity when it comes to brand partnerships and blog posts. Also, "zig when others zag." Don't just follow the trends, because if you're simply jumping on the bandwagon, you won't stand out. And, don't be afraid to take risks. "Do you want to win more than you want to grow?" Other great quotes: "Never get too big for your people, no matter what." "You are always the closest to success when you want to quit the most."
From Chantal Brodrick (who had just lost her voice 😞): If you're trying to figure out what your podcast should be about, take your main topic and list out six subtopics that you could talk about. Then, write out 10 mini topics for each of those subtopics. (A mini topic would be the subject of a podcast episode.) If you can brainstorm that much content, you'll have plenty of things to talk about in your podcast.
Also, there were some great speakers at BlogFest Pre-Con (including me!), and you can stream those videos for free via the FitApproach Facebook page!
Meeting and Making Friends at BlogFest 2018
What you probably won't focus on as much when you first think about going to BlogFest? The connections you'll make. One of my favorite things about BlogFest is meeting so many people I've "met" online, and getting to see old friends again. These in-person connections are so incredibly powerful, especially when you primarily work behind a computer. These photos don't even come close to capturing the amazing conversations I had, but at least I remembered to take more photos with people this year. 😜
I had a great time talking to Natalie Jill with my friend Linda of The Sisterhood of S.W.E.A.T. and Chickfit Studio. (Photo from Linda's Instagram feed.)
Other selfies:
BlogFest Sponsors
We also got some amazing swag and workouts thanks to the BlogFest sponsors!
That's it for this year! I really hope to be back for BlogFest 2019…it was a blast! And thank you to the ever-amazing Jamie, Alyse, Nic, and Liz from FitApproach and Sweat Pink. You ladies rock.