I learned so much at BlogFest, and it's probably going to take me weeks or even months to sift through and digest what I learned and how I can apply it to my blog. A lot of bloggers who attended BlogFest are sharing the top ten things they learned at BlogFest, so I wanted to join in on the fun and share some of what I learned for those of you who weren't lucky enough to be able to attend.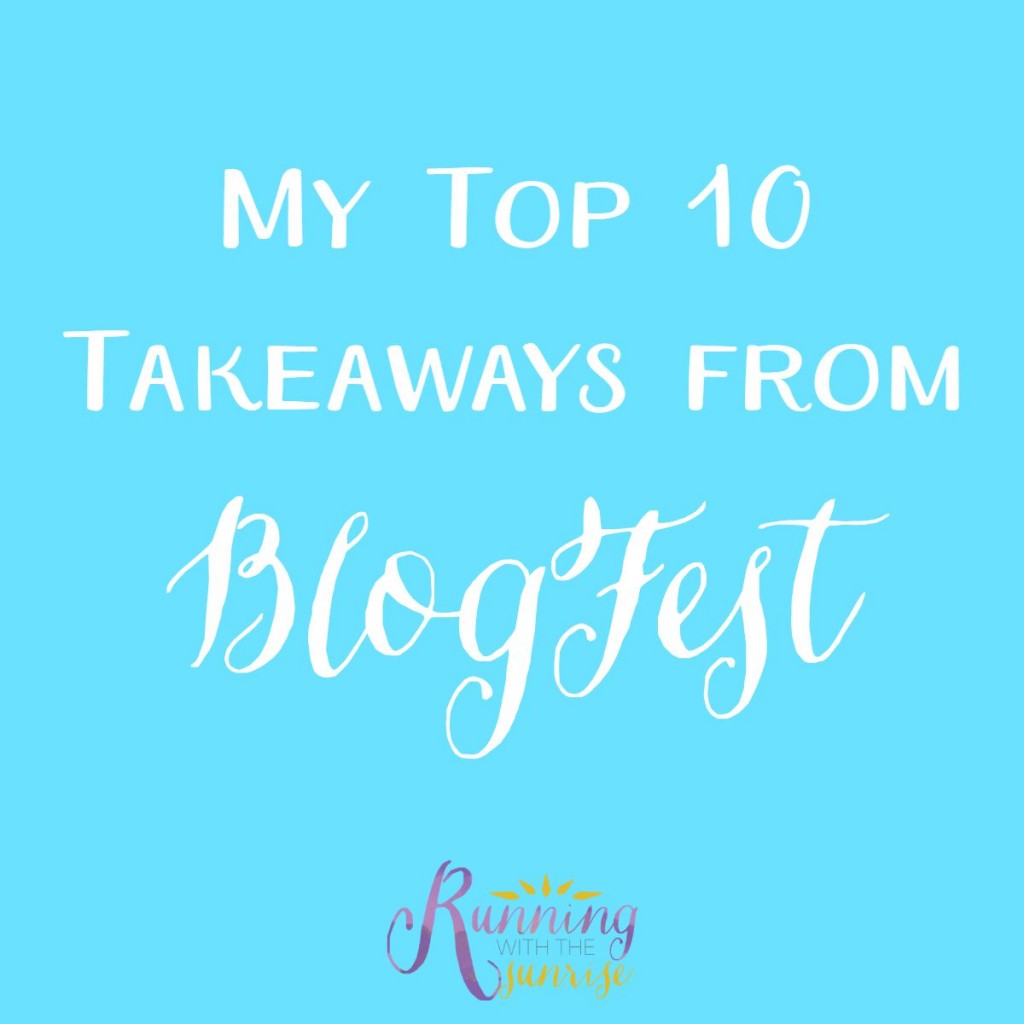 Without further ado, here's my BlogFest Top 10 Takeaways:
FREE Hip Openers for Runners Guide
Sweet relief for your tight, sore hips!
Get the best hip-opening yoga poses sent straight to your inbox.
1. You can "noindex" posts. I have a lot of posts, like my weekly Five Friday Faves and Link Roundup posts, that I don't really worry about SEO for. But, we learned from Sarah Downey Robinson that these posts can steal some of your "Google juice," making your pages with good SEO seem less enticing to Google. But, you can noindex those posts so your "Google juice" stays focused on the right posts. It's taking me a lot of time, but I am going back and noindex-ing old posts like crazy.
How do you noindex a post? I use the Yoast SEO plugin for WordPress, so I'm only familiar with how to noindex using that plugin, but it's really easy. If you go to your little Yoast SEO plugin box at the bottom of the page when you're editing the post and click on the "Advanced" tab, you'll see the option to noindex the page under Meta Robots Index. Easy peasy!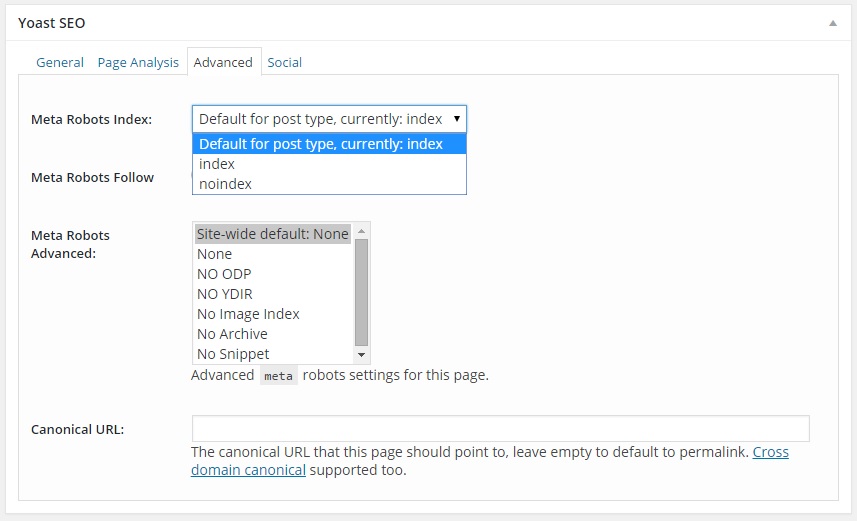 2. Find your niche and microniche. Katy Widrick talked about focusing on finding the right niche in her talk, and it's something that I've been hearing a lot from other blogging and social media experts lately. Knowing exactly who you're writing content for (or writing social media posts for, etc.) helps you really frame out what you should be writing about and will ultimately get you better results.
3. Define your personas. This point that Sara Downey Robinson made is an extension of Takeway #2. It can be helpful to write out a complete persona for the people in your microniches, such as CrossFit Carrie or Marathon Runner Mike. Fleshing out these personas allows you to think about the needs of these personas, which can give you some great ideas for blog post topics, or at least a starting off point for keyword searches.
4: This quote from Melissa Burton: "Nutrition is not common sense, it's science." I know I mentioned this in my recap, but I have to mention it again because Melissa gave a really fantastic talk about nutrition myths, and her data were based in science, not what worked for her uncle or friend. As someone with a PhD in biological sciences, I really appreciated her fact-based approach.
5. You don't need to eat more than 20-30 g of protein at a time. This tidbit came both from Melissa and from a nutritionist who spoke to us on behalf of General Mills and Nestle, whose name I cannot remember because I'm a terrible blogger. The big take home here is that if you eat more than 20-30g of protein at one sitting, your body can't absorb the extra protein, so there's not really any reason to eat more than that.
6. What should you do when someone steals your stuff? Elizabeth Bain, esq. gave some helpful advice for what to do if someone blatantly steals your writing, photos, or other content. She suggests that you document the content theft (screen grabs, etc.), use the Whois directory to look up who owns the domain where the stolen material is being posted, and possibly even contact the company that's hosting the site. The poster may be ignorant of the fact that it's illegal to steal content, but if not, sometimes contacting the hosting company can help.
7. Finding your story to find the best way to share your content. Jessica Matthews gave a great talk about the future of blogging. You hear over and over that blogging is dead, which may or may not be true. Jessica brought up a really good point that you should figure out what your passion is, what story you want to tell, and then find the platform that best allows you to share that story, whether it's a traditional blog or a microblog on Instagram.
8. Repurpose your work. Again, a great tip from Katy. Turn your YouTube videos into infographics for Pinterest or vice versa. You can take frame grabs from a video to easily make a blog post with the same or similar information, and you can then share those grabs to social media. When you focus on the ways that you can present the same information, it can be a huge time saver since you're not having to recreate content over and over again day in and day out.
9. Under-promise and over-deliver when working with brands. This message was courtesy of Katie McFarland. It's a great idea to go above and beyond when working with a brand. Ultimately, it's best for both you and the brand if you do a really great job of promoting a brand and its message. Providing a summary how the campaign went and following up with the brand can be immensely helpful to them and can help you forge a lasting, mutually beneficial relationship.
10. Bloggers are really great people. I had no idea what to expect when I met other bloggers in person, especially the bigger bloggers. They were all so kind and friendly and welcoming; I never felt like I was a small blogger who didn't belong. These folks are the real deal!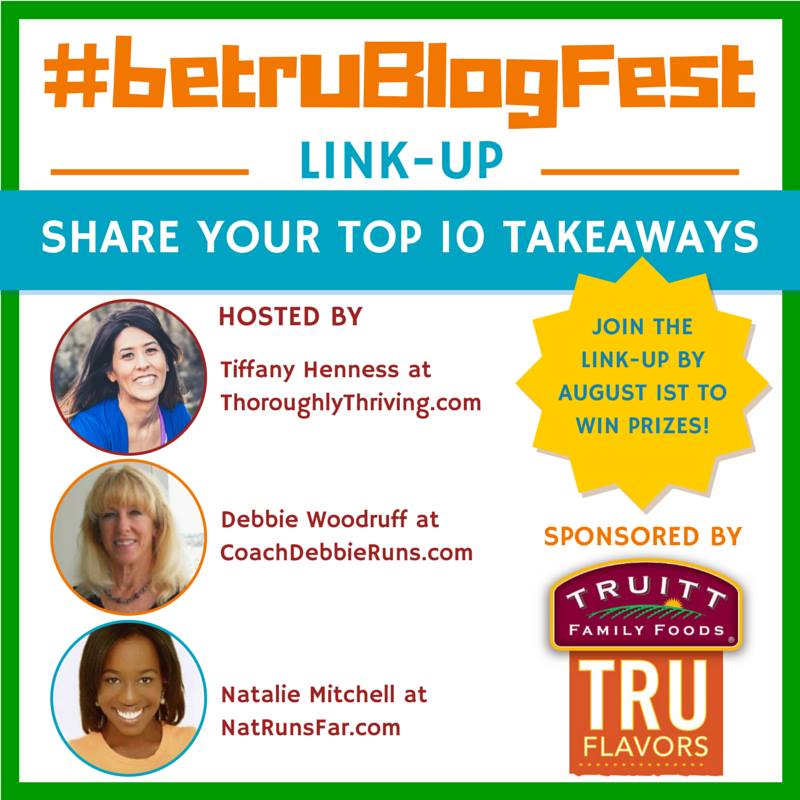 I'm joining in on the #betruBlogFest linkup! Visit the linkup and read some great recaps by other bloggers who also attended BlogFest. You'll probably learn a lot of great information!
What would you want to learn more about at a blogging conference?
Bloggers: do you worry about things like SEO?