Many new yogis are in awe of the beautiful arm balances they see more advanced students practicing in their classes or on social media. But, building strength for arm balances can take some time. I know I practiced for at least a year before I had the strength to hold basic arm balances for a few breaths. I'm definitely not an arm balance expert, but I wanted to share the yoga poses that have helped me build the strength to get me where I'm currently at on my yoga journey.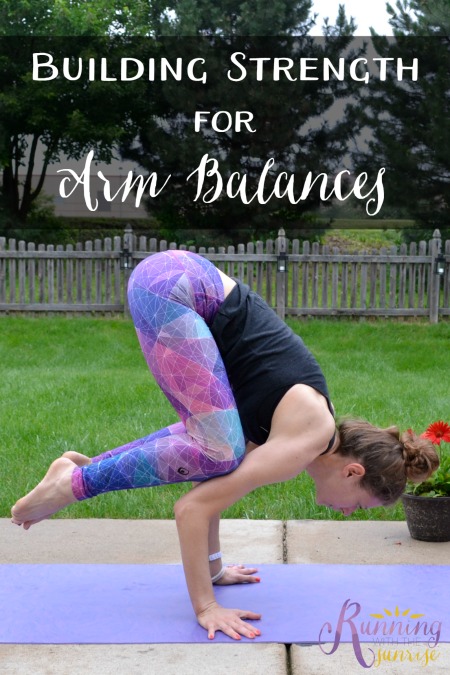 Disclaimer: I am a yoga teacher, but I'm not your yoga teacher. Always practice yoga mindfully, listen to your body, and if you have any questions, consult with your teacher.

Downward Facing Dog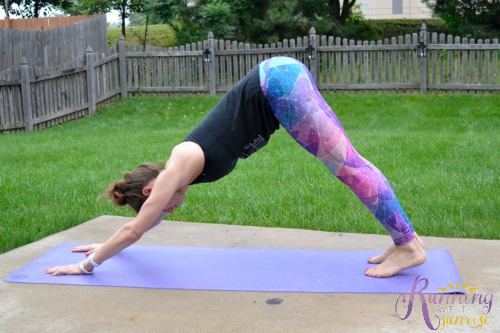 I see down dog as the first step toward building arm strength. In vinyasa classes (the style I teach and spend a lot of time practicing) you come back to this pose again and again, and I remember struggling to hold down dog when I first started practicing yoga, so it's a great one to start to build strength in.
Four-Limbed Staff Pose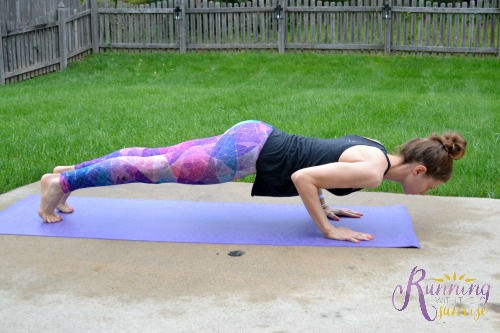 Ah, the infamous Chaturanga Dandasana. This one took me a while to work up to as well. Having great strength in Chaturanga is so important for many arm balances because so many of them use the same arm position as you do in chaturanga. Be sure you're keeping your elbows and upper arms glued to your ribcage to protect your shoulders!
Dolphin Pose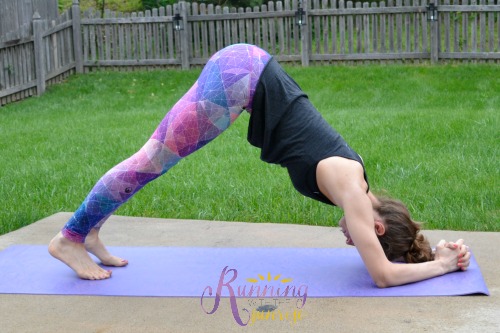 Makarasana is a wonderful pose to build strength in the arms, shoulders, and really the entire upper body. Really work on engaging the muscles along the side of your ribcage to build strength for poses that balance on the forearms. Start by holding the pose for as long as you can, even a few breaths, and work on building strength to hold the pose for longer periods of time.
Core Strengthening Poses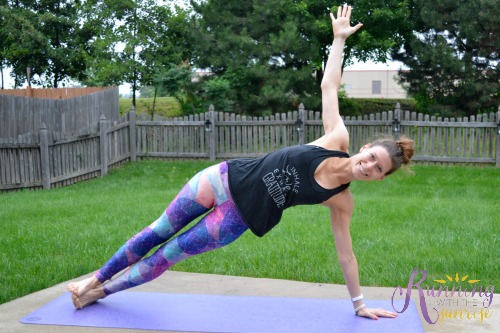 You work your core a lot in arm balances, so having a strong core is just as important as having strength in the arms and shoulders. Core strengthening poses like plank, side plank, and boat will help you build your core so you can help hold your body in your arm balances. So, be sure you're giving your core some love, too!
….
I do want to close out this post by reminding everyone that yoga is not about getting into fancy arm balances. If arm balances are what inspire you to practice more yoga, then by all means, practice away. But being able to hold advanced arm balances does not make you a better yogi than someone who is unable to hold them. So, don't feel bad if you're not there yet, or if you'll never practice an arm balance. Yoga is so much more than asana. (Steps down from soapbox.)
Love my tank and leggings? They're from Inner Fire Apparel. I'm an ambassador for Inner Fire which means you, my darling readers, get to save money on their clothing. Use coupon code bethb for 15% off any Inner Fire purchase!
Yogis: where are you at on your yoga journey?
Are there any poses you're working toward?