When I first started running, I couldn't get enough. I spent all of my free time reading everything I could get my hands on about running. I learned about tempo runs, cross training, and the ten percent rule. I ate, breathed, and slept running. That love lasted for well over a year, until I started training for my second marathon. I pushed too hard. I got injured. A few months later, I got back into running, started training for another marathon. I started to dread every run. I would even cry at the thought of having to go out on my long runs, not something a happy runner should do. I was burnt out, a total 180 from where I started. I needed to take a step back if I was going to find my love for running again.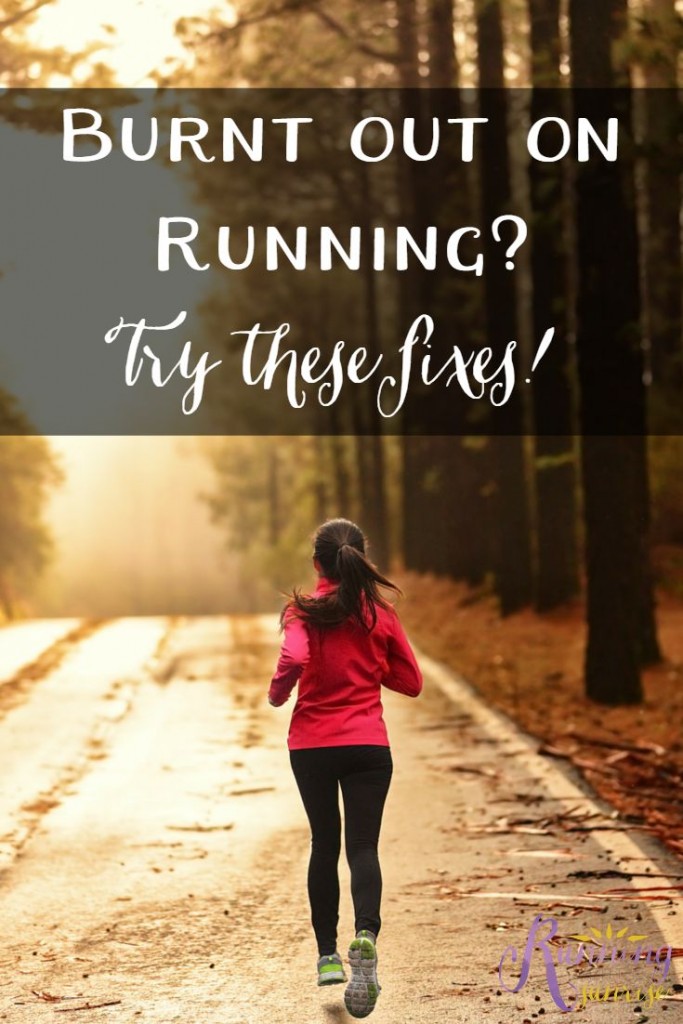 Over the course of a couple of years and through a couple of bad training cycles, I've picked up a few tricks that I use to keep my running fresh when I'm feeling burnt out on running, which I wanted to share with you with hope that you might find them helpful, too.
FREE Hip Openers for Runners Guide
Sweet relief for your tight, sore hips!
Get the best hip-opening yoga poses sent straight to your inbox.
What do you do when you're burnt out on running?
Take a break. Sometimes you just need to take off a few days or even a week. Your fitness won't decrease by taking a short break, and that break just may bring the mental refresh you need. Take time to relax, to meditate, or to catch up on things around the house. Definitely take some time to catch up on sleep. Take care of yourself and come back to running. The rest you've given your body and mind may just be the reset you need.
Change your scenery. Sometimes you just get bored with doing the same thing over and over. If you're always running the same route, maybe drive a short distance to run a different route. Maybe run in the morning if you're normally an evening runner or vice versa. Try different things to switch up your running routine until you find something that inspires your love of running again. Looking for more ways to spice up your runs? Check out Chelsea's post on how to overcome the blahs of running.
Change your distance. Changing the distance of the races you're training for can help when you're burnt out on running, especially if you've been running longer distance races. Elite runner Tina Muir has a great post on why you should consider stepping away from the marathon, and how focusing a training cycle or two on building speed at shorter distances may actually make you a better marathon runner.
Run with a friend. I tend to do most of my runs solo. I like being able to control my pace and run slower or faster according to the signals that my body sends to me. I try to run by effort more than pace. It's great being able to control your own runs, but sometimes it gets lonely, especially if you're spending a lot of time out on your feet running.
Have you ever needed to take a break from running?
What tricks do you use to keep your running fresh?