It's great to have some treadmill workouts in your back pocket for those times when it's too icy, stormy, hot, or just plain dangerous to run outside. The treadmill can also be a great tool for speedwork. I personally prefer to do my speedwork on the treadmill so I don't have to worry about having to slow down or stop for traffic or other runners. I'm excited to share some of my favorite easy treadmill speed workouts with you today, workouts I'll be using in my training over the next few months.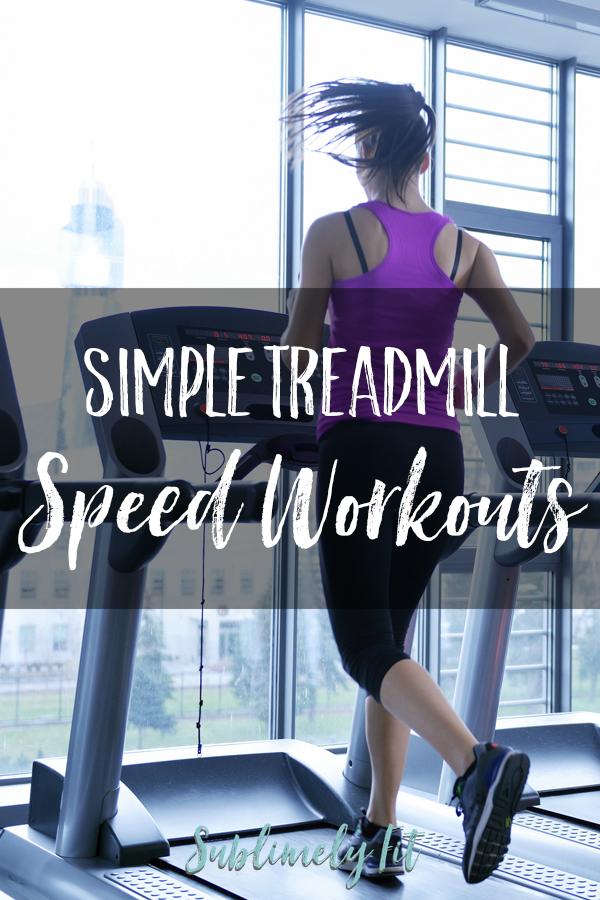 If you're a new runner and just starting to add in speedwork, I'd recommend starting out with some easier workouts like a fartlek, or other basic speedwork for beginners. Many of these can still be done on the treadmill, even strides. (For strides, the acceleration of the treadmill up to your top speed mimics how you'd slowly accelerate if you were running strides outside.) But, if you're at a more intermediate level, these workouts will be perfect for you.
FREE Hip Openers for Runners Guide
Sweet relief for your tight, sore hips!
Get the best hip-opening yoga poses sent straight to your inbox.
Workout #1: 30 min Time Intervals
Time intervals are probably my favorite way to run intervals on the treadmill. They help keep me from getting too bored, but I don't have to spend a lot of time concentrating at what exact distance I'll need to increase or decrease my speed. ("Wait, do I need to slow down for my recovery jog at 2.3 miles or 2.6 miles?" It can start to feel like you need a calculator.) This treadmill workout is perfect if you're starting to build some speed but you're crunched for time. You'll be done with your workout in just 30 minutes!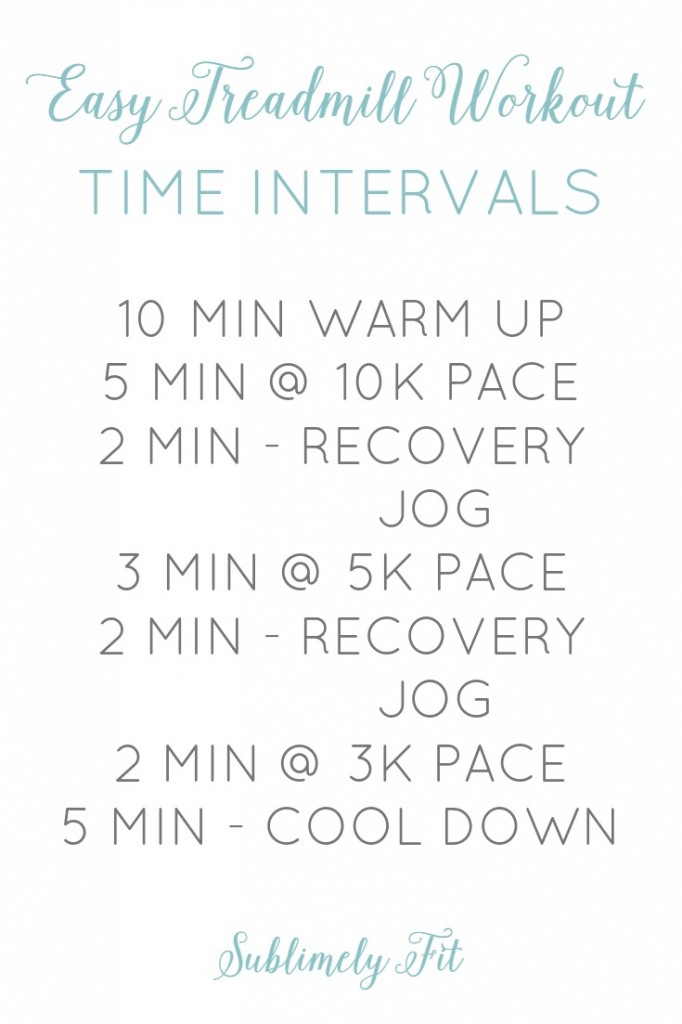 If you're not sure how fast to run your intervals, take a recent race time and put it into a pace calculator like the Runner's World Running Pace Calculator or the McMillan Calculator. Or, if you haven't run any races recently, run a mile as quickly as you can after a good warm up, and use that as your mile time to plug into the calculators.
Workout #2: Learn Your Pace
I absolutely love training at race pace on the treadmill because I teach my body exactly what that effort feels like before I take that muscle and body memory out on the road. I ran at race pace on the treadmill a lot when I was training for both my half-marathon and marathon PRs. I hope you love this easy treadmill speed workout that will help you learn your race pace, helping you get ready for race day.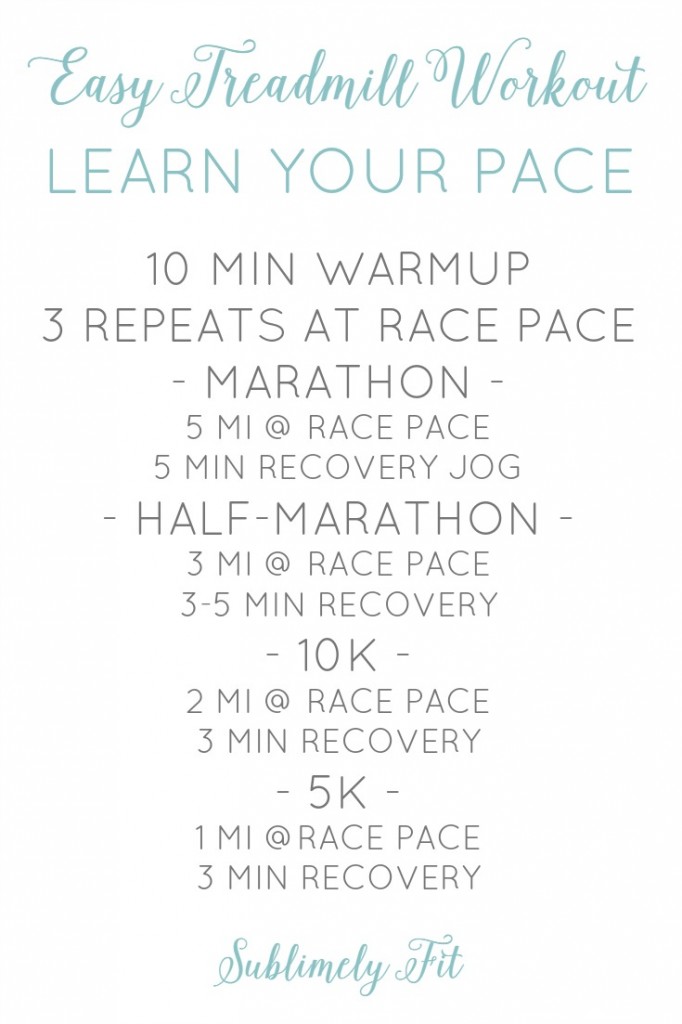 When you're running these repeats, try to focus on your cadence, breathing, and overall how running at that pace feels in your body. This will allow you to better learn what the pace should feel like on race day. Keep in mind that for the longer races, you'll go through a taper, and your race pace should feel easier on race day than it does during this simulation if you train correctly.
Best of luck to you as you train for your race! Please feel free to ask any questions you might have about these easy treadmill speed workouts in the comments—I'd love to help!
What's your favorite treadmill workout?