Most of us know that eating our recommended daily servings of vegetables is really important, but it can be tough to remember to get them all in. As I've followed my fitness journey, I've found that I feel better and recover from my workouts better when I'm eating my veggies. So, I wanted to share what I've found helps me eat more vegetables, even when I don't feel like eating them. (Disclaimer: I'm not a nutritionist; I'm just sharing what works for me.)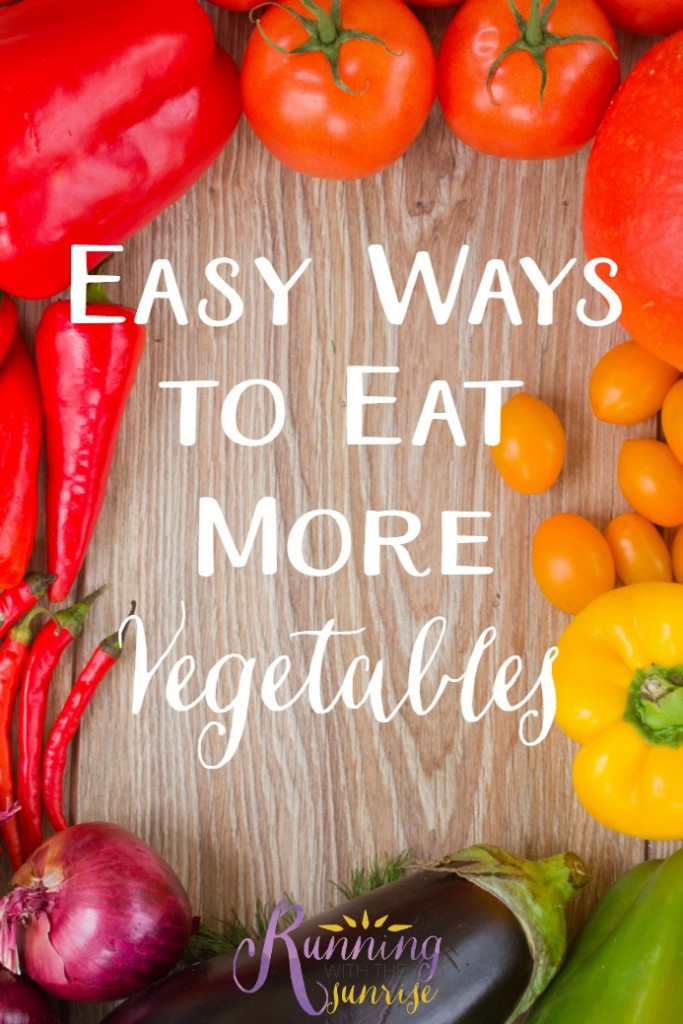 1. I make green smoothies. This is the top way I make sure I'm getting in my veggies. What I absolutely love about green smoothies is that it's so easy to get in some extra servings of those healthy dark, leafy greens like kale and spinach. You don't even feel like you're eating them! Adding some fruit like cherries or blueberries not only adds in extra antioxidants, but it also helps mask the flavor of the greens, if you're not a huge fan of them to begin with.
FREE Hip Openers for Runners Guide
Sweet relief for your tight, sore hips!
Get the best hip-opening yoga poses sent straight to your inbox.
2. I load up my salads. If you're not a fan of salads this can be tough, but if you don't mind them, it's an easy way to heap on lots of extra veggies. I like to try to make my salad look like a rainbow, adding in carrots, red cabbage, tomatoes, peppers, cucumbers, edamame, and whatever other veggies I might have laying around. I know when I'm eating a diversity of colors I'm getting in different nutrients, which helps me maintain a healthy diet.
3. I try to have at least one serving of vegetables at every meal. If I'm getting my veggie on during breakfast, I tend to default to the green smoothie, although you could just as easily mix some vegetables into your eggs for a yummy veggie omelette. It also helps to be prepared by thinking ahead when you're grocery shopping. For example, I'm a huge fan of frozen vegetables because I don't have to worry about them going bad before I eat them. As long as my freezer's stocked, I know I'll always have some vegetables available for every meal.
What tricks do you use to eat your veggies?
Are you a green smoothie fan?