Disclosure: This post was sponsored by #Isopure #behindthemuscle. Sponsored posts help support my blog and allow me to keep providing great content for free here on Sublimely Fit, so thanks for reading! This post contains my own, honest opinions.
I know a lot of us live by the saying "Work hard. Play hard," especially in the fitness community. We want to maximize every workout so we can get faster and stronger. I think we all realize that how we take care of our bodies can make a huge difference in how much progress we're able to make from our workouts. I take my recovery from workouts very seriously, adding in things like restorative yoga and foam rolling to my routine to make sure that I capitalize on every workout. I also am very conscious of how I refuel after my workouts, because I know getting the right things in my body can help me recover more quickly.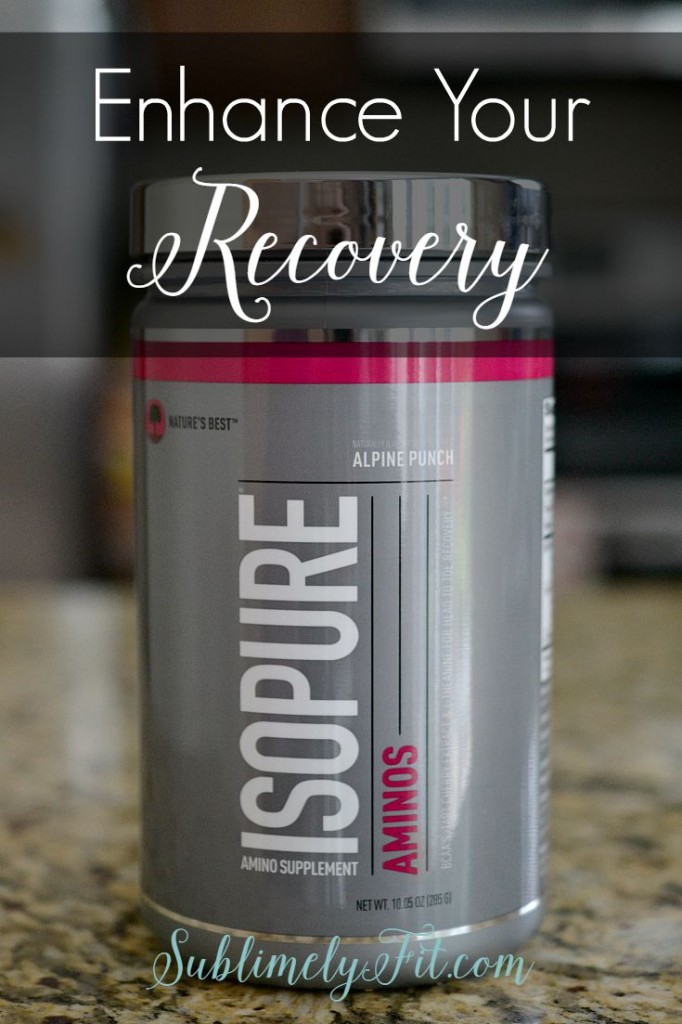 FREE Hip Openers for Runners Guide
Sweet relief for your tight, sore hips!
Get the best hip-opening yoga poses sent straight to your inbox.
I've been given the opportunity to work with Isopure and test out their Isopure Aminos BCAA's Powder. Isopure Aminos are designed to be added to the protein powder that you already use, which makes them pretty unique. By adding Isopure Aminos to your current protein powder, you'll be adding in some great supplements like BCAAs and tart cherry extract. Bonus: the flavor of Isopure Aminos I tested, Alpine Punch, also tastes great, too.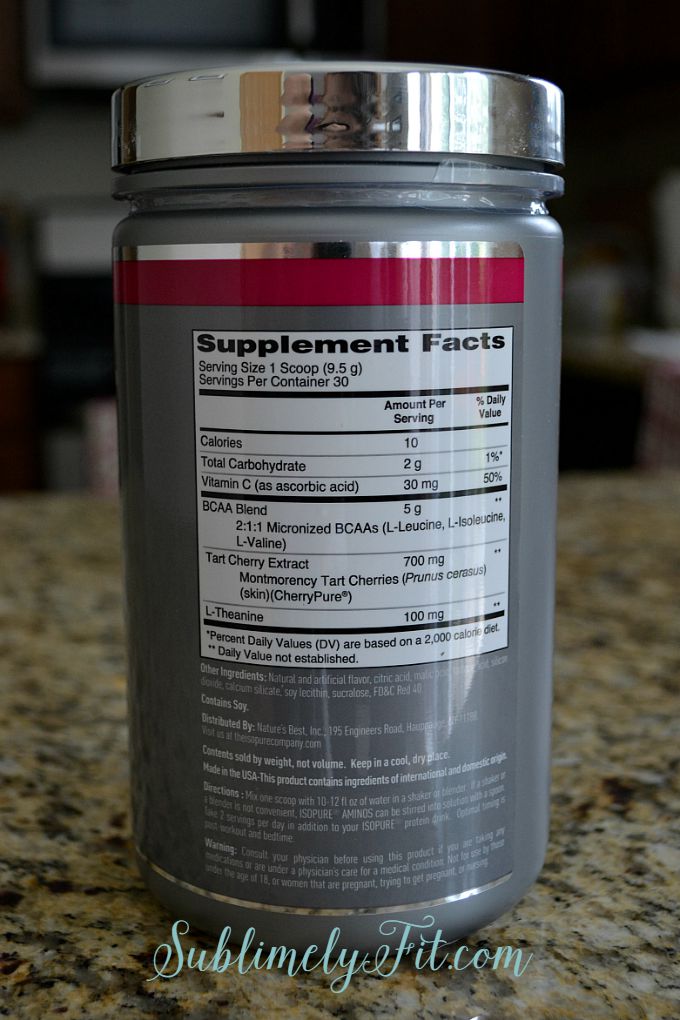 Branched-chain amino acids (BCAAs) have been shown in scientific studies (hooray science!) to enhance recovery after exercise. BCAAs are broken down during exercise, and consuming BCAAs after a workout can help you recover more quickly from your workout by helping your body replace the protein that's broken down during exercise. (BCAAs speed up the rate of protein synthesis in your muscles, for all of you science-types. :)) Tart cherry juice can reduce inflammation and muscle damage, and can help athletes recover from strenuous exercise like running a marathon. All of the science behind the ingredients had me really excited to give Isopure Aminos a try.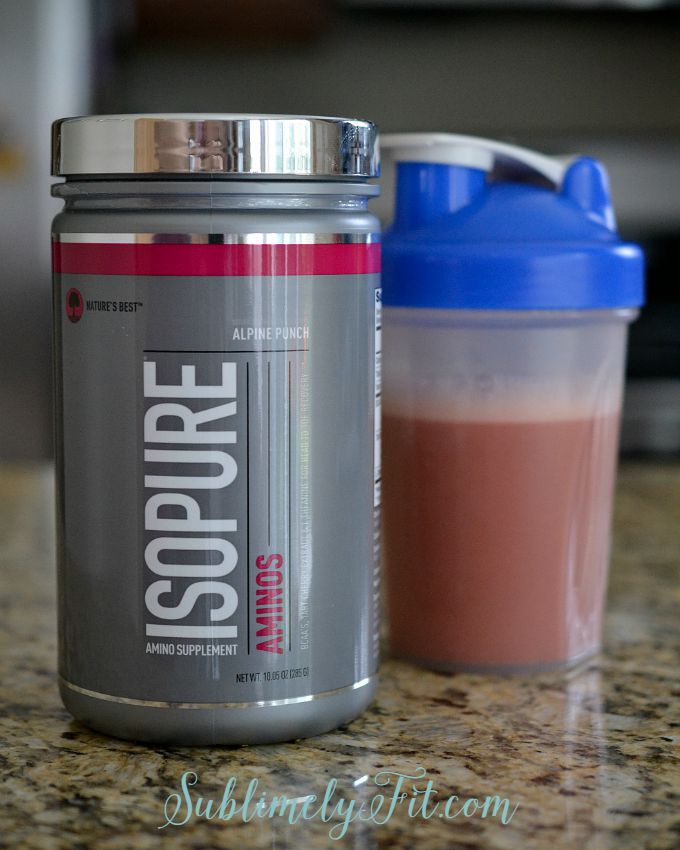 I've been adding Isopure Aminos to my usual post-workout protein shake for about a week now, and I've felt less sore after strenuous workouts like pushing myself really hard in a barre class. I'm excited to keep using it after my running speedwork sessions as I train for my upcoming 10K to see how using Isopure Aminos will help me prepare for races, too. Check back in a few weeks when I'll be sharing a recipe to try!
How do you recover from your workouts?