More often than not, we're in a big rush to get somewhere, literally and metaphorically. We plan out the fastest route to get to where we want to go, completely ignoring the journey as we race around to get where we think we should be. We forget to enjoy the journey, to enjoy the process of getting to where we're supposed to be.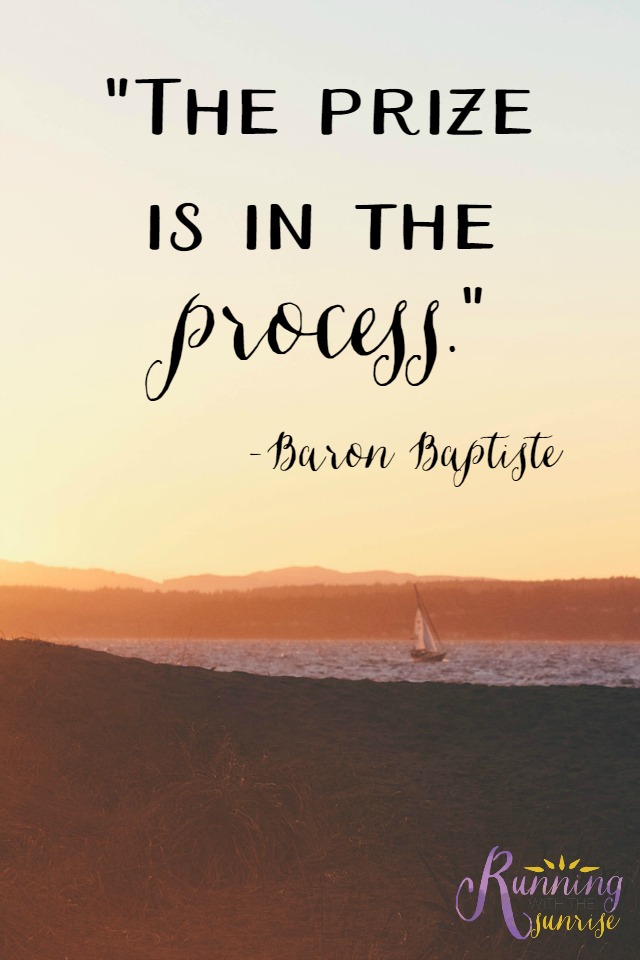 Taking the emphasis off of the destination and placing it on the journey itself can actually make your journey more enjoyable. A great example of this is marathon training: you can focus on your training runs as something to endure to get you ready to cross the finish line at your marathon, or you can enjoy the lovely moments you experience on your training runs, choosing to focus on the steps you're taking to get you ready for your race.
FREE Hip Openers for Runners Guide
Sweet relief for your tight, sore hips!
Get the best hip-opening yoga poses sent straight to your inbox.
Putting all of your focus on the race itself means that you might miss the beauty of an early morning run, or you might not notice the changing of the seasons as you run. The same is true for life in general. If you start to enjoy the process of getting to where you are instead of just seeing it as a means to an end, you'll start to see more of the beauty in life, and hopefully you'll be a little happier and more content.
This week I want to challenge you, as well as myself, to take time to enjoy the process of getting to where you're going in life. Maybe if you're stuck in your car you notice a pretty cloud in the sky or listen to something funny or thought-provoking on the radio. If you're trying to get somewhere in your professional or personal life, appreciate the fact that it's okay to be where you're at in your journey. Where you are is exactly where you're supposed to be.
Do you ever pause and try to enjoy your journey?
What are some of the little things in life you love
that others might take for granted?
What's a journey you're on right now?