It's Friday! My week really flew by and I can't believe it's Friday already. I'm excited for the weekend because A) I actually have Saturday off, B) the Blackhawks are playing again (Go Hawks!), and C) I'm having dinner on Sunday with some friends I haven't seen in a few months and I'm really looking forward to seeing them. Because it's Friday, as always, I'm sharing my five favorite things of the week and linking up with Clare and Heather.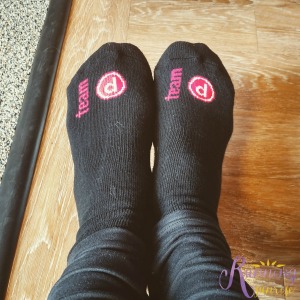 1. Officially becoming a Pure Barre teacher!! I heard back on Wednesday that I passed my teacher training and have been officially certified to teach Pure Barre classes! I've been tandem teaching this week (I taught the first half of class) and I'll be teaching my first class all by myself on Monday. So excited!
FREE Hip Openers for Runners Guide
Sweet relief for your tight, sore hips!
Get the best hip-opening yoga poses sent straight to your inbox.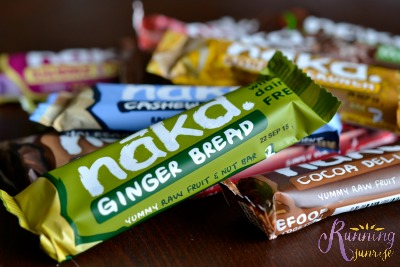 2. Nakd Bars. The folks at Natural Balance Foods contacted me to see if I'd like to try some of their natural protein bars and I thought I'd give the a shot. I've been using them as my go-to grab-and-go snack and have been really pleased with them. They're made from whole food ingredients like dates, cashews, and raisins, which I really love, and they're pretty tasty, too. My favorite flavor was the Ginger Bread, but then again, gingerbread is one of my all-time favorite flavors.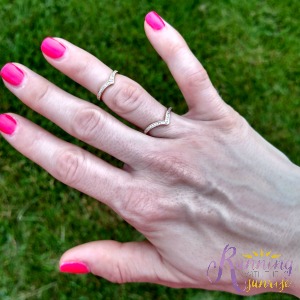 3. Rocksbox Rings. I got this cute set of stackable rings in my most recent box, which I've been loving. I'm behind the times and don't have any cute ring sets like this one, so it's been nice to add these to the jewelry rotation. (If you want to get your own Rocksbox, you can get your first month free with the coupon code runningwiththesunrisexoxo.)
4. This song.
The girls at my studio are all about this song and I'm loving it, too. It's pretty much been stuck in my head for the past week.
5. Making progress with my handstand.
I've been working on my handstand pretty solidly for a couple of months now and I was feeling a little stuck. I don't know if it was the extra weight and core work from barre classes or what, but I finally had a breakthrough the other day and was able to kick up and hold for a few seconds without touching the wall behind me. It's a great feeling when you start to see hard work and practice pay off.
What are your plans for the weekend?
What song's stuck in your head lately?
Are you a hockey fan?