Happy Friday! I have Fridays and Saturdays off, so today is my "Saturday," although I'm picking up an extra yoga class tonight so I will be working a little bit. I have a to-do list that's a mile long, so I'm looking forward to having some time to get some of those things done. And, maybe I'll even get in a nap if I'm lucky.
Here are my five favorite things of the past week (in addition to the experience I had during the last days of the IDEA World conference, of course):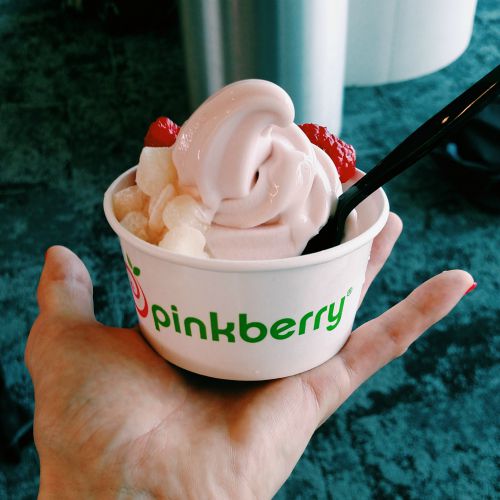 FREE Hip Openers for Runners Guide
Sweet relief for your tight, sore hips!
Get the best hip-opening yoga poses sent straight to your inbox.
1. Getting to try Pinkberry. We didn't have a ton of time to explore the area, but I lucked out and there was Pinkberry at the airport. I feel like it's an LA staple so I had to try it.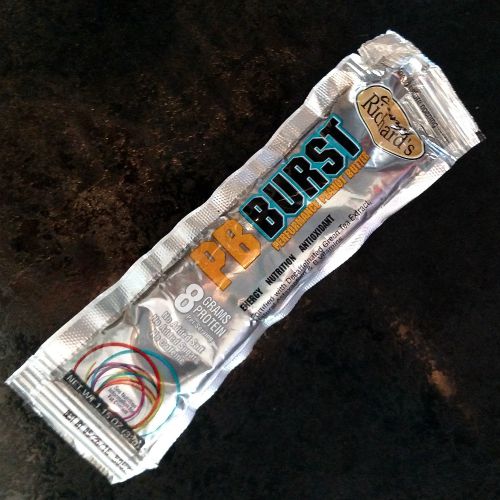 2. Crazy Richards PB Bursts. I had never heard of Crazy Richard's before the BlogFest craziness began, but I'm really glad I know about them now. They don't add sugar, salt, or weird oils to their peanut butter, and they strive to keep their prices low enough so that moms don't have to choose between having inexpensive peanut butter and having healthy peanut butter. Love it. I got to try their PB Bursts, which literally are just peanuts, decaffeinated green tea extract for antioxidants, and a few added B vitamins. They tasted great, and I love that there's no added sugar or salt.
3. Getting to sleep in my own bed. I have a hard time sleeping in hotel beds, so I was so glad to come home and sleep in my own bed after BlogFest. I slept like a baby between being exhausted from multiple workouts a day and just running around the conference and being in a familiar bed. It was glorious.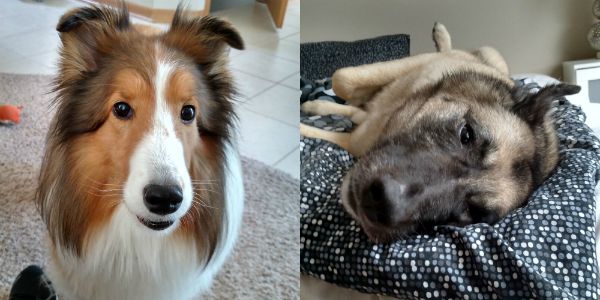 4. Coming home to these sweet faces. Of course I missed my husband, too, but he doesn't bug me for belly rubs quite like these two do.
5. Getting to partner with with the folks at Spartan Race again! If you've been reading my blog for a while you know I've partnered with Spartan Race a few times to bring you some information about a really fun race and to give away a race entry. Well, I have another giveaway! But first, a little information about some updates from Spartan Race.
First, did you know that Spartan Race has a TV show? The is called, oddly enough, Spartan Race, and it's airing on NBC. Each episode features a different race and follows some of the top Spartan Race competitors through the race. I love that endurance sports are finally being featured on TV—here's hoping the show will inspire some folks to get active!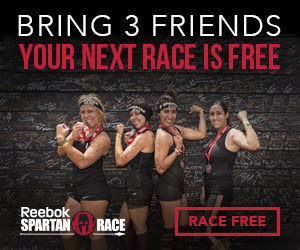 Secondly, Spartan Race has a new program where you get a free race entry if you get three friends to sign up. And, your friends save $20 for signing up as a group. All you have to do is enter promo code TEAM when you register. Pretty awesome, huh? And, best of all, you'll be able to have a great time at the race with your friends
Don't have three friends to sign up and want to win a free entry? Here's the giveaway! (Ends next Thursday, July 30, at 11:59 PM CDT)
Linking up with Heather for Friday Favorites and Clare for Five Things Friday!
What things are you loving this week?
Have you ever tried Pinkberry?
Have you ever done an OCR?
Spartan Race Entries: Which Spartan Race would you do with your free entry?