I have a lot going on right now. I'm trying to keep up with blogging things while working on side projects, plus teaching as many barre and yoga classes as I can. I've had many days where I feel like I'm just treading water. I feel like I'm working like crazy but at the end of the day I feel like I haven't accomplished much.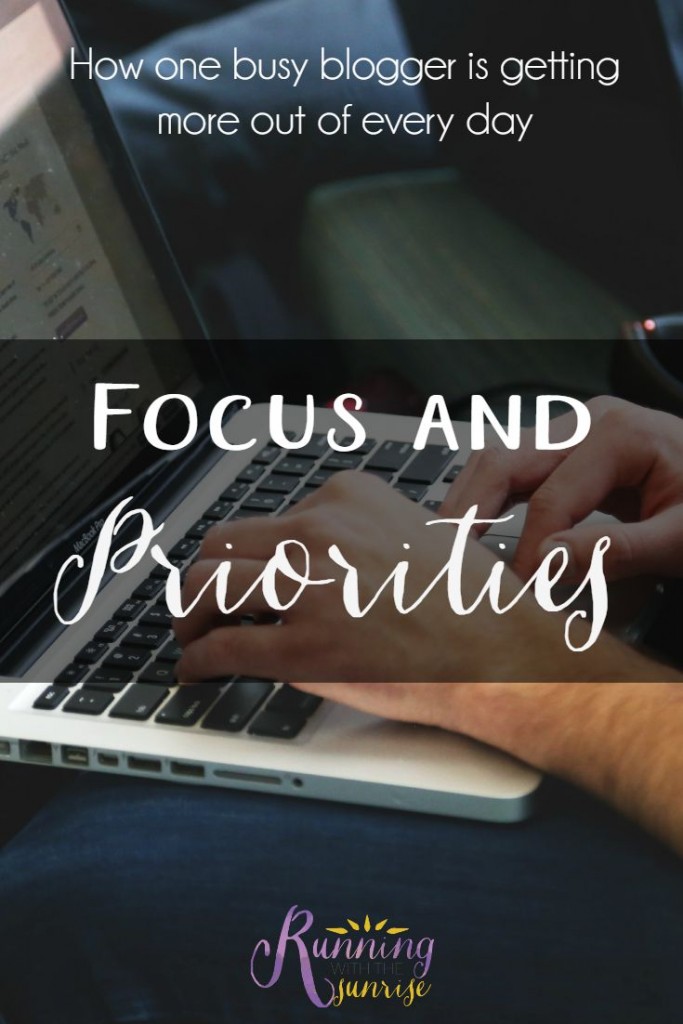 I started listening to a lot of personal and professional development podcasts and started reading some related books, too, like The 4 Hour Work Week, based on Erin's raving about how great it is. I've started to understand how important it is to prioritize the things you need to get done, especially when you're trying to do everything yourself. It's all about maximizing what you can do with the limited amount of time you're given every day.
I'm struggling to remember where I first heard this (if you know where this originated, let me know!), but I've tried to stop checking my phone when I first wake up for emails and social media posts. Instead, I focus on completing my most important and urgent tasks, like finishing up a blog post for that day. I'll make a list of my top priorities either right before I go to bed or first thing in the morning so I don't get distracted. Priority #1 is generally brewing a cup of coffee. 🙂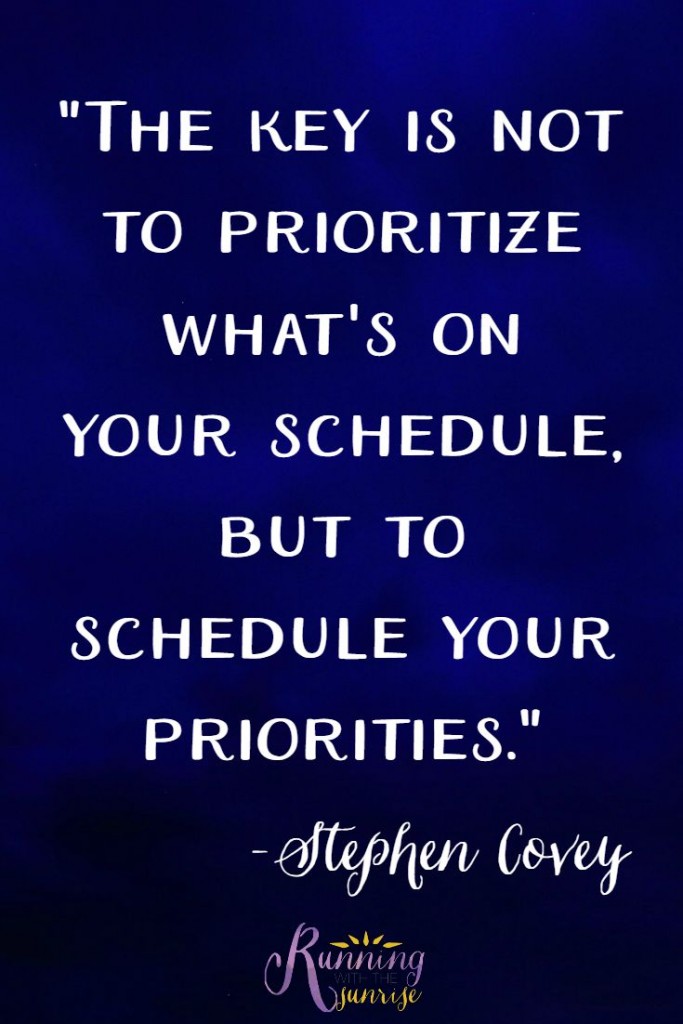 Actively working on those tasks that I decide are most important and letting go of all of the fluff has really allowed me to feel like I'm getting more done in the day, and in many cases I am. I'm not wasting as much time flipping through my Facebook feed. I'm being more mindful about how I construct my day, and it's really helped me to feel like I'm getting more out of my day.
I encourage you to try this out for a week! Try avoiding your phone, social media, email, and any other disruptions when you first get up and instead take time to focus on what you most need to accomplish that day. Don't get bogged down in the distractions. Don't mindlessly get lost in things that keep you busy but don't accomplish anything. When you focus on the task at hand, you'll finish your daily to-dos more quickly, and you'll be more satisfied with what you've done with your day. Good luck!
How do you prioritize your day?
Do you feel like you spend too much time doing unimportant things?