Happy Friday, everyone! I hope you've had a great week! I've been very busy, and I'm picking up an extra desk shift at the barre studio today, so I'm looking forward to having time to catch up on my own things later today and tomorrow. I'm also excited that my hubby and I are going to go look at a townhouse that we're interested in renting when our lease is up at the end of February. We hate the company we're currently renting from and they're asking for astronomically high rent if we resign our lease, so we're going to get the heck out of Dodge, so to speak, and are looking to move into a new place in the same general area where we're currently living.
Like I do every Friday, I'm linking up with the lovely, sweet, and amazing Heather over at Life in Leggings for Friday Favorites. Here's what I'm loving this week: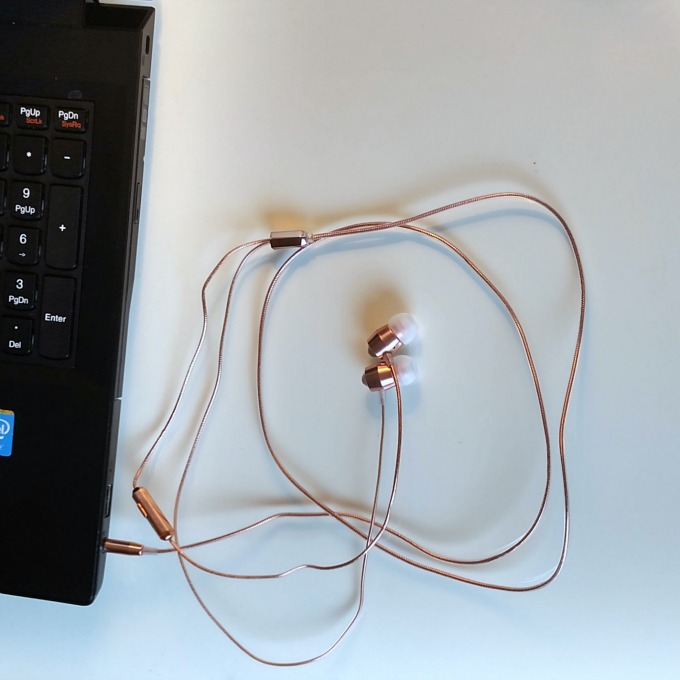 FREE Hip Openers for Runners Guide
Sweet relief for your tight, sore hips!
Get the best hip-opening yoga poses sent straight to your inbox.
Bauble Bar headphones. I was so excited when I heard about the partnership Bauble Bar had going with Target on some electronics, and I finally broke down and "splurged" on their rose gold in-ear headphones. (They're only $20, so not too big of a splurge.) The sound is great, and they have a little microphone that my husband says sounds very clear on calls. And, they even have little rhinestones at the ends of the earbuds, so you get a little extra bling when you have them in. LOVE. I'm a little obsessed with them, and have been using them a lot this week as I'm listening to podcasts.
ProBlogger Podcast. Speaking of listening to podcasts, one of the podcasts I've been listening to is the the ProBlogger podcast, and I'd highly recommend it to any of my blogging friends reading this. Darren has some great ideas on how to market your blog and get more people's eyes on your content, helping you to reach and help more people. Win-win.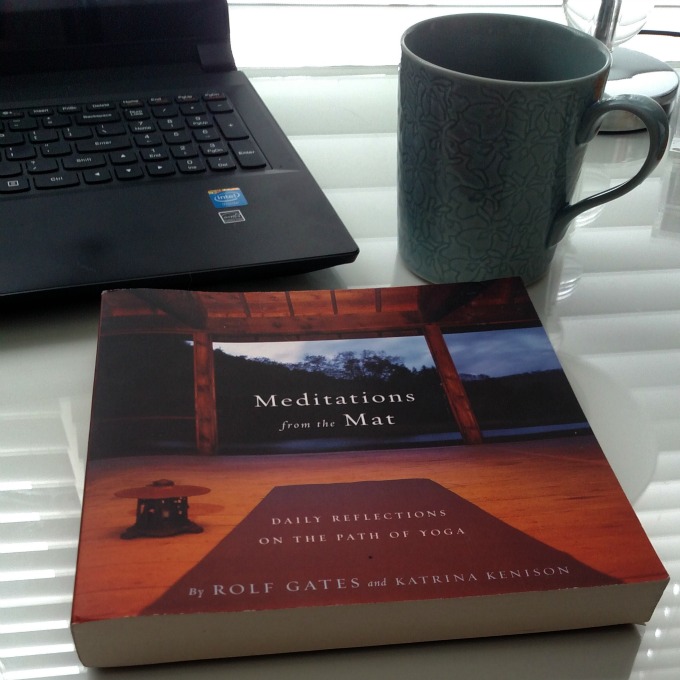 Meditations from the Mat. This book is so amazing. If you don't own it but are looking to deepen your yoga practice this year, especially if you want to deepen your practice mentally, definitely buy this book. There's a short passage to read and reflect on for each day of the year. I bought the book last year, and I'm so excited to be able to fully use it this year. I'm already underlining a ton of quotes and thoughts that I'm hoping to share on the blog eventually.
Working at the barre studio. I'm feeling particularly blessed this week by all of the amazing people at my barre studio. Last night a friend/client posted to Facebook about the progress she's seen over the past six months or so, and thanked all of us teachers at the studio for helping to inspire and push her. Our clients at the studio are just so amazing and thoughtful and I love each and every one of them. I also love that our studio is so accepting and encouraging; there is no judgment, no matter what you look like or what your ability level is. We simply ask that you do the best you can on that day. I am so very, very lucky to work at such an amazing place.
What are you reading right now?
What do you love most about your job?
What are your plans for the weekend?