Happy Friday! I am so excited because I am writing this at the airport and will soon be headed down to Florida for a working weekend with my business coach. I'm hoping to work through some ways to create some products/programs that will genuinely help people while helping me make enough money to cover my ginormous student loans from an undergrad and two graduate degrees that i'm not using. No, I'm not bitter…
My favorites this week: #1 is you guys! First and foremost, thanks again to everyone for your kind comments regarding my Instagram posts last weekend. I went home to Iowa last weekend to visit my family, which is always a pretty trip. There's something beautiful and calming about farmland.
FREE Hip Openers for Runners Guide
Sweet relief for your tight, sore hips!
Get the best hip-opening yoga poses sent straight to your inbox.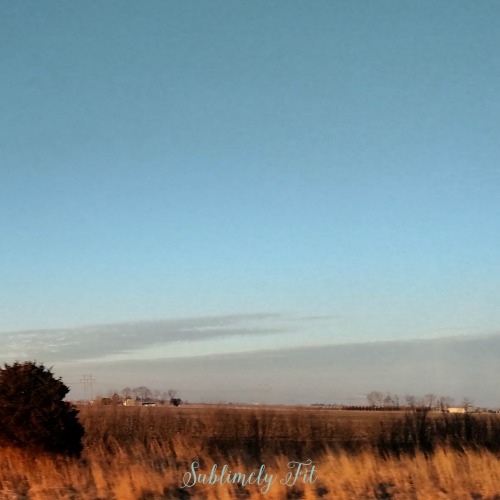 Unfortunately, my trip was disrupted by a visit to the ER brought on my some severe pain in my stomach. The doctors ran a ton of tests and couldn't find anything wrong with me. Luckily I haven't had any more pain, but I've had discomfort all week. So, I've been taking it easy and getting as much rest as I can. I apologize for not having had the chance to reply to comments yet this week and to comment on blogs. I'm hoping to catch up this weekend if I have some free time!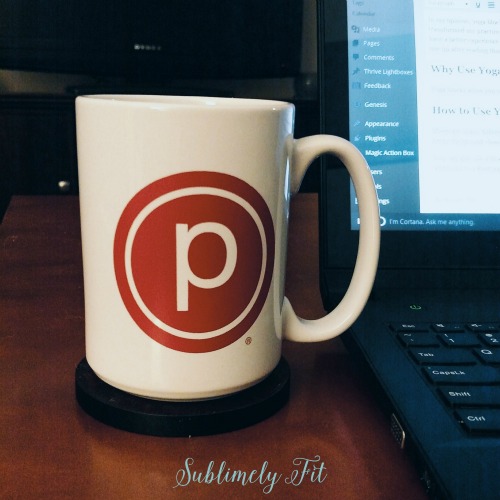 What else I'm loving this week: getting this awesome Circle P mug that I earned by taking 16 Pure Barre classes in January! I didn't work out all week, so I'm going a little bonkers and am trying to remind myself that I'm not really losing any strength or fitness by taking it easy. Self-care is my mantra right now.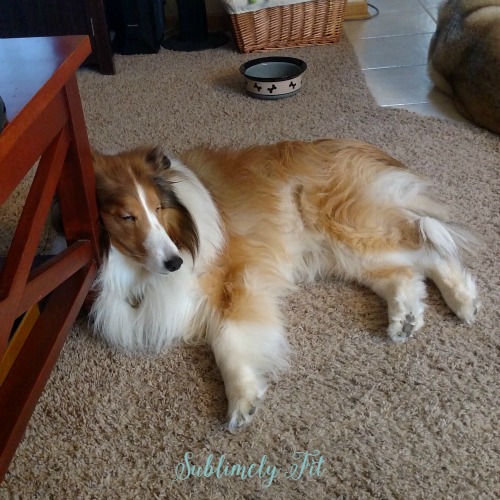 And, for a Friday laugh, I had to share this photo that my hubby sent me the other day. Apparently my sweet pup Maggie decided that the corner of the leg of our coffee table would make a great pillow. I don't think I'll be testing it out to see if I agree.
Have a great weekend! I'll try to hop on Periscope with some ocean views and hopefully some yoga tips, if I'm feeling up to it. And I'll definitely be Instagraming every palm tree I see. Okay, maybe every other one…
Linking up with Heather for Friday Favorites.
What are you up to this weekend?
Tell me something funny your pet has done recently.