Happy Friday, everyone! I am so excited it's the weekend and that I had the day off. Yes, I technically had last weekend and Monday off, but I was so busy working on blog things and my new (free!) Overcoming Stress Mini-Course and Webinar that I didn't have a ton of time to relax. But, the time I did have to relax is definitely one of my favorite things for the week.
Friday Favorites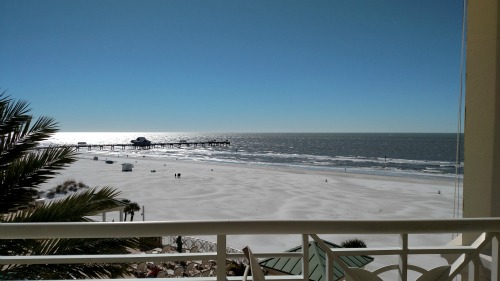 Scott's Aunt Sandy and Uncle Mike are definitely at the top of my favorites list this week for letting me stay at their condo in Clearwater Beach while I was in the Tampa area for my working retreat last weekend. I'm ready to book my tickets back ASAP to get to spend time with them and enjoy these views. Win-win in a big way.
FREE Hip Openers for Runners Guide
Sweet relief for your tight, sore hips!
Get the best hip-opening yoga poses sent straight to your inbox.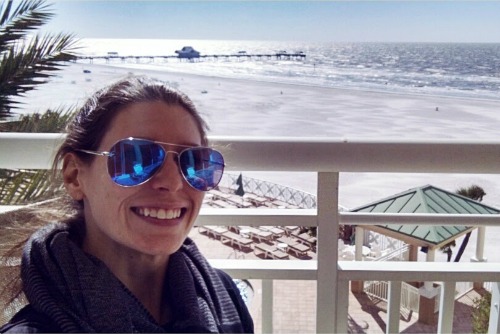 And I'm just gonna leave this here, too…
On Sunday we went out for brunch at this amazing restaurant, Oxford Exchange, which was definitely a favorite meal of the week. The decor and ambiance were amazing, but I was too busy eating all of the delicious food to remember to take any photos of the restaurant itself.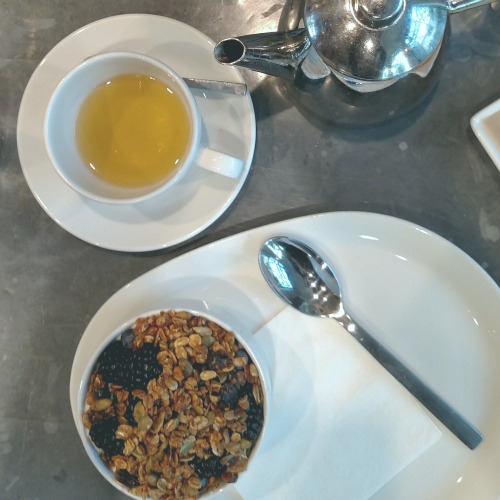 I got to have some yummy tea, too. Y'all know how I love my tea. I had a pot of an apricot tea, then afterward I sat at their tea bar with my new friend Amy and had a pot of Key Lime Ginger, which was amazing. I would have brought some home with me, but my backpack was already totally full.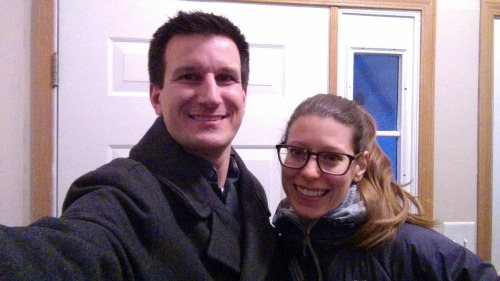 And, of course, I loved getting to come home and see my husband after the long weekend away. He's the couple selfie taker (couple-ie?) because he has longer arms.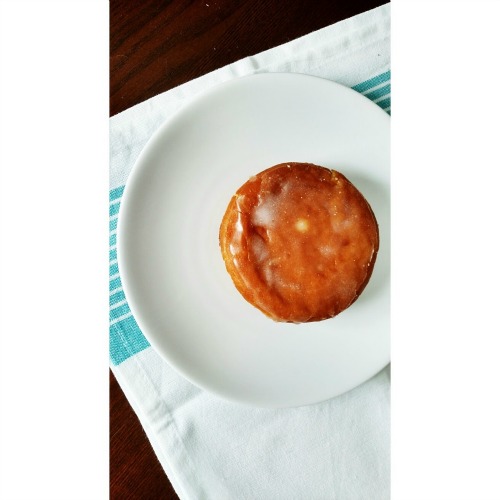 Last but not least, celebrating National Paczki Day with a yummy paczki was definitely a favorite. Scott's half Polish (thus my Polish last name), so I feel like we have to celebrate. Or maybe I'm just looking for a good excuse to eat a doughnut (or five)…
Linking up with lovely Heather for Friday Favorites!
Weekly Wrap Up
I covered pretty much all of the highlights of my past week in the Favorites. It was awesome going to Florida, even though it was chilly for Florida (temps in the 50s Fahrenheit) and windy. I'm definitely bringing Scott with me next time so we can enjoy some time together with his aunt and uncle. We always love getting to have get-togethers with just us and one set of aunts/uncles because we find it easier to talk and really catch up than it is at big family gatherings.
I got a ton of work done when I was down there, too. I met with my business coach, assistant business coach, and three other ladies in our mentorship program, which was a truly amazing experience. It turned into a mastermind experience, where we could all give each other immediate feedback and advice on what we were doing. I came in needing a little help figuring out what I want to do with my business and how I can best serve those around me. I love teaching yoga to runners, and will never stop doing that, but I know I wanted to do more but have had trouble sorting out in my mind how I want to do that.
That's why this weekend was so helpful–in chatting with the other ladies there, as they listened to me tell my story, they were able to see that I'm really passionate about helping people change how they feel through fitness and movement, helping to relieve stress and just live a happier life. So, that was the inspiration for the new mini-course and webinar about stress reduction, which I'm really excited about. I get so enthusiastic and just light up when I'm talking about it, which is how I know I'm on the right track. I know I can make a difference in people's lives.
So that's enough to keep me busy, but just busy apparently isn't enough for me! 😉 Scott and I are moving to a neighboring suburb about 20 minutes away, to a slightly smaller place that's definitely less expensive. He signed the lease last weekend and although our lease at our current place isn't up until February 29th, we're going to start moving things into the new place this weekend. We're not 100% sure when we'll be over there full time (I need Internet before I can really move over there, for sure!) but it will be soon. The two things I'm most excited about for the new place: 1) making one bedroom into my own office, where I can have a space to do my Periscope broadcasts and just have a nice place to work, and 2) there's a great space in the dining room with hardwood floors that will be amazing for filming yoga videos. So, today I'll be doing a lot of packing, getting prepped for tomorrow. I'll be sure to share photos of the new place, and I may even do a little tour of the place on Periscope, so be sure you're following me!
Okay, I'm going to wrap this up before it gets any longer! Hope you have a great weekend!
What are you up to this weekend?
Do you hate moving or really hate moving?
Anyone else enjoy a paczki on Tuesday?