Hello, everyone! I hope you've been having a wonderful week! I've been so incredibly busy this week, but busy with very good things, so I'm definitely not complaining. Lots of good things happening right now. The one downside is that I'm starting to get sick—my hubby was really sick on Monday and Tuesday and I think I have what he had—but I have today off from work, so I'll be doing my very best to balance work and rest.
I'm linking up with Heather to share my favorite things of the week! Here's what I'm currently loving:
Spring! – It's not officially spring yet, but it's been warmer in the Chicago area these past few days, the birds have been chirping up a storm, and you can feel spring coming on. We've even put Biscus (our hibiscus plant) outside for the past few days. I'm not the biggest fan of hot summer temps, but I'm definitely excited for spring and for slightly warmer temperatures.
FREE Hip Openers for Runners Guide
Sweet relief for your tight, sore hips!
Get the best hip-opening yoga poses sent straight to your inbox.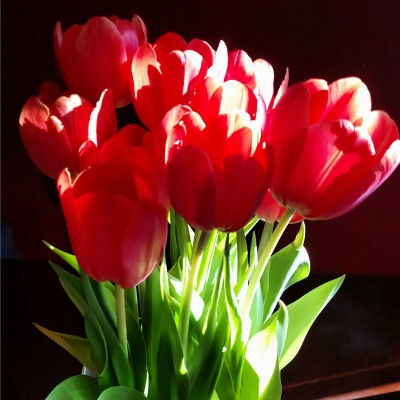 Tulips – Speaking of spring, I absolutely love tulips, and my sweet husband bought me some forced tulip bulbs from Costco that have been blooming beautifully over the past week and a half or so. They're orange and go nicely with our decor, and they just make me feel bright and cheery whenever I look at them. I also saw some tulip leaves starting to poke up in my neighborhood, so I'm looking forward to seeing those bloom in a bit.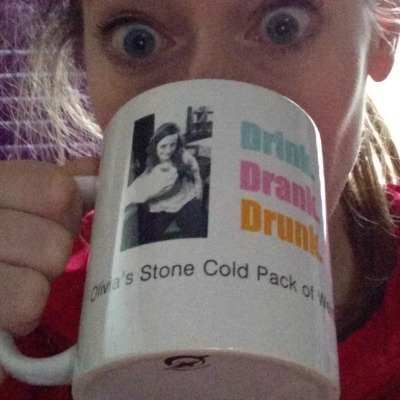 This mug. – My friend Olivia gave these mugs to us at her bachelorette party. (The bottom says "Olivia's Stone Cold Pack of Weirdos.") It quickly made its way up into "favorite mug" territory, and now I can pretend like we're having coffee together in the morning. 🙂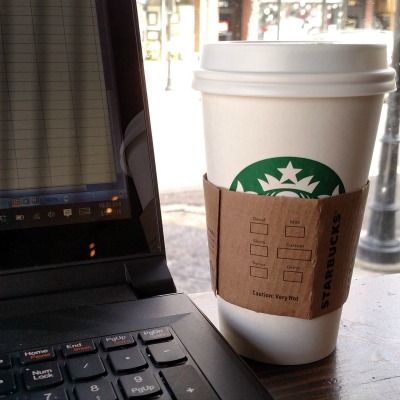 Citrus Green Tea Lattes – Speaking of caffeinated beverages, I have fallen in love with the new Citrus Green Tea Latte at Starbucks. If you're into green tea and like citrus, you're going to love it. I've definitely found my go-to spring drink.
And last, but definitely not least…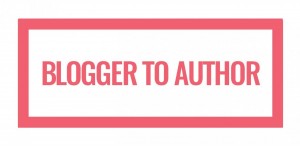 My new blog! – No, I'm not abandoning Sublimely Fit, but lately I feel like I've been struggling to find topics that I want to write about. At the same time, I've had this idea in the back of my brain for MONTHS that I'd like to help bloggers write a full-length book or eBook. After I wrote my book, I know a few of you fellow bloggers have asked me questions about writing a book, and I've enjoyed helping with that. So I thought, "Hey, go big or go home" and "Follow your passion," and I started a free WordPress.com site and bought the domain bloggertoauthor.com.
(Side note: it is SO HARD to do a free WordPress.com site after having a self-hosted WordPress.org site. There are so many things I want to do, but you can't do plugins, etc. with WordPress.com. It's been a big learning experience.)
Here's my big plan/hope for Blogger to Author: yes, I'm offering a paid course for bloggers who want to take the shortcut and get a book written quickly so they can start making some extra income from their blog. But, my biggest dream is to eventually put together free content (blog posts, videos, etc.) that will give bloggers the basics of how to put together a book if they can't afford to take the course. I know how powerful it is to have written a book, and I want every blogger who wants to be an author to experience that power.
I'm toying around with putting together a free challenge that help keep bloggers on track with consistently putting together content to put in their book, but I'm not sure if anyone would actually be interested in that. I guess right now I'm trying to figure out what bloggers need and helping from there. It feels good to be helping people get closer to a dream, in this case, the dream of putting together a book.
I don't plan to talk a lot about Blogger to Author on Sublimely Fit, so if it's something you're interested in, definitely bookmark the site or like the Blogger to Author Facebook Page, or get involved somehow through the Blogger to Author channels.
So that's about it for me this week! I'm looking forward to my day of work and napping and just taking care of myself so I can get better quickly. I hope you have a great Friday and weekend!