Good morning everyone! I'm coming back from my blogging hiatus slowly but surely. I've been busy getting everything organized at our new place, running a beta test of a course for my Blogger to Author project, teaching, and spending time with family. I did find out last weekend that I'm going to be an auntie to a niece in July, which we're all very excited about. So, besides hearing that news, what else have I been loving?
Scott and I have done a little exploring of our new town, which I really love. It's cute and our neighbors are nice, and we've been really enjoying living here so far. It helps that we found a great doughnut place:
We've been making a weekly outing for doughnuts, which has been a fun little tradition.
Scott and I have also found a really great traditional breakfast place in our new town, which we've been to two or three times. This omelette was amazing, and their coffee is really great, too. If only I could eat breakfast for every meal…
While we're on the subject of food, I also have to share these nachos that I had at Front Street Cantina in Downtown Naperville the other day. These were the best nachos I've had in a while. I was so happy when our server set that plate down in front of me.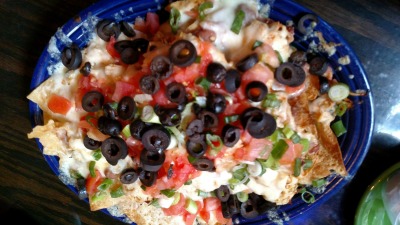 What else have I been loving? Definitely this all-in-one iced tea maker from David's Tea.
It's genius, really. You brew your tea in the bottom part, then when it's brewed you fill the center cylinder with ice and plunge it down into the outer cylinder. The concentrated brewed tea gets pushed up in with the ice, where it cools and makes iced tea. This mug is going to be my BFF this summer.
And let's end with my favorite photo of the past few weeks, where Chloe decided the couch pillow needed to become her pillow, and Maggie decided to curl up near her. Too adorable.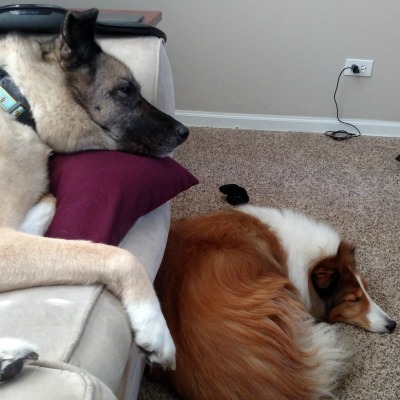 I hope you've been having a great week! Enjoy your weekend!