Happy Friday! I hope you've had a wonderful week. Mine has been pretty crazy. My dad was in the hospital for a few days, but is doing okay and is resting at home now. I unfortunately couldn't go home to Iowa to see him because I had an appointment yesterday that I couldn't move, so that bummed me out a lot. Luckily everything worked out and he'll be just fine.
So obviously I'm loving the fact that my dad's doing better, but what else am I loving this week?
Having a houseguest. Said no one ever, right? Just kidding. My hubby's best friend is visiting from New Mexico and came out to the 'burbs to hang out with us Wednesday night. We headed out to a restaurant to grab some beers and food, and it turned out that they were having a trivia night, which we WON. Is it cheating if you have two PhDs on your team? Also got to use my Star Wars knowledge on a question, which was very exciting for me, personally.
FREE Hip Openers for Runners Guide
Sweet relief for your tight, sore hips!
Get the best hip-opening yoga poses sent straight to your inbox.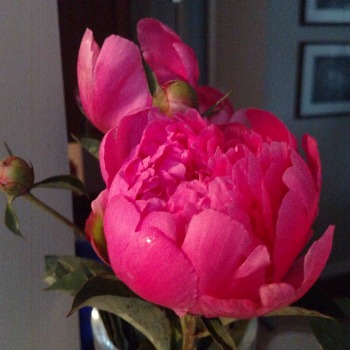 Peonies! I've been searching for peonies at pretty much every supermarket we stop at, but we haven't seen any. (Guess I need to start shopping at fancier places like Whole Foods on the regular.) But, we lucked out and found some at Costco last night, which my sweet hubby promptly bought for me. They've already popped open overnight and they're starting to get really fragrant.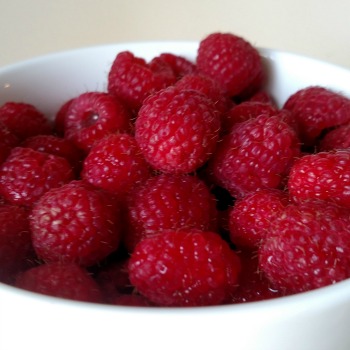 Raspberries. Speaking of Costco, they've been selling big clamshells of raspberries for about $3.50 this past week. We're already on our second clamshell of the week, and I can't promise it will be our last.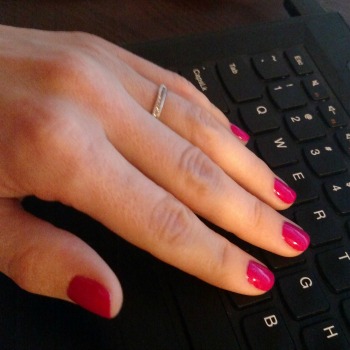 Having my nails done. I've been skipping manicures lately, but when my Illinois Bestie asked me if I wanted to get a mani/pedi with her before she left on her European honeymoon, there's no way I could turn her down. I do always feel more polished (get it? polished…) when I have a good manicure.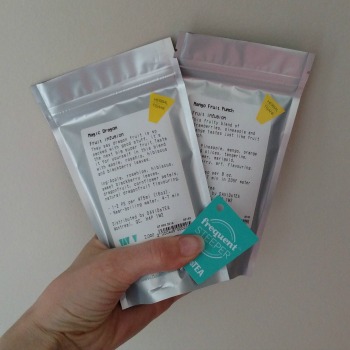 Free tea! If you're a fan of David's Tea and you're not a Frequent Steeper, you definitely need to sign up. Between my tea purchases this winter and my good friend Carley going bonkers there when she visited, I'd earned two free two ounce bags of loose leaf tea. I got some herbal teas that are amazing as iced tea. Hello summer!
Snapchat. Let's be friends if you're on Snapchat! You can find me at bethbrombosz.
Chime in! What are you loving this week?