Happy Friday! I hope you've had a great week so far! I've been staying very, very busy between helping the amazing ladies in my August Yoga for Runners Program, keeping up with my freelancing tasks (that list grows longer every day!), and taking care of things for our move from the Chicago suburbs down to Oklahoma.
Here's what I'm loving this week:
Getting to see my hubby soon! Scott started his new job on August 1st, which means we've been living apart for two weeks. It's been pretty hard on me with all of my crazy hormones, and it's been tough on our pups, too, who are stressed out by living at a different place. I think they miss him a lot, too. But, tonight we're packing up everything I still have here and I'm heading down to Oklahoma with my in laws and the pups.
FREE Hip Openers for Runners Guide
Sweet relief for your tight, sore hips!
Get the best hip-opening yoga poses sent straight to your inbox.
Yesterday my car got loaded up to be shipped to OK, so I'll be Ubering it for a little bit. But, it's all worth it!
My in laws. I promise I'm not being coerced into saying this. I really do have amazing in laws and I do think I hit the jackpot when it comes to marrying into a great family. They've been so helpful and they don't mind the dogs barking or doing crazy things because the pups are stressed. They're even amazing enough to drive me and the pups 10 hours to Oklahoma. (I think they want to see their son, too, though, and get a peek at our house.) I'm so grateful to have them.
Saw this in the grocery store, which made me laugh.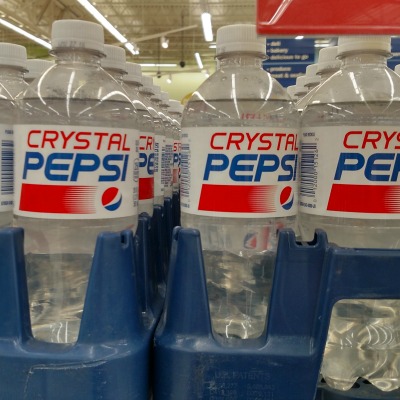 Texted this photo to Scott, who responded, "Maybe they just found some old stock in the back." He's probably right. And no, I didn't buy any.
John Lee Dumas sharing my Facebook post!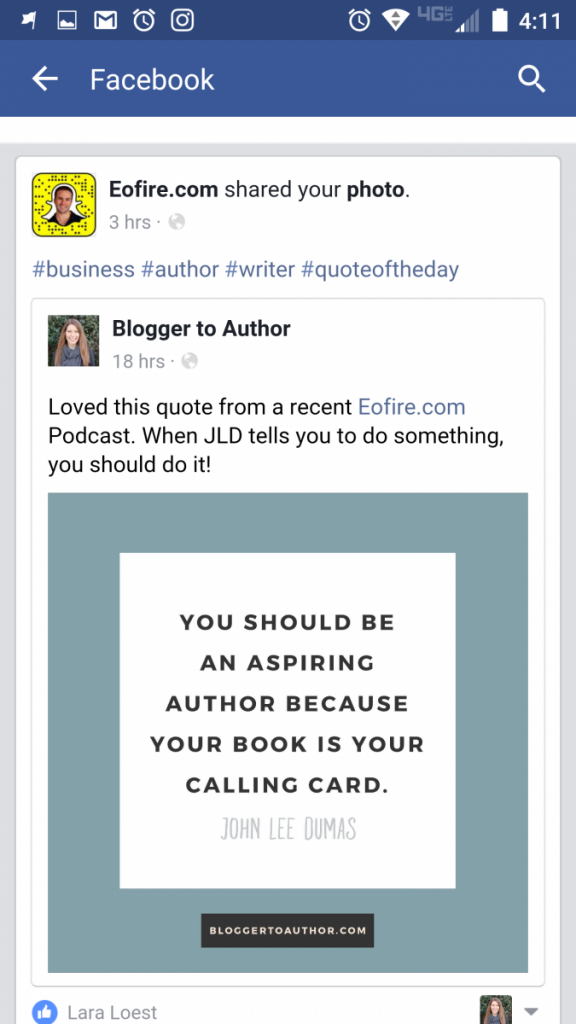 I was so excited to wake up the other morning and find that John Lee Dumas had shared a Facebook post I made for Blogger to Author. If you're not familiar with JLD, he's the host of the very successful podcast Entrepreneur on Fire, which I've been listening to for over a year now. That was a big win for the day.
Mexican Food. I feel like I'm finally starting to get cravings for certain foods. Let's take a minute to ponder the deliciousness of enchiladas.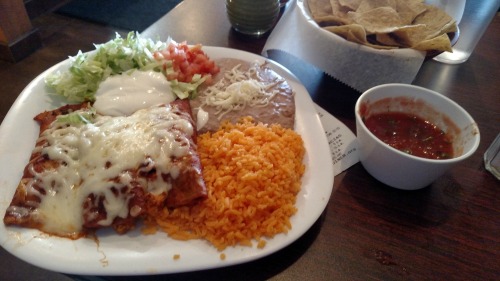 I've been craving Mexican a lot lately, but I've always really liked Mexican, so maybe that's just how my brain and stomach operate. Although I did make a run to CVS for some Twizzlers the other night…
Crap, now I want enchiladas.
This snap of Maggie. This just makes me smile.
She just loves getting attention (which she totally never gets ;)) and getting her ears scratched. Such a happy girl.
And I'm happy to be linking up with Heather for Friday Favorites!
What are you loving this week?