Happy Friday! It's been a while since I've done one of these posts, partly because I've been insanely busy these past few weeks. It's a continual struggle to find balance with the work-at-home mom life, since there's always more work to do. Plus, I was out of town last Thursday and Friday for an immersion event with NOW Foods. But, there have definitely been some good things that I wanted to share with you.
My In-Laws. My mother-in-law and father-in-law definitely make the top of this list. They were able to step up and take care of Baby B when I was at the NOW Foods event, which was a huge help for me and my hubby. I think it was a bit of a win-win: I got to go to a work event and they got to spend some time with their grandbaby.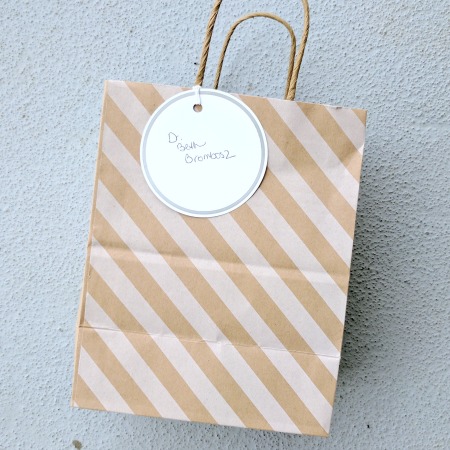 FREE Hip Openers for Runners Guide
Sweet relief for your tight, sore hips!
Get the best hip-opening yoga poses sent straight to your inbox.
Getting Called "Doctor." It always makes me smile when I get addressed as Dr. instead of Mrs. So, I was really excited when I got this welcome bag at the NOW Foods event properly calling me Doctor. Also, shoutout to my friend Lisa who correctly addressed me the invitation to her wedding. 🙂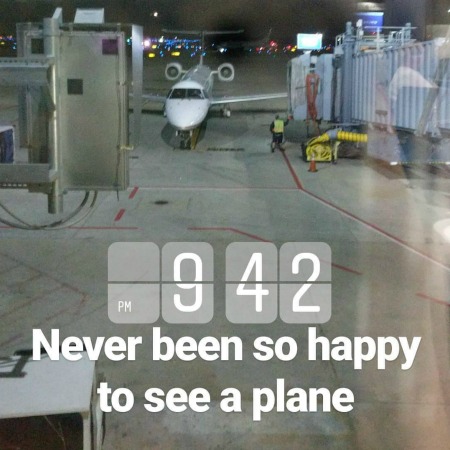 Finally Getting a Plane! Our flight back to Oklahoma was delayed by about 3 1/2 hours last Friday night. We were supposed to get home around 10, but we didn't actually get home until 1:30 am on Saturday morning. (Our flight was originally supposed to take off at 7:15 pm.) Seeing this plane was definitely a highlight of my Friday last week.
Everything NOW Foods. Seriously, I'm totally obsessed after that immersion event. They're not paying me to say this. I've been diffusing their oils for aromatherapy, making smoothies with their protein and their Triple Omega Seed Mix, and sweetening my lactation tea with Better Stevia. I am also in serious need of more Acai Lemonade Slender Sticks. I think an order is in my immediate future.
Getting Rid of the Beige. So our entire house was painted with this cheap, builder-grade-quality yellow-beige paint when we moved in. (Even the ceilings.) I'm not a fan of the color to begin with, and the paint itself is just terrible. If you try to scrub a scuff off, it totally removes the pain. So, ever since we bought the house, I've been dreaming of painting every single wall. My hubby's been working hard and last weekend our living room finally got painted. I'm so excited that it not only looks better, but it should be easier to clean, too.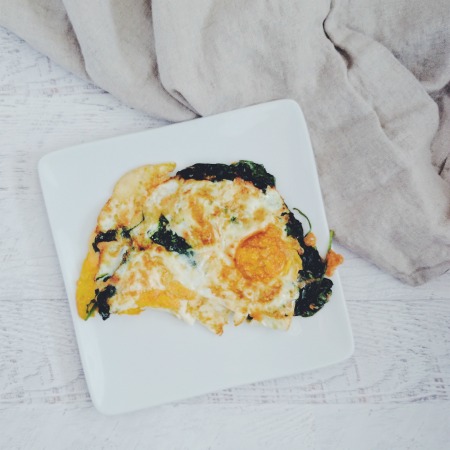 Truffle Oil. I've been adding a tiny bit of white truffle oil to my eggs when I'm making breakfast. I love the warm, earthy flavor it brings, and it's fun to have a kinda fancy breakfast every once in a while. (Or every day for a week…)
That's about it for this week!
What are you loving this week?