If you're like me, you probably did your best to avoid running in hilly areas when you first started running. Let's face it: hills are hard. But they'll also make you a better runner, and in some instances, you really do need to train on hills. So, quit avoiding the hills and tackle them like the tough runner you are. Today's post is all about hill running tips and how to make the best of running hills, even if you hate them.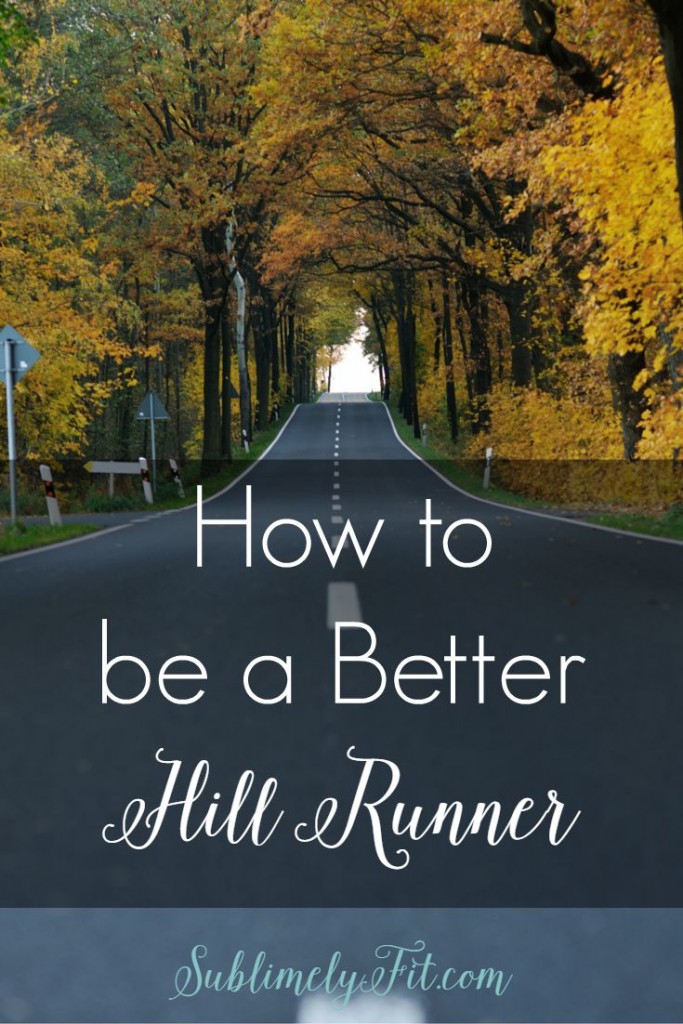 But why do I need to run hills?
Whenever I think of hill running, I think of this quote by Frank Shorter:
FREE Hip Openers for Runners Guide
Sweet relief for your tight, sore hips!
Get the best hip-opening yoga poses sent straight to your inbox.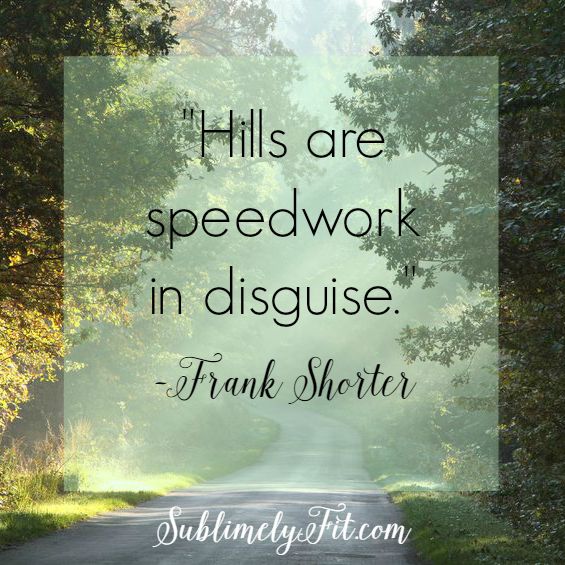 Hill running is a great way to add in a little speed work to help you get faster. Running up an incline makes you work harder: it's more difficult to run at the same pace up a hill than it is on flat ground. Hill running will help you develop your aerobic endurance, helping you run faster and longer over time. Tackling hills will also make you a stronger runner, strengthening your leg muscles and your mental endurance at the same time.
Types of Hill Running
Hilly Training Runs. Hilly training runs are really essential if you're going to be racing on a hilly course. You need to train your body to run both uphill and downhill. If you're running an easy or long run on a hilly course, focus on running hills at the same effort as you do the flat parts of your course. You'll need to slow down on the uphills, sometimes quite a bit, but when your focus is getting in some mileage at an easy effort, you're defeating the purpose of the run if you power up hills.
It's just as important to practice running downhill when training to run a hilly course. Try not to speed up too much on the downhills—when you get to the bottom of the hill, you'll tend to keep the same cadence in your legs and start running too fast. Try to control your landing as much as you can with your legs on the downhills to avoid putting too much stress on your joints.
Hill Repetitions. Think of hill repetitions as doing speed work or track work on a hill. However, because you're running up a hill, you're actually putting a little less stress on your body compared to running repeats on a level, so hill repetitions can be great for injury-prone runners looking to add in a little speed work. Just be aware that running hills does put a little extra stress on your Achilles tendon, so if you've had an Achilles injury you may want to take it easy on the hill repeats.
Hill Sprints. Hill sprints consist of, as the name suggests, sprinting up a hill for a short period of time. Coach Brad Hudson has his athletes run hill sprints. In his book Run Faster from the 5K to the Marathon, Coach Hudson suggests starting at a 6-8% incline and doing just a few sprints up the hill, around 8 seconds each, then gradually increasing the number of sprints, the incline, and the duration.
Do you include hill running in your training?
Experienced runners: Have any hill running tips you'd like to share?
Any questions about hill running that you'd like to have answered?