As you might have guessed from my blog title or my Instagram feed, I prefer to get my running in as soon as the sun comes up. Over the years, I've figured out a good routine for waking up early and getting out the door and I thought I'd share them.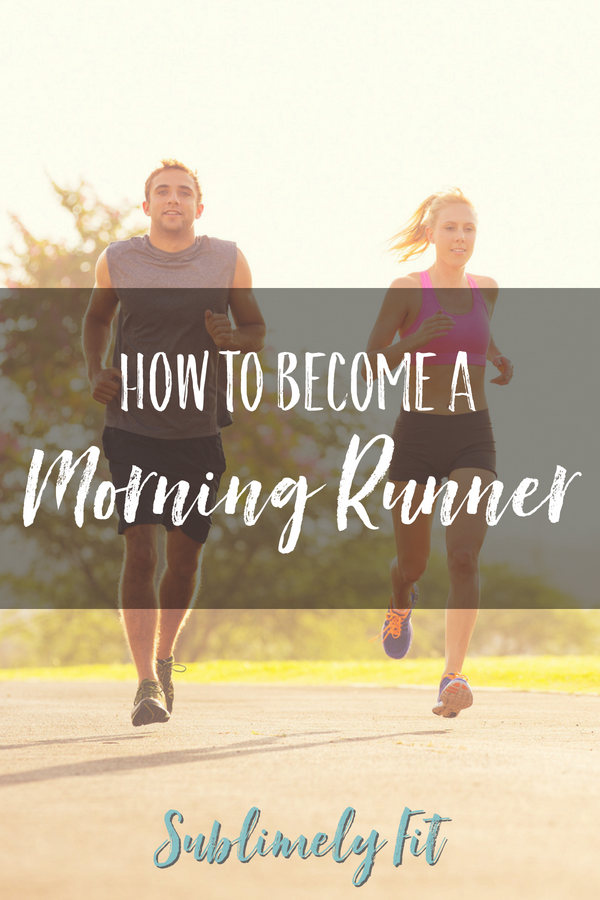 Tip #1: Go to bed early. I've found that creating a routine has helped me because that routine tells my body and brain that it's time for bed. I know a lot of sleep experts say you shouldn't watch TV before bed, but I've trained myself to fall asleep to certain shows that I've seen a million times.
FREE Hip Openers for Runners Guide
Sweet relief for your tight, sore hips!
Get the best hip-opening yoga poses sent straight to your inbox.
Tip #2: Have a consistent schedule. If you sleep in too much on your rest/non-running days, it can throw off the whole cycle because you'll generally stay up later, which makes it harder to wake up the next morning.
Tip #3: Set out everything you'll need the night before. It makes it a lot easier to just grab everything and go in the morning. I find it's really helpful to do this before long runs, when I have more prepping I need to do (making sure I have enough gels, setting out the Body Glide, etc.).
Tip #4: Get out of bed and start getting ready before you think about sleeping in. I find the easiest way to get going is to just do it before I give myself enough time to think about if I really want to get up or not.
Tip #5: Remind yourself why you want to be an early morning runner. For me, I can't stand running in the heat in the summer. The thought of waiting and running when it's even hotter out later in the day tends to inspire me to get my butt out the door.
Tip #6: Start a blog with the words "running" and "sunrise" in the title. Sometimes, I just get my butt out the door so I can take some pretty pictures of the sunrise to post here. Hey, whatever gets you out there!
Morning runners: what gets you out the door?
When is your favorite time to run?
Any tips to add?