Starting to run for the first time can be a daunting task. For those of us who haven't been runners for most of our lives, learning to run later in life can seem impossible. I've definitely been there—for years, I thought I could never be a runner because I hadn't been taught the right way to run. Now, I've finished three marathons, have 16 half marathons, and many shorter races. Having started as someone who thought she could never run, I have a lot of passion for working with people who want to to learn how to start running. Whether it's for a New Year's Resolution or you want to train for your first 5K with a friend, these are my biggest tips for those of you who want to start your running journey.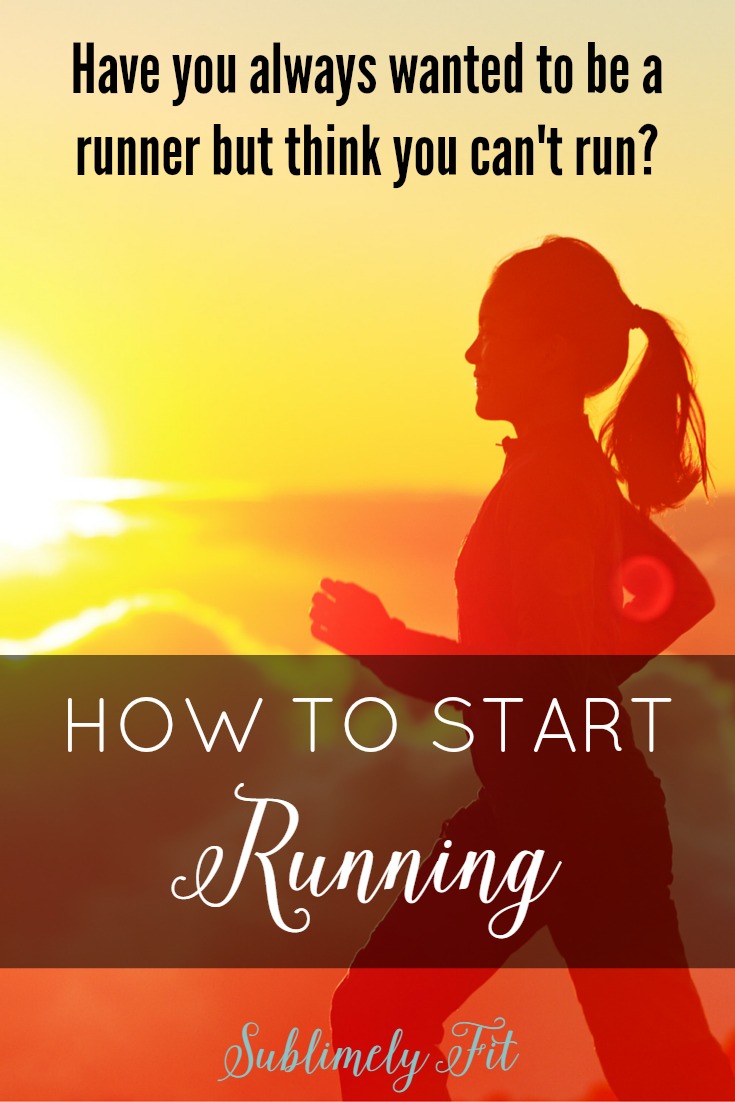 Run slowly
The biggest tip that I give to friends, family, and clients who want to learn how to start running is to go slowly. It's so easy to want to go out too fast, especially when you think that when you're a runner, you're supposed to run fast. The vast majority of your training, in fact, all of your training when you're first starting out, should be done at a conversation pace. If you were to be running with a friend, you should be able to hold a conversation with them and talk in complete sentences as you run. So many new runners start off too fast, they get out of breath, and get frustrated. Constantly remind yourself to run slowly. Once you've built up a solid base of running for a few months, you can start to add in some basic speed work to get faster.
FREE Hip Openers for Runners Guide
Sweet relief for your tight, sore hips!
Get the best hip-opening yoga poses sent straight to your inbox.
Take walk breaks
The run-walk method is a huge help as you're learning how to start running. You may not have built up the strength and endurance you need to run for 20 or 30 minutes straight. Don't let the run-walk method make you think that you're not really running: it's a completely legitimate way to train, and many runners finish marathons using the run-walk method. When you're first starting to run, find a beginner's training program like a couch to 5K plan that incorporates running and walking intervals. (I personally used the plan in the Runner's World Complete Book of Women's Running [affiliate link] when I started.) You'll start running for short periods of time, then walking a bit, gradually increasing the duration of your running intervals. Follow the plan, and in a few weeks you'll be running exclusively!
Focus on running for time, not distance
When you first start to run, focus on running for a set amount of time, not a set number of miles. It can be daunting to think that you have to go out and run two or three miles when you first start running. I love starting beginners off focusing on running and walking for a certain time than distance, because it gives you an easy end point of the workout to focus on. Running for time also makes it easier to run slowly since it doesn't matter how far you go during your workout. Many advanced athletes also train using time instead of mileage, so don't think this method of training is just for beginners.
Add in strength
The biggest reason why many new runners quit is because they get injured. Starting a strength training routine helps to strengthen stabilizing muscles, which in turn helps you run with good form, reducing your risk of getting injured. Make sure that you follow a strength routine for runners that incorporates exercises to strengthen the upper body, core, hips, legs, ankles, and feet. I am personally a huge fan of yoga as full-body strength training for runners, because it not only strengthens the entire body, but yoga also benefits runners by helping you practice breath control and mental techniques that you can use as you run.
Get good shoes
Good running shoes can completely change your running experience, which is why finding the right pair is so important when learning how to start running. Having worked in running specialty retail for several years, every day I would work with customers whose running experience was completely changed when they found the right pair of running shoes. I would strongly encourage any new runner to head to a running specialty store (not just your local general sporting goods store) to have your gait analyzed and to be fit for shoes. A well-trained employee should take you through the steps you need to choose the right running shoe. You don't need to buy the most expensive shoe there, but I would encourage you to buy the shoe that's the most comfortable to you. If your feet are comfortable, continuing to run will be much easier.
Runners: have any suggestions to add?
How did you learn how to start running?