I've recently discovered breakfast quinoa and I'm totally in love. I love that I'm getting lots of fiber and protein to keep me full for a long time, and I love that quinoa is really versatile like overnight oats so you can make it in a lot of different ways. I decided to combine quinoa with real maple syrup and the sweetly tart flavor of Honeycrisp apples for this seriously delicious recipe.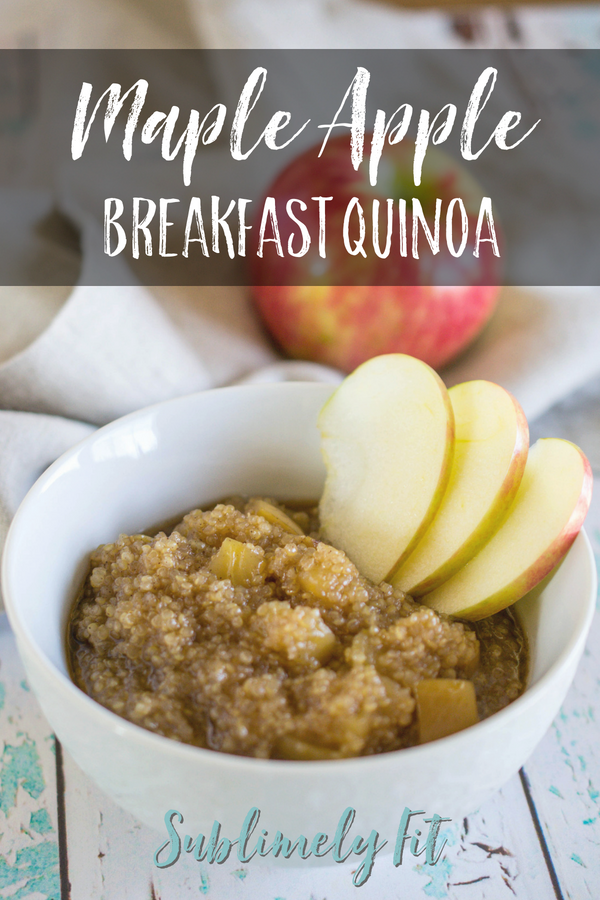 One of the things I really loved about this recipe is that it's sweet, but not too sweet. Sometimes I'll order a dish like this at a restaurant and I'm overwhelmed by the sugary taste. The maple syrup and the sugar from the apple provide a mellow sweetness without being too much.
FREE Hip Openers for Runners Guide
Sweet relief for your tight, sore hips!
Get the best hip-opening yoga poses sent straight to your inbox.
I used Honeycrisp apples to make my Maple Apple Breakfast Quinoa, which are a family favorite at our house. They have a really great texture and a fresh, crisp taste. You could use any apple you like, of course. (This could be great with a Granny Smith apple!) But, if you're looking for apple suggestions, definitely give Honeycrisp a try.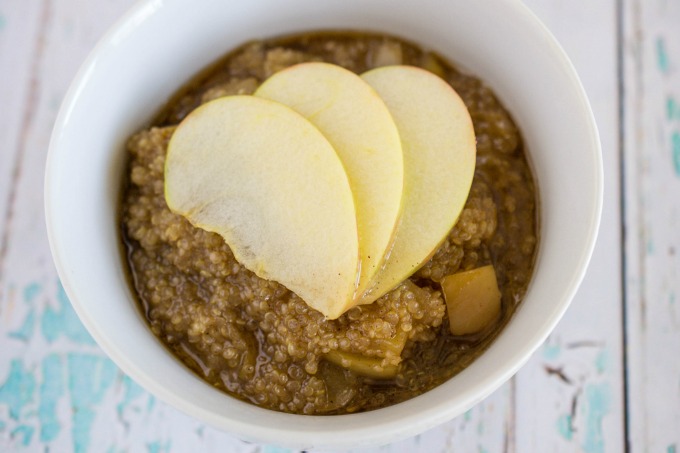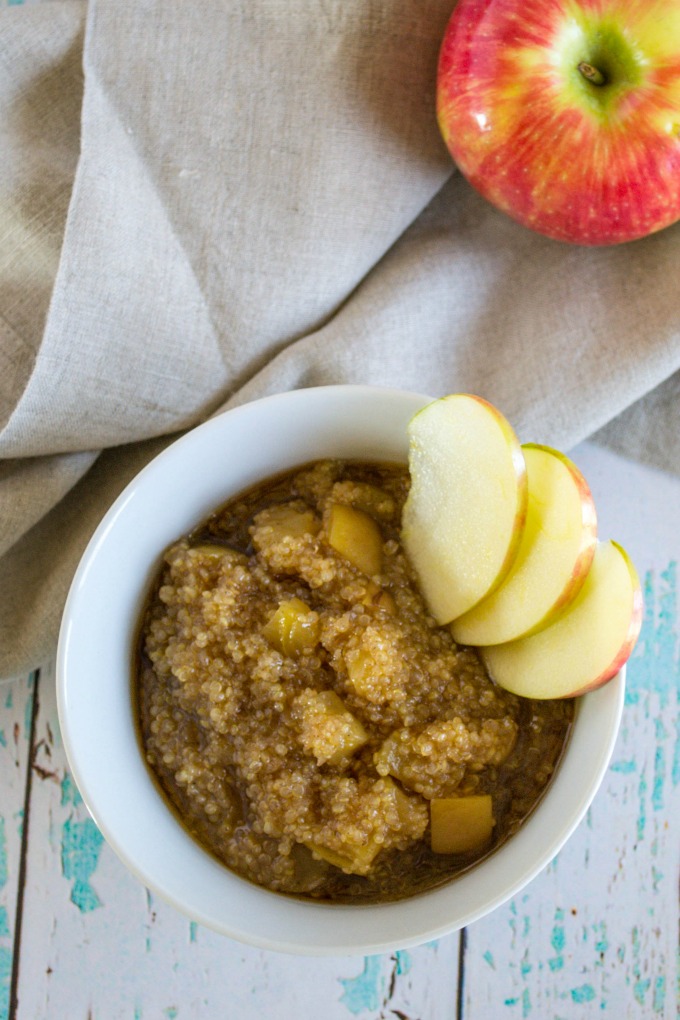 Confession: I'm usually a pretty lazy cook. So, I actually made this in my rice cooker. I threw all of the ingredients in, set the rice cooker, and stirred things every once in a while. (I have a small, very basic rice cooker like [affiliate link] this one.) When the rice cooker flipped from "cook" to "warm," everything was perfectly cooked. But, you could just as easily cook this on the stove.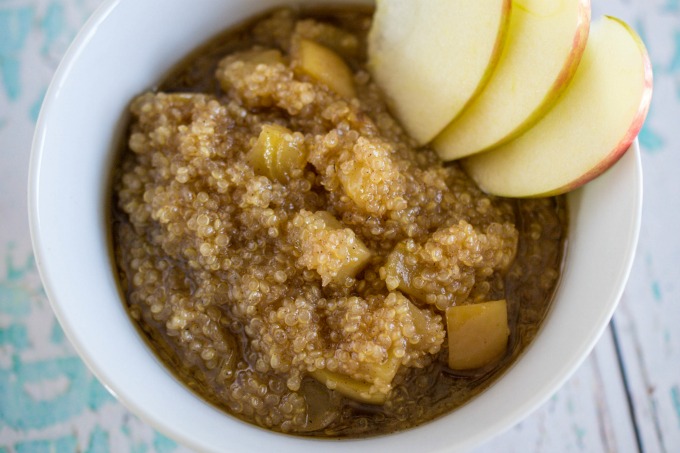 Here's the recipe:
Maple Apple Breakfast Quinoa
2017-02-12 22:01:09
Serves 2
A delicious, hearty breakfast that will keep you full all morning
Ingredients
1 13.5 oz can coconut milk
1 c uncooked quinoa
1 apple, cut into small cubes
1/2 c maple syrup
1/4 tsp cinnamon
1/4 tsp nutmeg
1 tsp vanilla extract
Instructions
Combine all ingredients in a saucepan and simmer, stirring occasionally.
Simmer for 1 hour or until quinoa is fully cooked and coconut milk is reduced and caramelized.
Serve warm or cold, whichever you prefer.
Top with optional drizzle of maple syrup.
Notes
Optional: substitute coconut milk for almond milk, dairy milk, or other milk of your choice.
Sublimely Fit https://sublimelyfit.com/