Happy Monday, everyone! I hope those of you in the States had a great holiday weekend! I received the gift of a nasty virus my hubby had, so I've been feeling under the weather for the past few days. Because I've been sick, I'm way behind on my to-do list, which has me feeling stressed out.
I have projects I need to complete that I'd like to spend more time on, but I know I need to get them done. Specifically, I'd like to self-publish a print version of my Yoga for Runners eBook very soon. I've had a lot of family members ask where they can buy a copy. Some have even mentioned that they'd like to give the book as a Christmas gift, so I need to get that project done ASAP. However, I've been stalling because I wanted to spend more time perfecting the cover, tweaking the size of the image, and making other small edits.
Luckily, I have a wonderful mentor who reminded me that sometimes our need for perfection keeps us from getting anything done. If we have everything just the way we want it, we've likely spent more time than we needed to on the project. So, this afternoon I took the version of the book I had and uploaded it to CreateSpace, and hopefully soon I'll be able to order copies of my book. Progress over perfection.
FREE Hip Openers for Runners Guide
Sweet relief for your tight, sore hips!
Get the best hip-opening yoga poses sent straight to your inbox.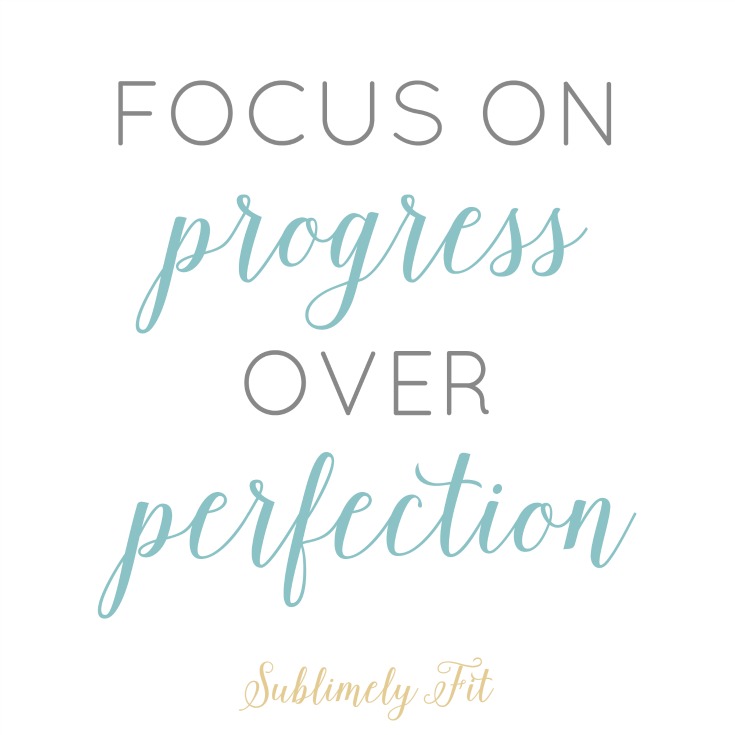 I love how well this idea translates to fitness and sports. You may not be a perfect runner. You may not be as fast as you'd like to be, or as strong as you'd like to be. Maybe you've been waiting to run a race until you're in PR shape. Take a moment, evaluate where you're at, and decide if it's time to start to focus on where you're at instead of where you're going. Be present, enjoy the ride, the run, whatever it is you're doing. Don't tell yourself that you'll be happy when you meet some goal. Choose to be happy now.
Are you a perfectionist?
What will you accomplish this week?
What's motivating you today?