Happy Monday! My motivational quote for the week builds off of last week's quote about having the will to push through the difficult things in life. Even if you have a natural talent for an activity, if you're not willing to work to reach your goals, you're no better off than someone who lacks your talents.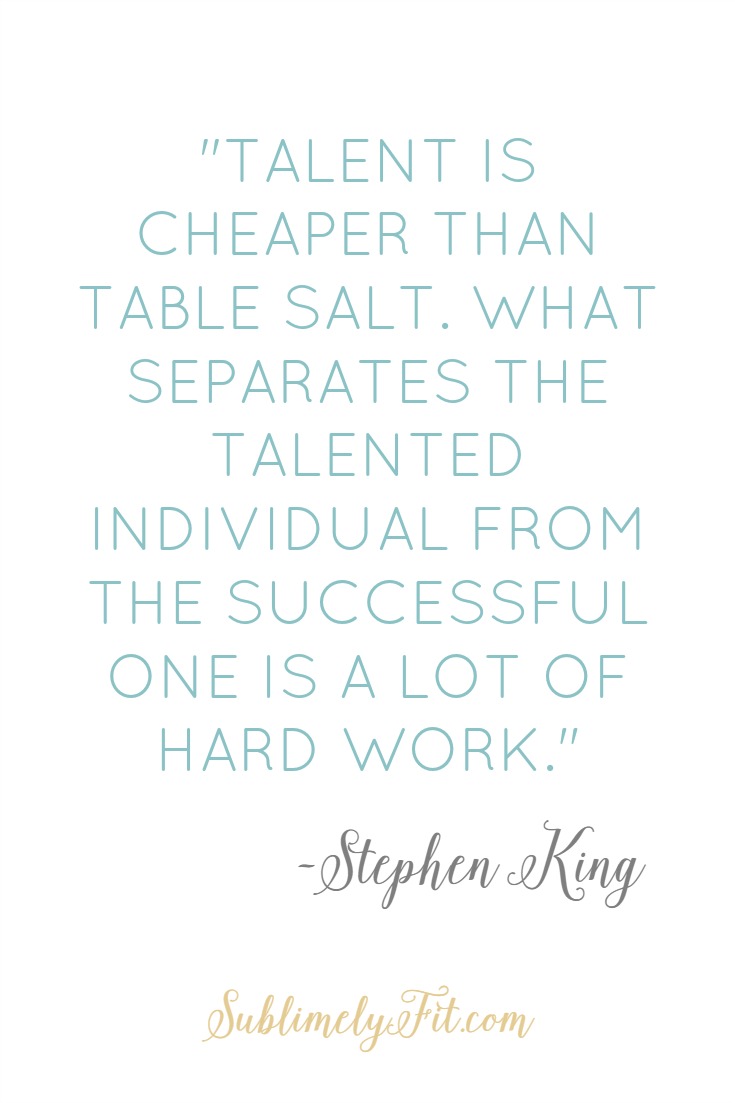 The good news is if you weren't born with talent, hard work can still help you achieve excellence. Yes, we probably won't all be Olympic marathoners, but if you work and train hard, you'll start to see results. You'll get faster, stronger, and better.
FREE Hip Openers for Runners Guide
Sweet relief for your tight, sore hips!
Get the best hip-opening yoga poses sent straight to your inbox.
Commitment makes a huge difference when working toward a goal. How far are you willing to go? How hard are you willing to work? If you're all in, you'll make the improvements you're looking for. You may have to be patient, but you'll get there.
What's motivating you this week?