The common thought is that running is an inexpensive sport to get into. True, you don't need a lot of equipment like you would to play hockey or even compared to cycling, but when you start running long distances you start to realize exactly how expensive running can be. You can easily spend your entire paycheck on running gear, but most of us can't afford to. These money saving tips for runners will help you maximize the money you spend on running so you can get more miles out of every dollar.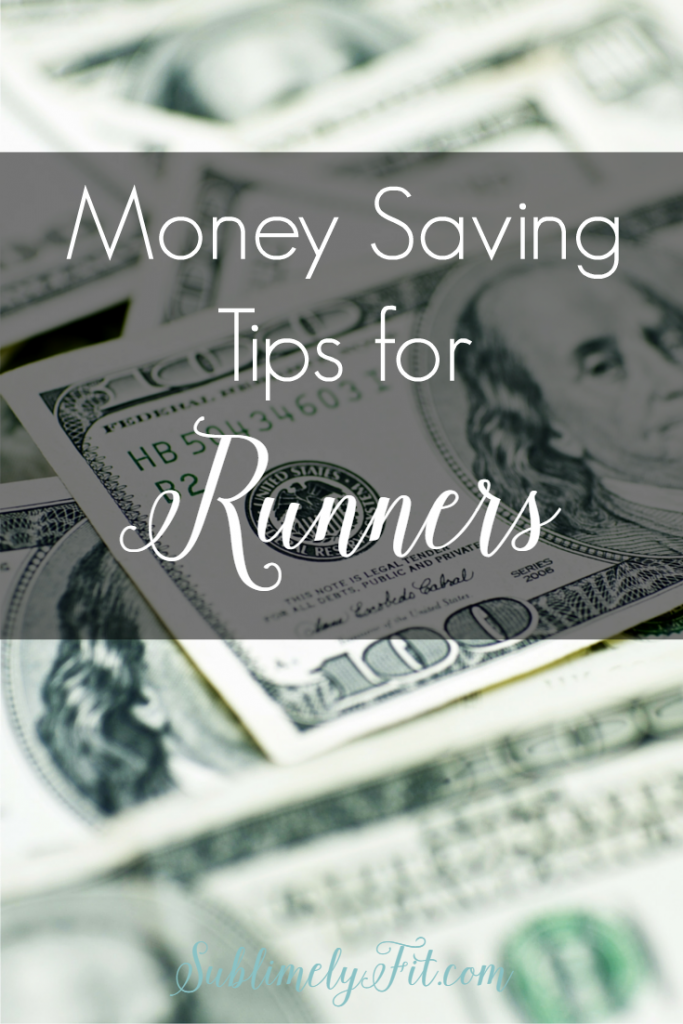 Buy last year's shoe model
Every year, running shoe companies put out a new version of the shoe models. Sometimes they'll make big changes to the shoe (sometimes for the worse), but in general, the older version of the shoe is still a great shoe to run in, and you can get some great prices once the newer model comes out. It's always a good job to try on the shoe before you decide to buy it just in case it feels awful on your foot, but once you find a shoe you like, stock up when it gets discontinued. Just be aware that shoes sitting on your closet shelf for years won't be quite as plush as a new pair of shoes, since cushioning material does age, so don't buy a pairs dozen shoes and then wait for five years to use them.
FREE Hip Openers for Runners Guide
Sweet relief for your tight, sore hips!
Get the best hip-opening yoga poses sent straight to your inbox.
Buy quality gear the first time
I learned this one the hard way. I'd buy an inexpensive pair of moisture-wicking socks, only to discover that they didn't fit well, they actually hurt my feet, and there was probably a reason why they were on clearance in the first place. They came to sit in the back of my sock drawer for months until I finally got rid of them. Through trial and error, I've found that it's better to invest in some good quality gear that will last you a long time than to keep buying new stuff every six months.
Buy off season
Starting to run in the fall? Stock up on tank tops and shorts that are on clearance. If you're lucky, you might find a jacket or tights from last winter still on sale. Don't forget my previous tip and buy something that's low quality just because it's on sale. Do some shopping around and look for good deals on off-season gear that's well-constructed and that will last you a long time. Read reviews and make sure that you're buying something you can see yourself using for years to come.
Run smaller races
Or just plan a race budget. Often smaller races are less expensive, which is why they can give you a great bang for your buck. I've paid over $150 to run the Chicago Marathon and spent a little more than half that to sign up for the Illinois Marathon because I signed up early. You can save money by signing up when registration first opens, often close to a year before the race, but if something comes up, you're out the money. Weigh the costs and the benefits of early registration before your plunk your money down on a race early just to save money.
Runners: how do you save money?
Any shortcuts you've found to save a little cash?