So you've decided that you want to try yoga. You head to the yoga aisle at Target or start looking up yoga products on Amazon and immediately you're overwhelmed with the amount of yoga "stuff" available. What do you really need and what can you do without? Where should you splurge and where can you get away with a cheaper item? Today's post is all about my must-haves for new yogis —what you really do and don't need to start practicing yoga.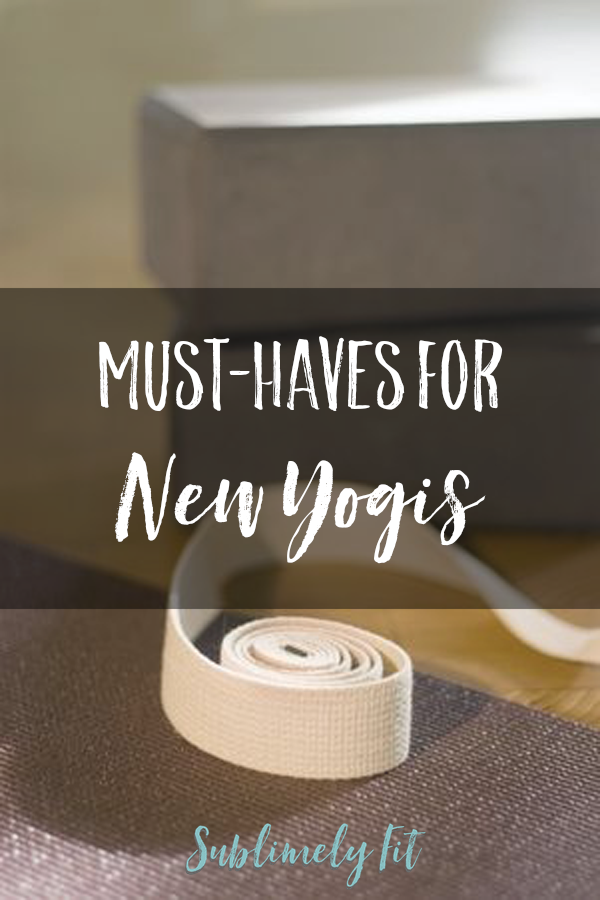 Disclaimer: This post contains some affiliate links. Thanks for helping me cover the cost of my blog so that I can keep writing great content to provide to you for free!
Absolute must: a mat.
If you have a little extra money, spend it on a good mat. Your mat is going to be your constant companion through your practice and a good mat can help you love or hate yoga. Thinner mats always hurt my joints, so I started out with a 5 mm Gaiam mat, which I used for about a year. I slipped around a lot and wanted something a little grippier, so I upgraded to lululemon's The Mat, which I'm currently using and I absolutely love. For me, it's totally worth the higher price tag. I have yoga teacher friends who use the Manduka PROlite Yoga Mat and love it.
Might need: a yoga towel. If you're not using a grippy mat, or even if you are but you're practicing yoga in a heated environment, you might want a yoga towel. It really helps you stay put, but I had problems with mine bunching up, which is why I switched to my lululemon mat. The most famous yoga towel is made by Yogitoes, although there are many great brands out there. I have a Manduka towel that I really like. Bottom line: if you're slipping a lot, try a towel. You can rent them from some studios, or some even let you borrow one for free, which would let you see if you think one would really help you.
Must have: cork yoga blocks. I have both cork and foam yoga blocks and my YogaAccessories cork yoga blocks are my favorite of the two. They were relatively inexpensive and the cork really supports you better than the foam when you're using them as props. If you plan on doing any practicing at home at all, you really should have at least one block to help you modify poses. It's better to have a block and not use it than to not have one and injure yourself because you took the pose too far.
Might need: a strap. Yoga straps are another great way to modify poses and to help you reach into certain poses when you're not quite flexible enough to get into them yet. A belt and a hand towel can do in a pinch, depending on what length you need the strap to be. I have a Manduka strap that has worked well for me. Another option would be to get a yoga mat sling that doubles as a yoga strap.
Probably won't need yet: a yoga blanket. I have a special blanket that I use for yoga and I love having it, but then again, I'm a yoga teacher. You could probably get away with using a throw blanket that you have lying around. When you're ready to purchase a yoga blanket, definitely check out the YogaAccessories Traditional Mexican Yoga Blanket. I have it and I love it.
Ready to get started? Check out the free yoga videos on the Sublimely Fit YouTube Channel!