I've been on a big smoothie kick lately, which means I've been doing a lot of experimenting. I love that I can fit in lots of healthy nutrients in something that I can eat (well, drink) one-handed. Thanks to a big sale on strawberries, I came up with my PB Cup and Jelly Smoothie.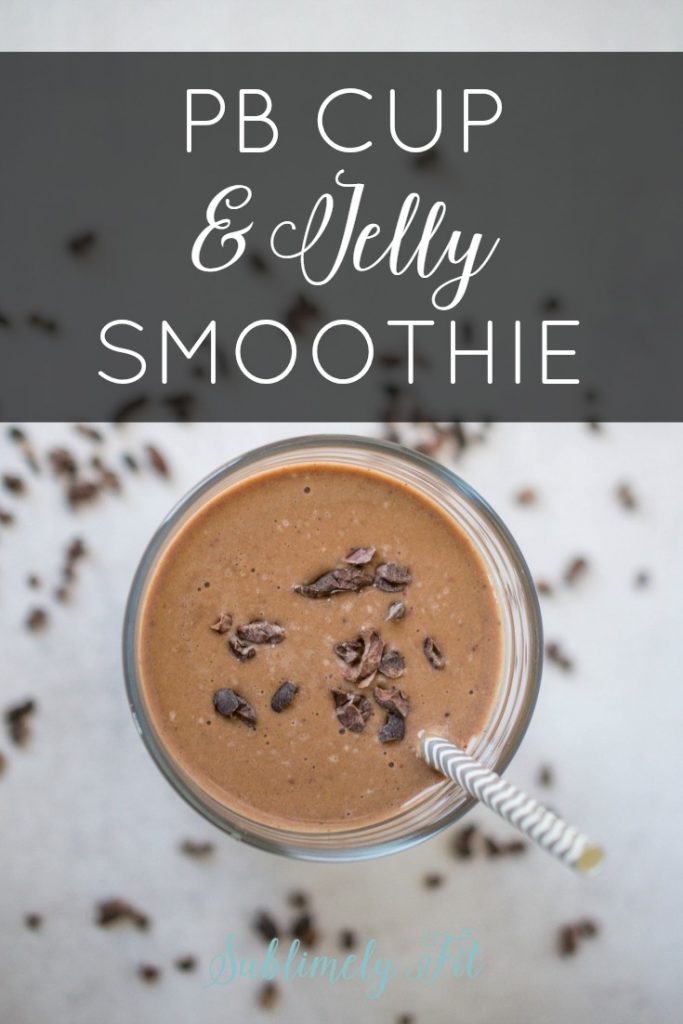 No, there's no real jelly in the smoothie, but there are strawberries, which add to the strawberry jelly flavor. The peanut butter cup flavor comes from a combination of chocolate protein powder and powdered peanut butter, although you could swap out actual peanut butter in a pinch, too.
FREE Hip Openers for Runners Guide
Sweet relief for your tight, sore hips!
Get the best hip-opening yoga poses sent straight to your inbox.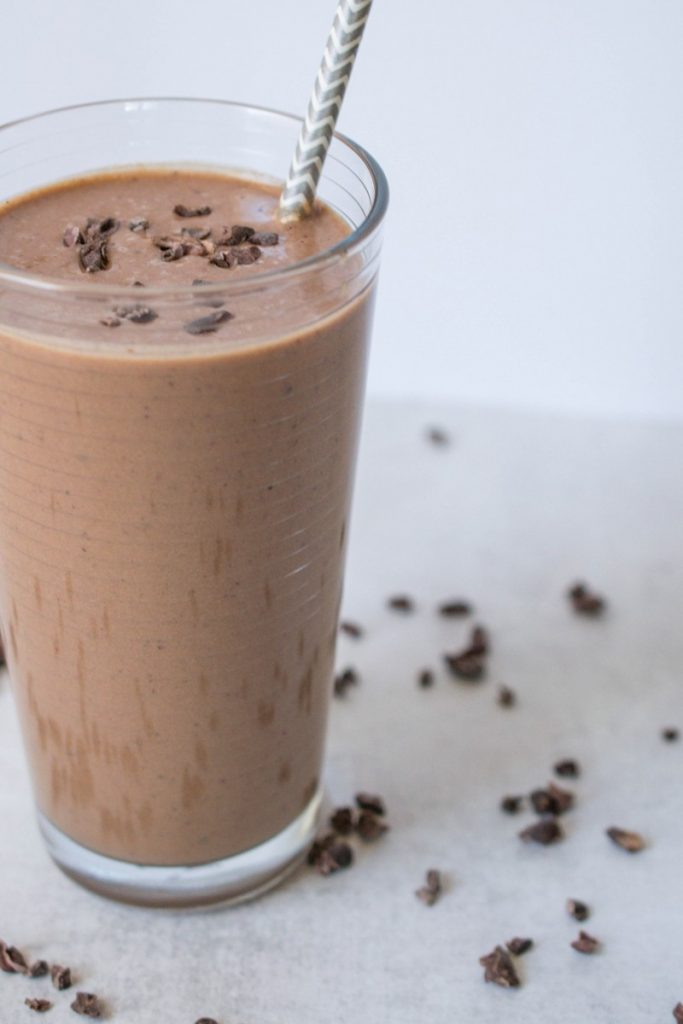 Best of all, it's full of protein thanks to both the peanut butter and the protein powder, it's quick and easy to make, and it's quick and easy to eat, too.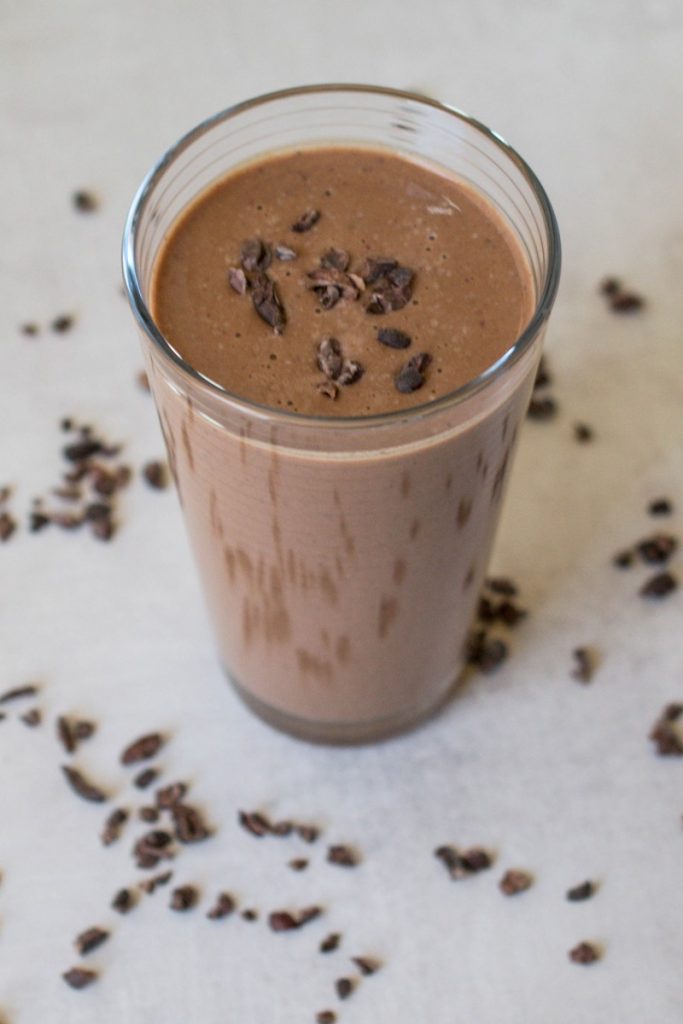 If you're looking for a superfood kick, throw in a palmful of cacao nibs. You'll get a little extra chocolate flavor with a ton of antioxidants.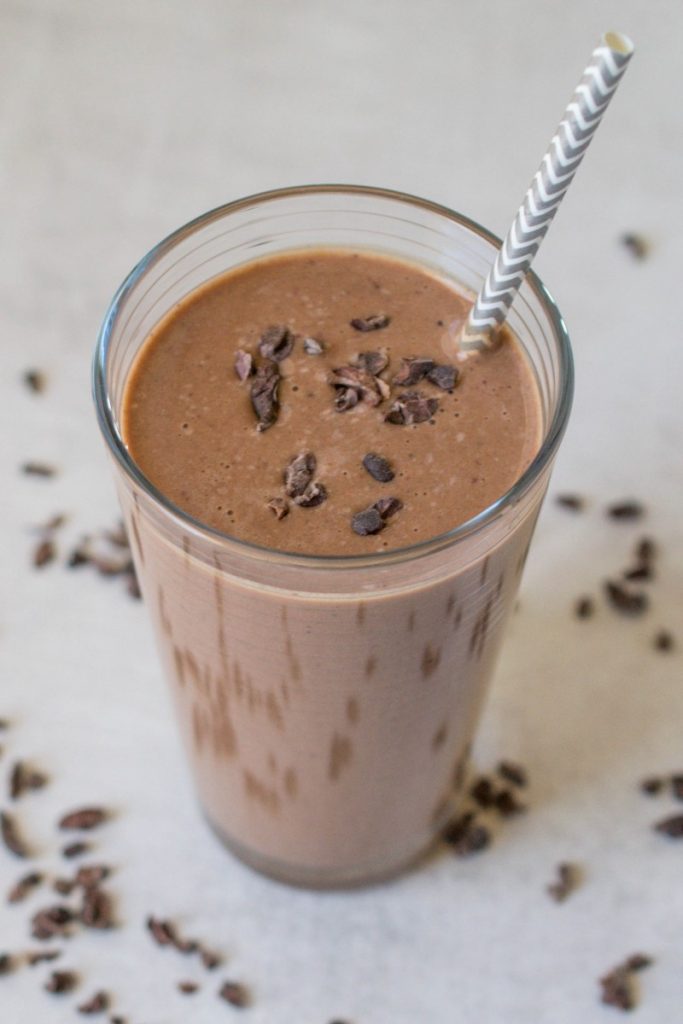 I hope you enjoy it!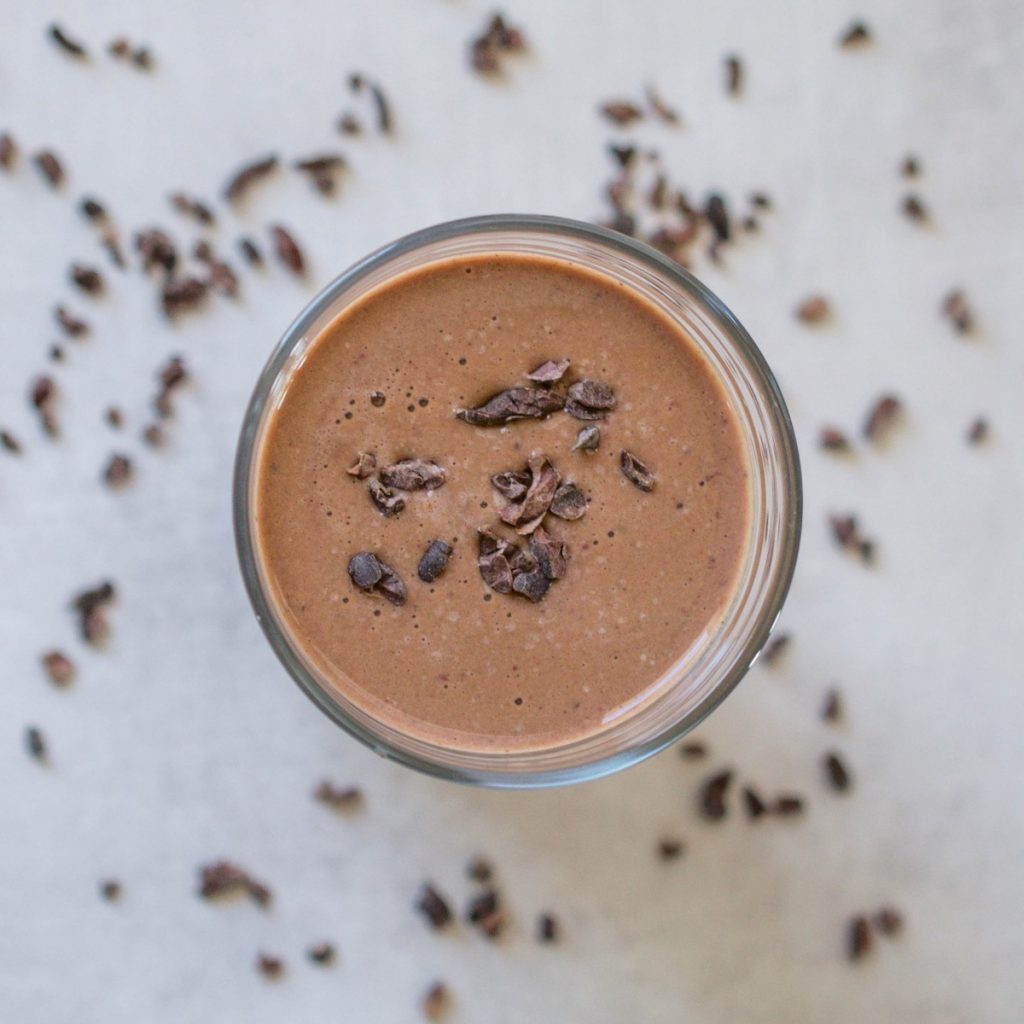 Peanut Butter Cup and Jelly Smoothie
2017-02-07 20:47:38
Serves 1
A healthy smoothie with the flavors of a peanut butter cup and strawberries.
Ingredients
1 1/2 c frozen strawberries
1 scoop chocolate protein powder
2 tbsp powdered peanut butter
1 c milk (dairy or non-dairy)
Optional: 1 tbsp cacao nibs
Instructions
Blend all ingredients together until smooth.
Sublimely Fit http://sublimelyfit.com/