Ever since I had the world's most amazing acai bowl at FitBloggin' last year I've been a little obsessed with them. At the time I chalked it up to pregnancy cravings. But, I'm still totally in love with them.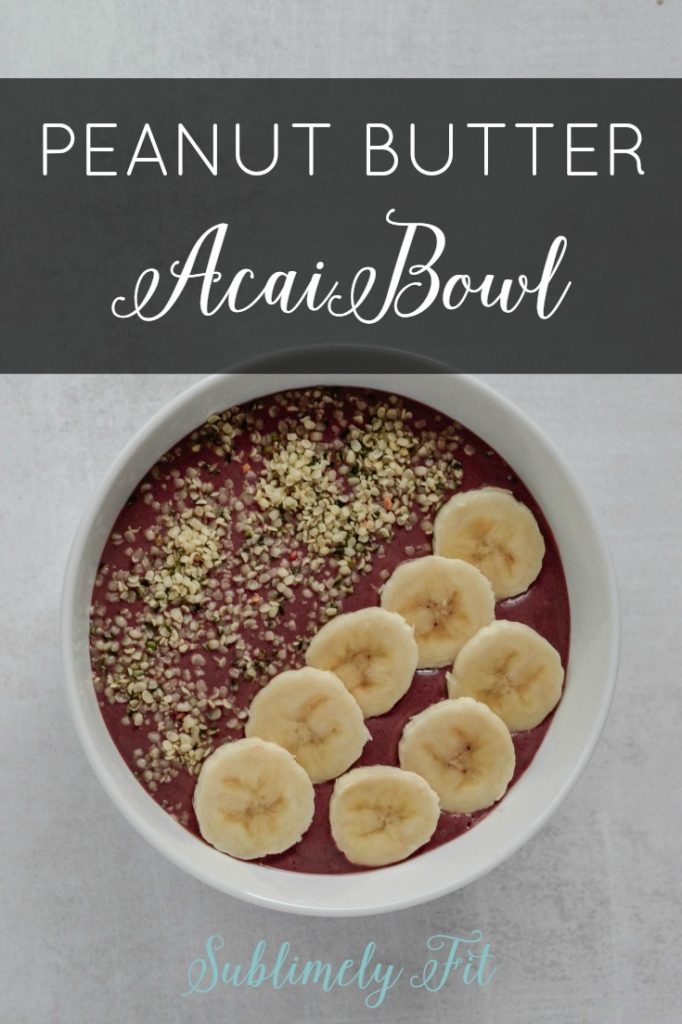 After moving to Oklahoma, I unfortunately don't live near a good place to get acai bowls. So, I've had to learn to make them myself. Luckily it's also a lot cheaper to make them at home, and they're surprisingly easy to make. You just throw the ingredients in a blender (I even used my NutriNinja to make mine) and you're ready to eat in just a few short minutes!
FREE Hip Openers for Runners Guide
Sweet relief for your tight, sore hips!
Get the best hip-opening yoga poses sent straight to your inbox.
I'm a huge fan of acai bowls not only because they're delicious, but also because acai berries have lots of great health benefits. They have lots of antioxidants to help fight against oxidative stress in the body. Yes, you can get those antioxidants from other fruits like blueberries, too, but acai berries have that exotic flavor that I just love.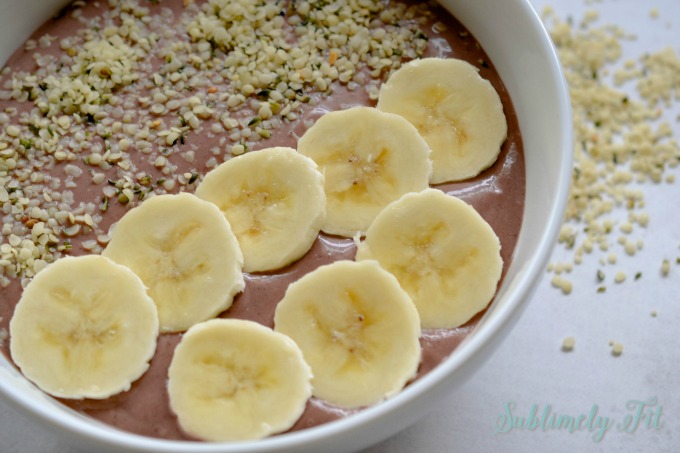 The recipe is really easy to tweak. If you're a big fan of peanut butter like I am, you can add an extra tablespoon or two. Or, you could substitute it for your favorite nut butter if you're not a huge peanut butter person. You can easily add on different toppings, too. And, you could add in a scoop of protein powder or some yogurt if you're needing a bigger protein boost.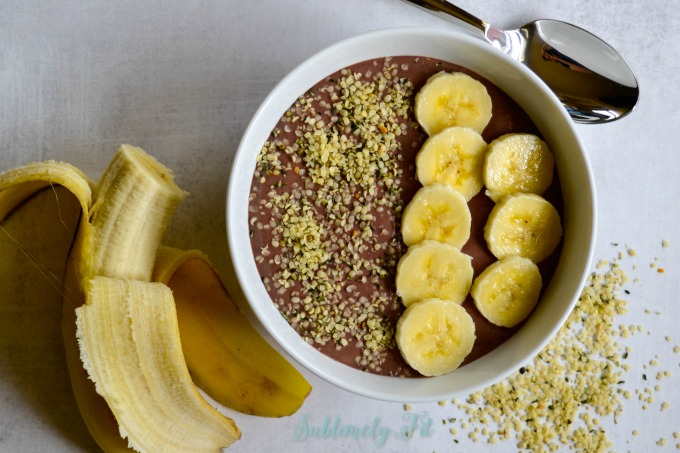 Here's how you make my Peanut Butter Acai Bowl:
Peanut Butter Acai Bowl
2017-01-10 20:03:59
Serves 1
Ingredients
2 packs frozen acai berry puree
1 banana
2 tbsp peanut butter
Optional
2 tbsp hemp hearts
Additional banana slices
Cacao nibs
Instructions
Blend together the frozen acai berry puree, banana, and peanut butter until smooth.
Top with hemp hearts, additional banana slices, a sprinkle of cacao nibs, or whatever toppings you like!
Notes
You should be able to find frozen acai berry puree in the freezer section of your local health food store, or in the natural foods section of your grocery store.
Sublimely Fit http://sublimelyfit.com/
Are you a fan of smoothie bowls?