Yesterday was National Peanut Butter Day, and you'd better believe that I celebrated. In fact, I used up the last of the peanut butter we had in the house and had to send my husband out for more. True love is going to the grocery store late in the evening to get your spouse peanut butter.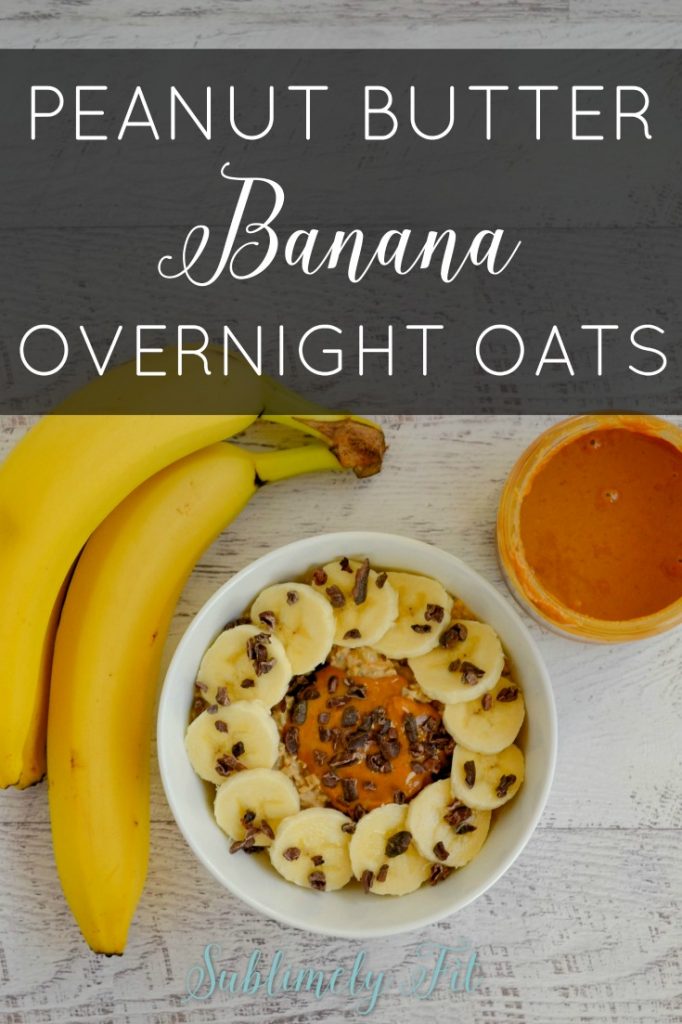 I've also really been in love with the flavor combination of peanut butter and banana lately. I've been getting peanut butter banana concretes (like a blizzard, but made with frozen custard). I've been making smoothie bowls with bananas, peanut butter, and acai. And, I put together this overnight oats recipe, which was so delish I had to share it on the blog.
FREE Hip Openers for Runners Guide
Sweet relief for your tight, sore hips!
Get the best hip-opening yoga poses sent straight to your inbox.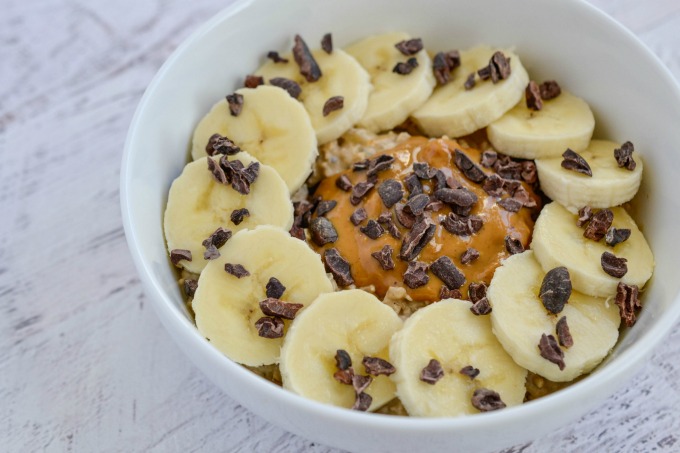 I'm a little obsessed with anything that's healthy and easy to make. I love overnight oats because you get the goodness of fiber- and iron-rich steel cut oats without having to spend a ton of time cooking them on the stove. Mine also had lots of protein thanks to the Greek yogurt I used, and the peanut butter, of course.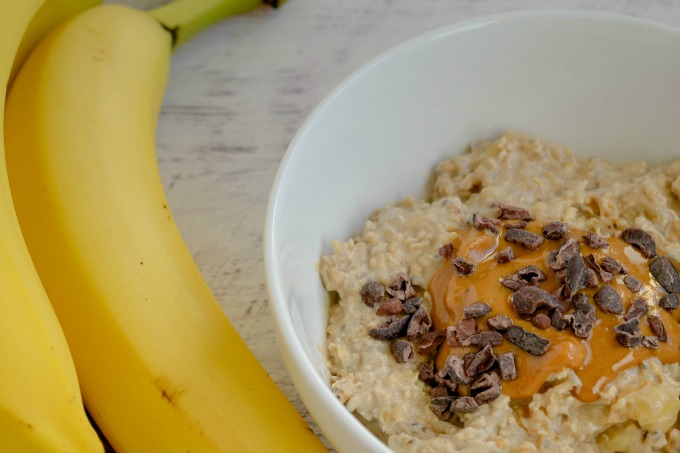 My Peanut Butter Banana Overnight Oats recipe can't get any simpler–you just combine all of the ingredients, leave them in the fridge overnight, and they're ready to eat in the morning. It's a great way to have a hearty breakfast without having to spend a ton of time cooking. (Who has time for that in the morning, anyway?)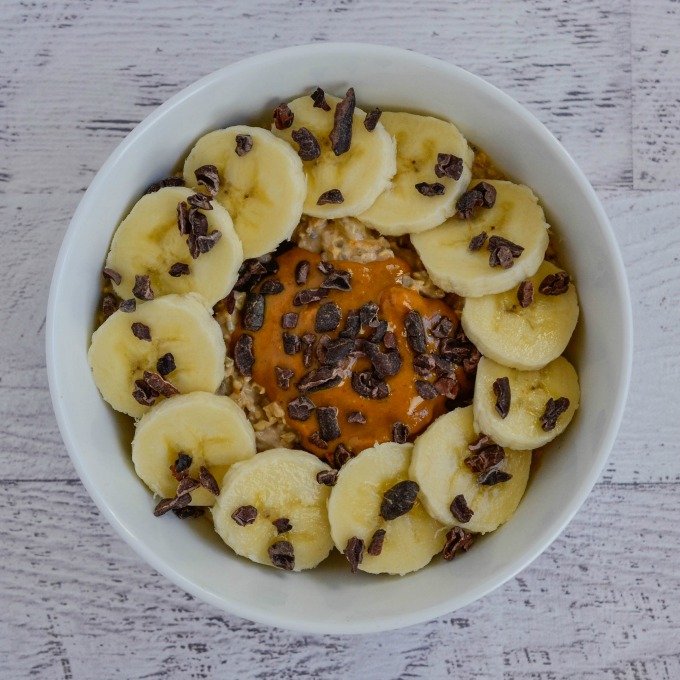 I hope you enjoy the recipe!
Peanut Butter Banana Overnight Oats
2017-01-25 14:09:17
Serves 2
Ingredients
3/4 c steel cut oats
5.3 oz yogurt (vanilla or banana flavor)
1 banana, cut into slices
1/2 c milk
4 tbsp peanut butter
1 tbsp chia sesds
1/8 tsp cinnamon
Instructions
Mix together all of the ingredients until well blended. (Banana slices will still be in tact.)
Place in a container and refrigerate overnight.
Stir mixture before serving.
Optional: top with banana slices, a dollop of peanut butter, and/or cacao nibs.
Notes
Use non-dairy yogurt and milk to make this recipe vegan.
Sublimely Fit http://sublimelyfit.com/