Happy Monday! It's a new week, and a new opportunity for a fresh start! I like to take my Monday mornings to set out my to-dos for each day of the week. I plan out the most important things that I have to accomplish every day so I can focus on making sure that I finish those things first. Being organized with what I need to get done has helped me be so much more productive, and I feel like I'm getting more done so I feel better about what I accomplish. Every day I'm getting closer to achieving my bigger goals by prioritizing what I work on, which brings me to today's quote: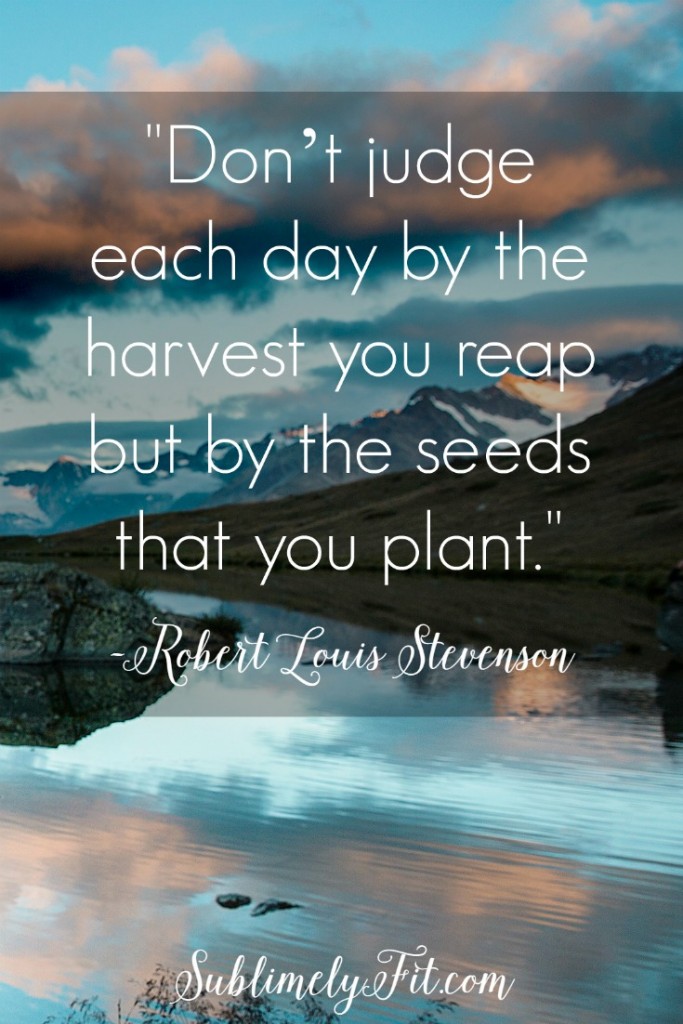 Do you have a big goal that you're working to achieve? Training for a marathon? Focus on a few small things that you can do every day to accomplish that goal. Maybe you go on a run that you have on your training plan. Maybe you foam roll. Hoping to lose weight or eat healthier? You can write out a meal plan to follow and prep your meals.
Whatever it is that you're working towards, figure out what you need to do every day to accomplish that goal. Carve out the time you need to make it happen. Stop procrastinating, go plant your seeds, and take the steps that you need to make the life you want to live.
FREE Hip Openers for Runners Guide
Sweet relief for your tight, sore hips!
Get the best hip-opening yoga poses sent straight to your inbox.
Are you a fan of to-do lists?
What seeds will you be planting today?