Happy Monday, everyone! I hope you enjoyed your first post-holiday weekend. I definitely kept myself busy—among other things I created a free Yoga Jump-Start for my readers interested in building strength and getting started or re-started on their yoga journey. It was a lot of work, but it aligns very well with my biggest goal for blogging this year, which leads me to my quote for today: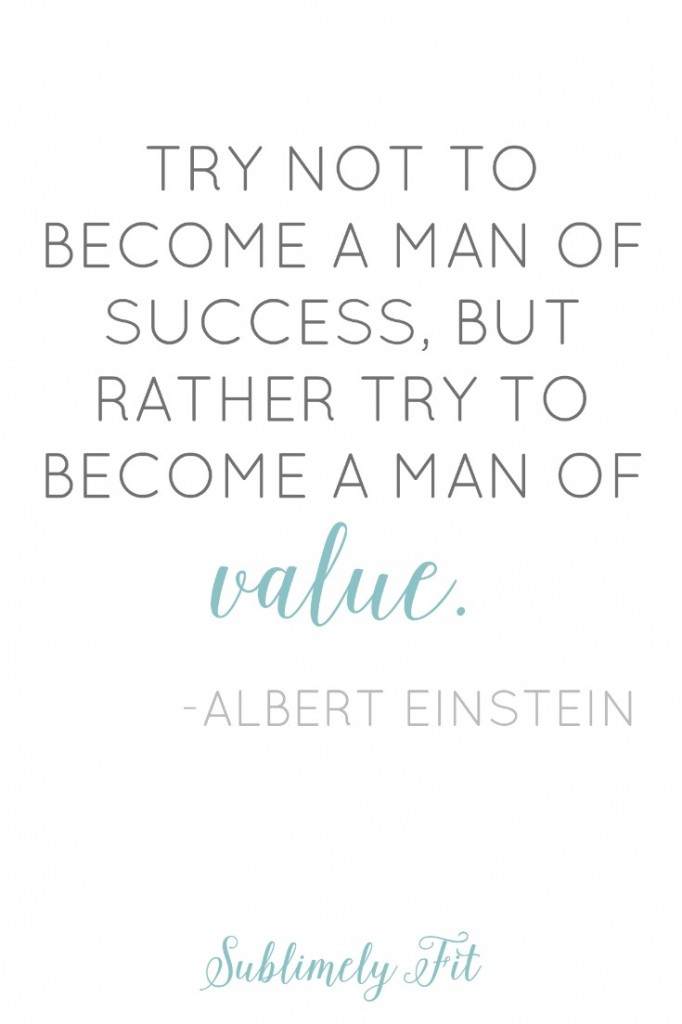 My biggest goal for Sublimely Fit this year is to provide value to my readers and followers. I know there are a few people out there who see writing informational blog posts as selling out. I personally feel that providing value is perhaps the most important thing that I could do with my blog. If I have the chance to make someone's life a little better, shouldn't I take advantage of that chance?
FREE Hip Openers for Runners Guide
Sweet relief for your tight, sore hips!
Get the best hip-opening yoga poses sent straight to your inbox.
Sometimes someone explains an idea in a certain way that really resonates with you, and that idea may inspire you to make changes in your life. Maybe you just need a reminder to live your best life. Better yet, you may even reach someone who's looking exactly for the information you're providing, and you may be giving them exactly what they need.
I've grown my readership and my number of followers over the past year, and I genuinely appreciate each and every one of you. So, it's my promise to you in 2016 that I will work my hardest to give you the value you're looking for and that, more importantly, you deserve.
Bloggers: do you have blogging goals for 2016?
Do you try to provide value to the people around you?