Happy Monday, everyone! I hope you had a great weekend! Mine was busy but very productive. I have a big week coming up: two "Yoga for Happy Hips" webinars (which is close to being full, so save your spot now!), preparing to launch the February rounds of my Online Yoga Bootcamp and Yoga for Runners Online Program, and all sorts of blogging responsibilities, including figuring out what I'm going to be posting about in February. I definitely need to motivate myself to work my seat off, which is why this quote is really resonating with me today: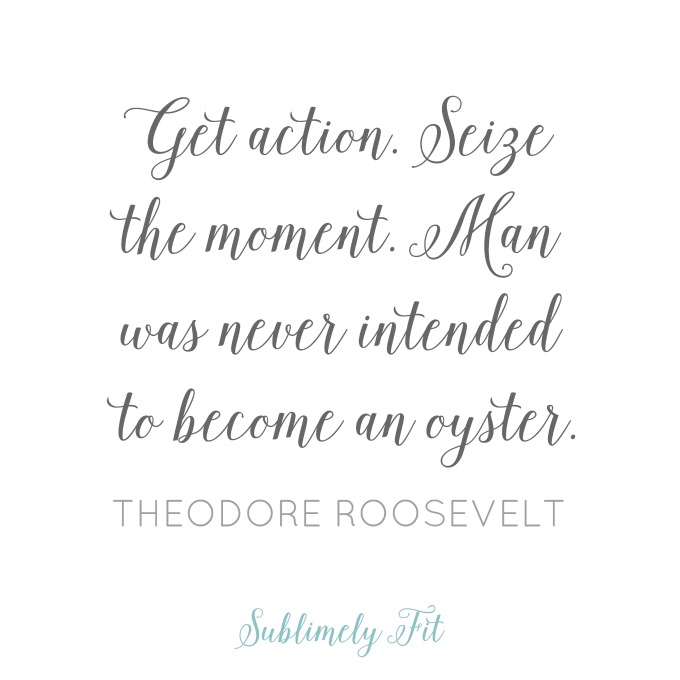 Plus, as a former marine biologist, the oyster reference really got me. 😉
FREE Hip Openers for Runners Guide
Sweet relief for your tight, sore hips!
Get the best hip-opening yoga poses sent straight to your inbox.
Planning is wonderful. It helps us to carry out our plans thoughtfully and efficiently. But, there comes a time when you need to stop planning and thinking and just get to action. That's where I'm at this week—keep working, and keep crossing things off my to-do list. Looking forward to getting a lot done, and that amazing feeling of accomplishment I'll feel at the end of the week.
My challenge to you this week: get stuff done! Find one or two things that you know you need to do but you've been putting off and just get them done! I'd love for you to tell me about it and then come back at the end of the week to tell me what you've accomplished.
What's on your plate this week?
What will you commit to working this week that you've been putting off?