If you've been reading my blog for a few months, you know how deeply I've fallen in love with barre. I now teach barre classes several times a week and try to take class a minimum of three times a week, ideally four or five. It has me feeling much stronger all over. As a runner, I really feel the added strength in my hip stabilizing muscles as I'm running. So, I wanted to share a quick and dirty lower body barre workout for runners that you can do in the comfort of your own home. The only equipment you'll need is a chair or a counter to help you keep your balance.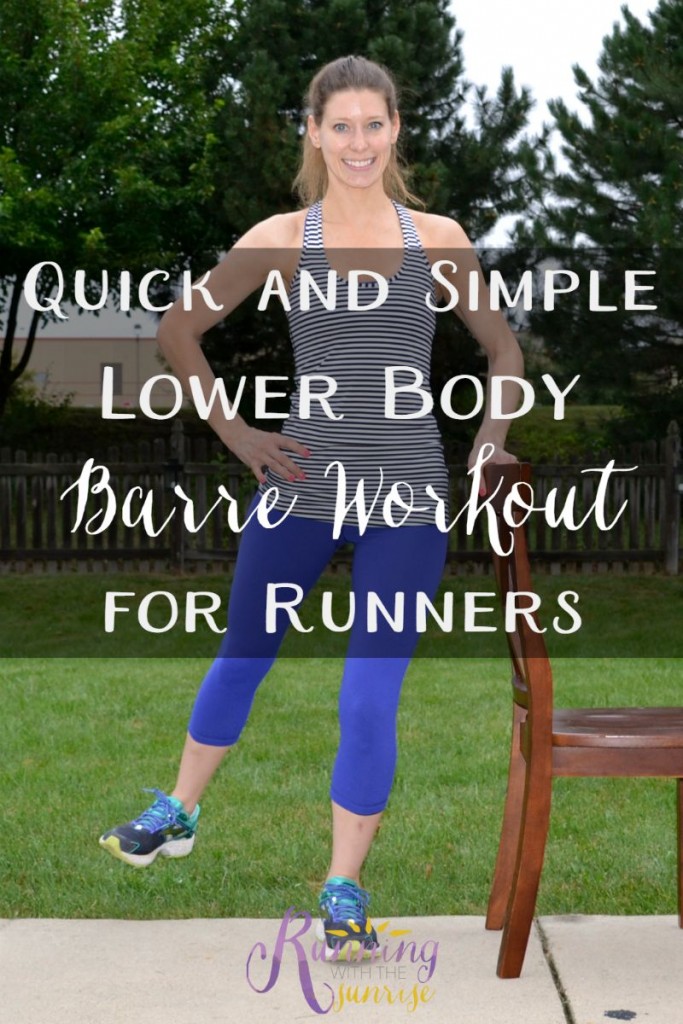 Disclaimer: Always consult a medical professional or your doctor before starting any kind of exercise, and always listen to your body. If it hurts, don't do it.
FREE Hip Openers for Runners Guide
Sweet relief for your tight, sore hips!
Get the best hip-opening yoga poses sent straight to your inbox.
In barre, you work your lower body from two basic positions: turn out, where your heels are together and toes are slightly apart, and parallel, where your feet are parallel to each other and your knees and hips face straight forward or down. You'll want to work your leg muscles in both turn out and parallel because those positions will work different muscle groups. So, I've included a few easy exercises for each.
Thigh Exercises
Taking barre has really helped me strengthen my quadriceps. A LOT. At Pure Barre, it's fine if you start shaking, since the idea behind the exercises is to fatigue the muscles to exhaustion. I'd suggest starting by doing 25 reps of each movement, making small movements of your leg, a couple of inches at most. Start with two or three sets of each thigh exercise, working up to four or five sets.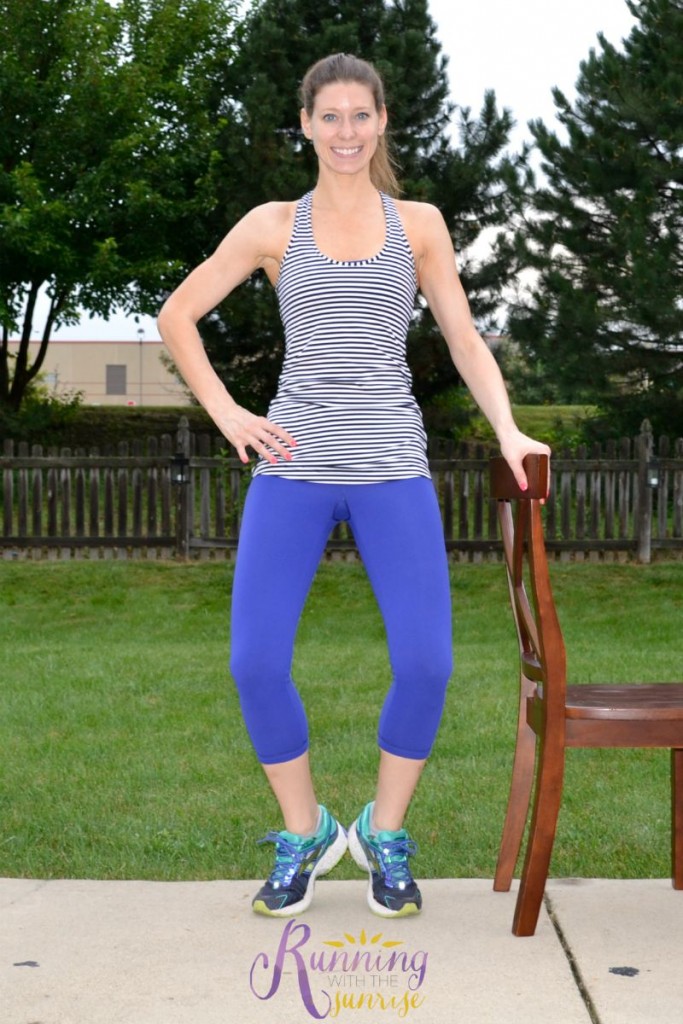 1. First position plies. You start with your heels together and toes apart. Come up on your tippie toes (if you can, if not, flat feet are okay) and bring your heels back together. Make sure your pelvis stays nice and neutral; don't stick your butt out in any of these exercises. Bend your knees and move your torso up and down. If you like, play some music and move up and down to the music. (We love to work out to fun music at Pure Barre!)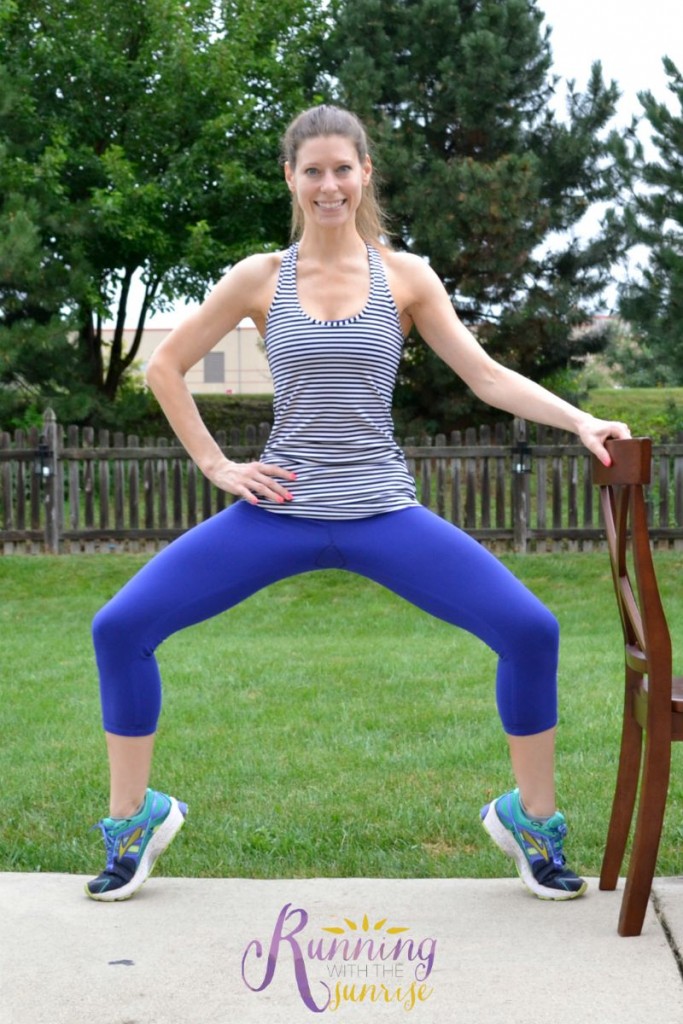 2. Second position plies. In second position, your legs are still turned out—your inner knees and inner ankles face forward. Come up onto your tippie toes if you can, and again, make small movements up and down with your torso. Make sure your knees are tracking towards your middle toe and not towards your big toe, otherwise you may put unnecessary stress on your knees. Also make sure your knees are stacked over your ankles, again, to protect your knees.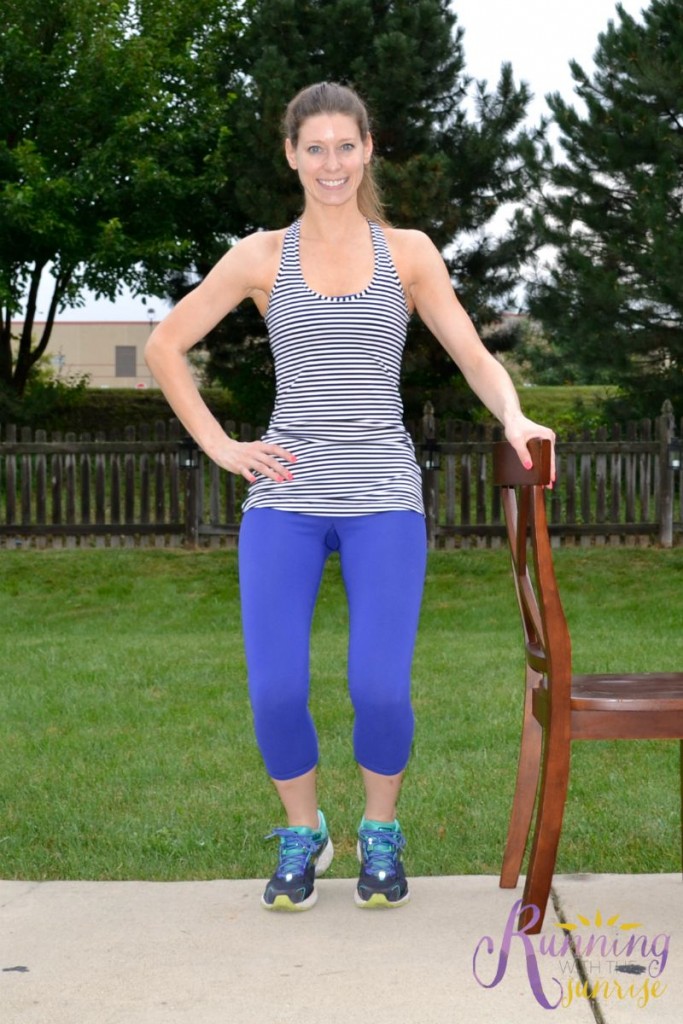 3. Parallel plies. Start with your feet parallel and stacked directly under your hip joints. Coming up high onto your tippie toes (if you can), bend your knees, and move your torso up and down in small, tiny movements.
Glute Exercises
It's so easy for your glutes to get weak as a runner, especially the smaller glute muscles that help you stabilize your hips. These exercises will help strengthen those muscles so you'll be strong enough to hold your pelvis in a neutral position as you run, reducing your risk of injury or overusing certain muscles as you're running, like your hip flexors. For the glute exercises, I would again start working in sets of 30 reps, working up to doing four or five sets on each side of the body.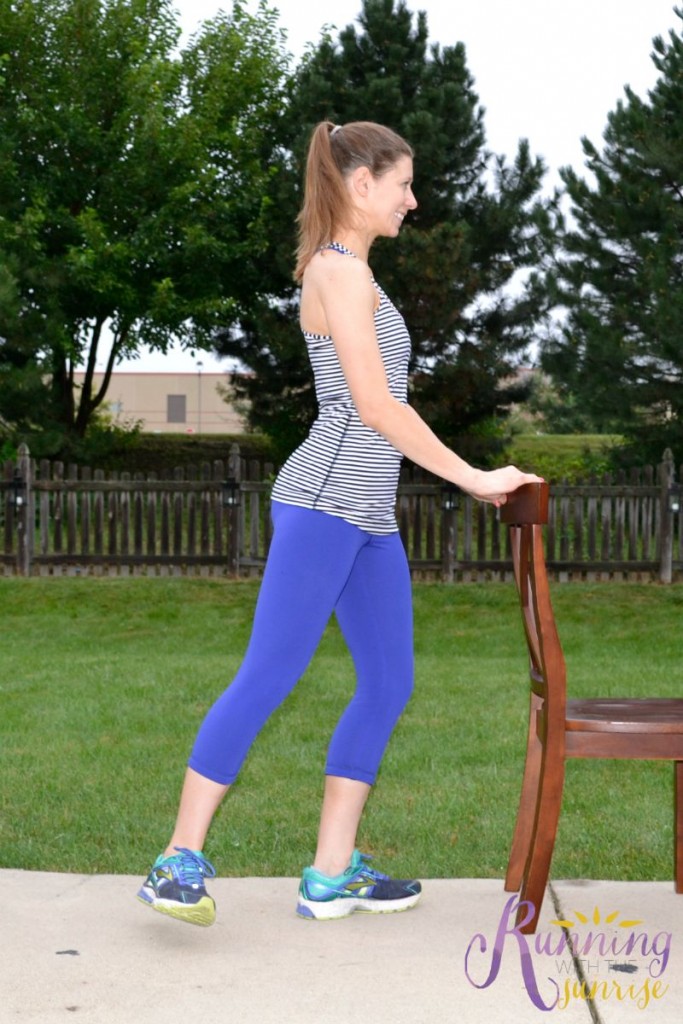 1. First position lifts. Start in first position (heels together, toes apart), making sure your pelvis is neutral and that you're not arching your lower back and sticking your butt out. Extend one leg back behind you, slightly behind your standing leg. The inside of your knee and ankle should be slightly facing forward. Firmly press the working leg back behind you just an inch or two, making sure to keep working with your legs in turnout.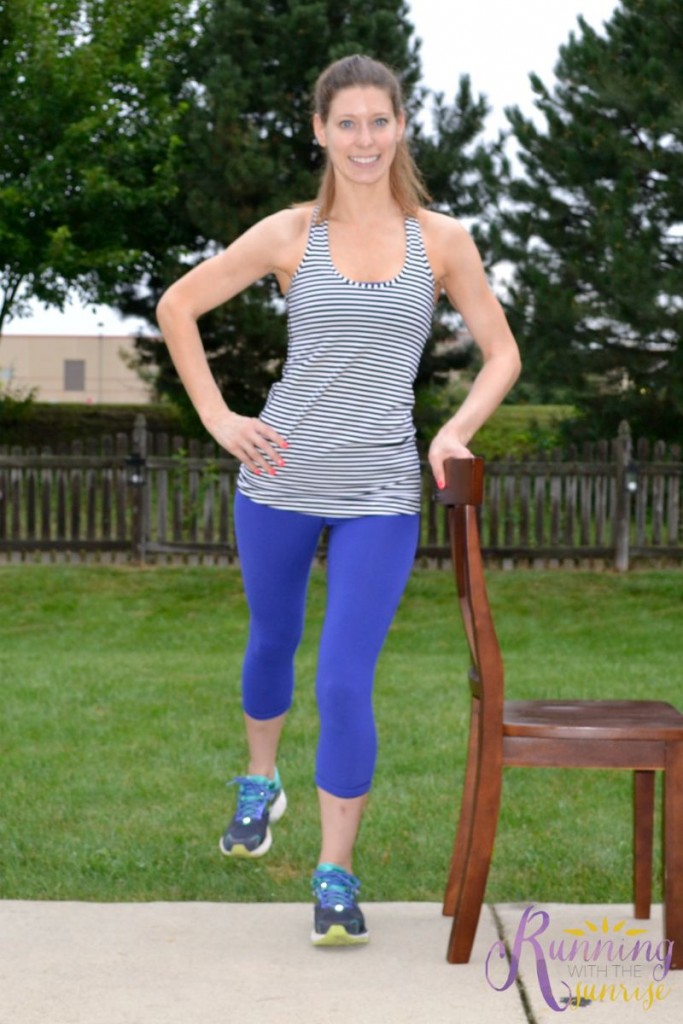 2. Parallel lift back. Starting with your feet parallel and stacked beneath your hips, extend one leg back behind you, slightly behind your standing leg. Make sure your knees and hips stay facing forward. Press the working leg back and inch or two, then back in.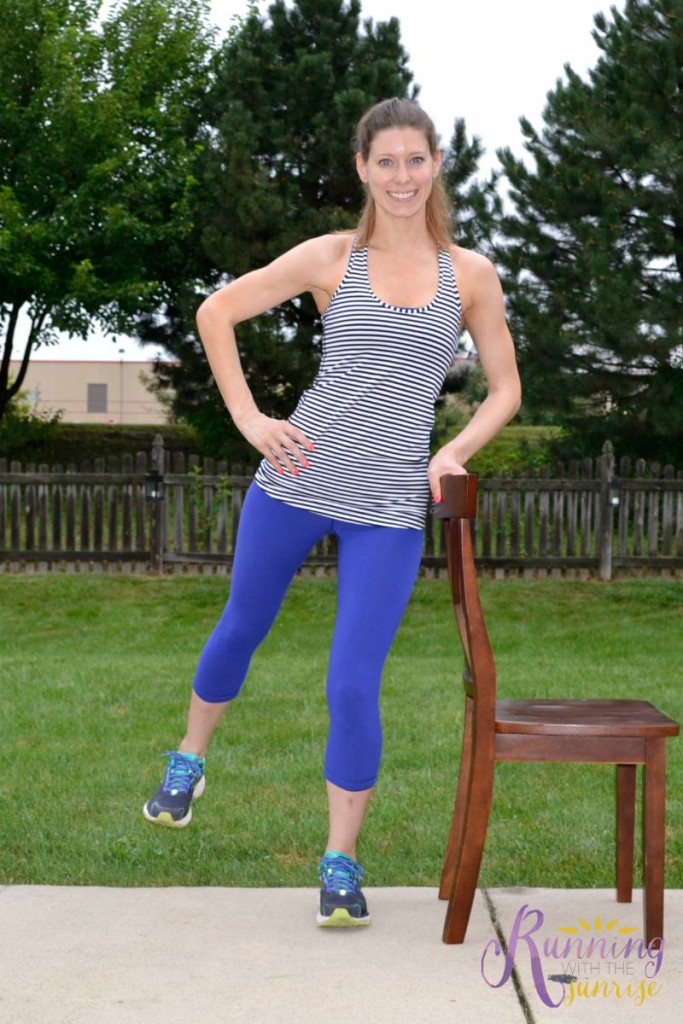 3. Parallel side lift. Start with your feet and legs in the same position as the parallel lift back, but instead of lifting the leg back, lift the leg directly out to the side. This will help strengthen the muscles on the outside of your hips.
You could do a quick at-home lower body barre workout with these moves in as little as five or ten minutes. Easy peasy! Eager to hear more about running and barre? Read my post How Barre Classes Help Runners! And one more quick note: it may be easier to perform these exercises in socks or bare feet. I just wore my shoes for the photos because this post is aimed at runners. 🙂
Have you ever taken a barre class?
Runners: What questions do you have about barre?
What's your favorite way to work on strength?