I've been thinking a lot lately about overextending yourself for the sake of others. I've certainly been neglecting my needs lately in order to help other people out. I was raised to always help out if I could, but trying to help everyone out is also leaving me feeling a little burnt out. So, when I got asked if I could come into work on Tuesday, which would be my first actual day off from working in literally three weeks, I said no.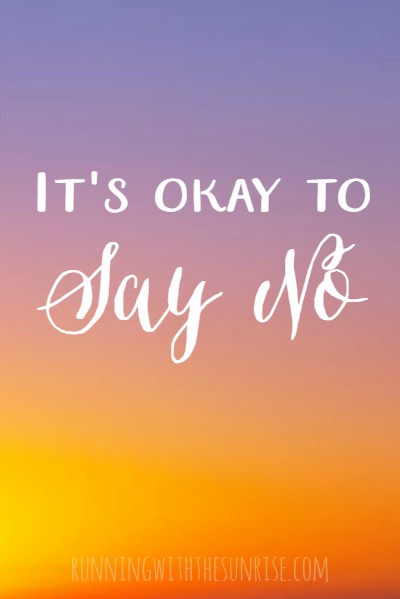 I keep reminding myself that it's okay to say no. I'm trying to get over the guilt of not helping out when I technically could have, at least for a little while, even if that meant making myself unhappy. But, at the end of the day, it's more helpful to have refreshed and ready to go me than tired and burned out me. When you're able to take a step back and recharge, everyone wins.
FREE Hip Openers for Runners Guide
Sweet relief for your tight, sore hips!
Get the best hip-opening yoga poses sent straight to your inbox.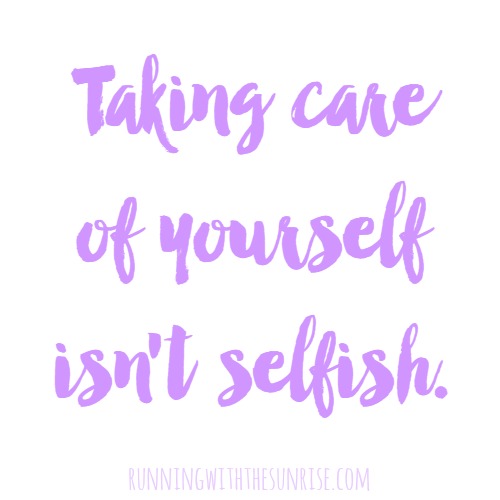 I think a lot of people are like me and they feel like they're being selfish when they take the time and resources to meet their needs before meeting the needs of others. It might be too much to always put your needs first, but if you've been neglecting yourself for a while, maybe it's time to hit the pause button and do something for yourself.
For some people, that's getting a massage or taking time away from family to go work out. For me, it's not overextending myself and working every single hour that I could possibly work. It's the realization that the world will go on without me and that there are other people capable of lending a hand. It's learning to let go of the guilt of saying no so that I can live a happier, more fulfilled life.
Do you have a hard time saying no?
When did you last pamper yourself?
What's your favorite way to recharge?