Moving meditation has helped me tremendously on my own personal journey. It's a major way that I'm able to cope with my anxiety, and it helps me be a more centered person. Moving meditation is what's allowed me to find stress relief with yoga, and it's helped me to feel calmer and happier. Because it's had such a huge impact on my life, I wanted to dedicate a post to explaining what moving meditation is, and how it can help you let go of stress and tension.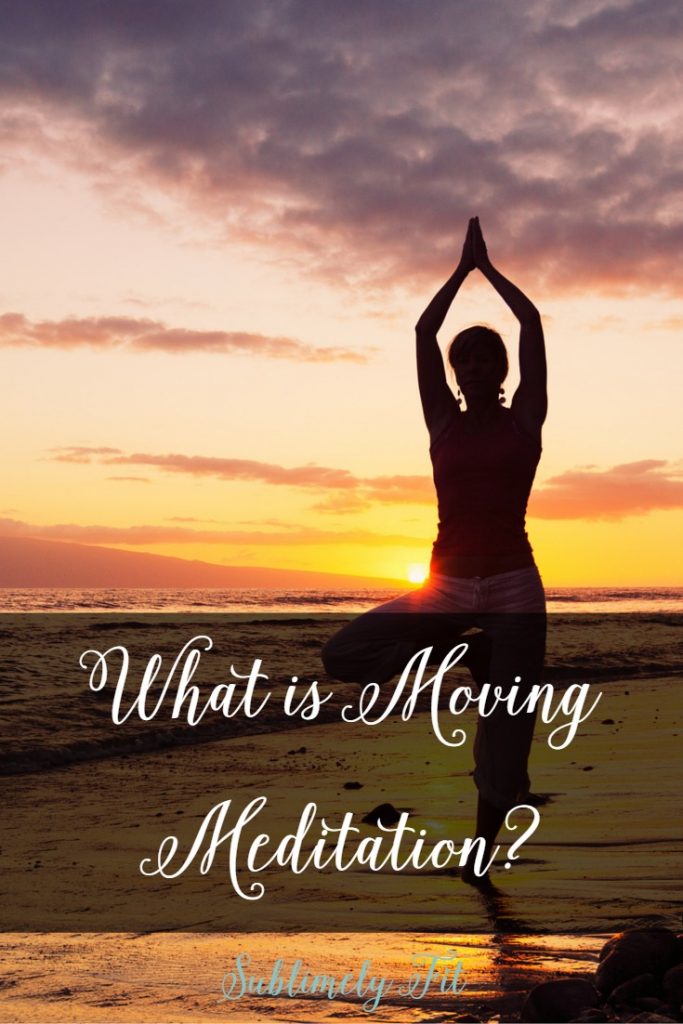 What is Moving Meditation?
Let's start with a definition of meditation itself. You could probably find dozens of ways to define meditation, but for me, meditation is letting go of all of the thoughts roaming around through my head. Instead, I allow myself to just simply exist in the moment. It takes a lot of mental control to clear your mind, which is why meditation generally takes a lot of practice to master.
Moving meditation, as you might guess from the name, uses movement to help quiet the mind. Many of us have trouble with seated meditation because our minds start to wander quickly. Moving meditation can be a great alternative. Moving allows you to work off excess energy, which makes it easier for most people to find mental focus.
How Can Moving Meditation Help Reduce Stress?
Moving meditation is ultimately how I was able to use yoga to cope with my stress and anxiety. Yoga lends itself particularly well to moving meditation due to its close association with mental and breath control. But, you could incorporate any kind of movement, even running. The key is to focus on your breath and what you feel in your body as you move to quiet the thoughts in your mind. Letting go of the past and the future, you start to be mentally present.
Over time, as you learn to control your thoughts, you'll start to feel calmer and more at peace. You'll feel happier after your workouts because you've spent time being mentally present. And, you'll start to find yourself incorporating your new-found mental control to your daily life. And, seated meditation will be easier, if you're hoping to add a few minutes of meditation to your daily routine.
You'll start to notice when your thoughts aren't helpful, when you're worrying about things outside of your control. And, best of all, you'll have the mental tools you'll need to quiet those thoughts. When you stop letting your thoughts run wild, you'll be amazed at how much better you feel because you're starting to live live in the present moment.