If you've done any reading about how to become a better runner, chances are you've heard that running economy is very important. If you're racing against another runner and you're a more economical runner, you're more likely to win the race. Running at faster speeds will feel a little easier. Given those benefits, who wouldn't want to run more economically?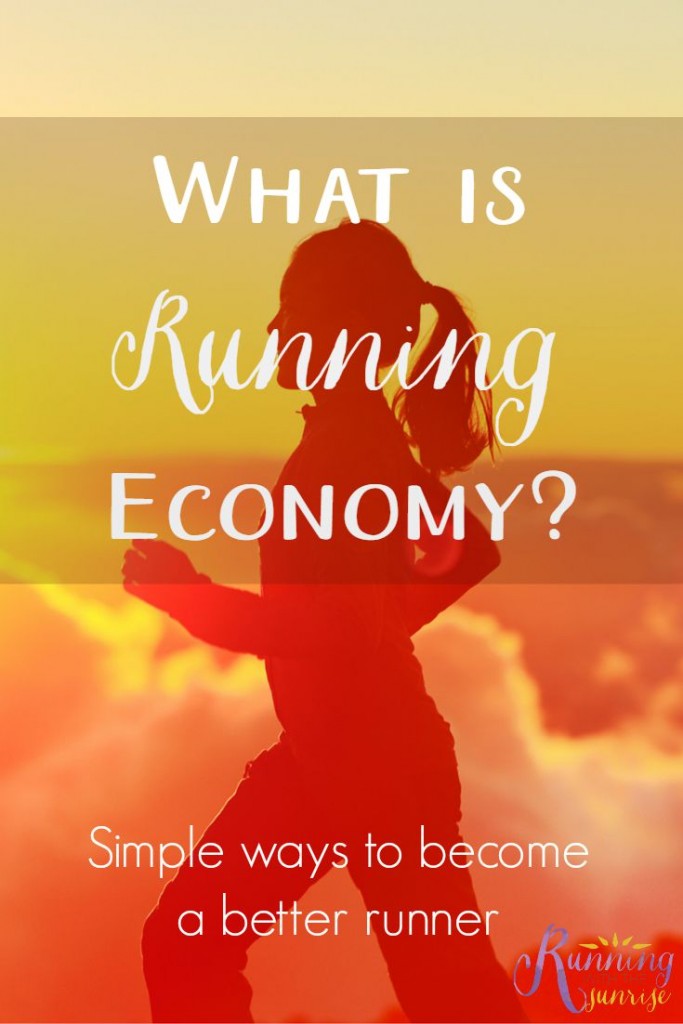 FREE Hip Openers for Runners Guide
Sweet relief for your tight, sore hips!
Get the best hip-opening yoga poses sent straight to your inbox.
So, what exactly is running economy and why is it important? Let's start with a definition.
What is running economy?
Running economy (RE) is a measure of how much energy you need to run at a particular submaximal pace. If you have better RE than another runner, you'll need less oxygen to run at a given pace than the other runner, meaning you won't have to work as hard to run at that pace. If you can improve your RE, it will feel easier to run at faster paces. This is why a lot of runners spend time working to improve it.
So what affects running economy? Weight is one of the biggest factors that influences RE. Just imagine how much harder it would be to run carrying a 20 pound backpack. Your stride and gait can also affect RE. If you expend a lot of energy bouncing up (vertical oscillation), for example, that's energy you're not putting into running forward, reducing your RE. Physiology can affect RE as well. If you have a higher density of mitochondria, the power houses of the cells, you may have better RE. Additionally, the concentration of the enzymes in the mitochondria that create the energy muscles need to work, may influence RE, too. (Source)
How do you improve your running economy?
Hopefully I've convinced you that running economy is something you should want to improve if you want to get faster. But, improving your RE may seem like a pretty daunting task. Luckily there are some relatively easy ways to improve RE:
Simple speed work exercises like strides can help you to improve running economy. Running faster teaches you how to run in your most efficient form naturally—your body learns how to expend the least amount of energy to run faster. You train your body to move more forward than up, and you start to reduce any funny side-to-side movements in your legs.
Increasing how much you run will help create the physiological changes that improve running economy. The good news is that you can run these miles slowly and still see results. As you run more easy miles, your muscle cells start to create more mitochondria and more energy-creating enzymes. Remember, denser mitochondria and more of those enzymes lead to better RE.
Strength training may also affect running economy. Stronger leg muscles may help the legs move more efficiently, reducing any movement of the leg that doesn't help move you forward. Strength training may also help teach your brain to communicate with your muscles better. Better communication can help your muscles move more forcefully, which helps you move faster. A full-body strength training routine helps make sure you don't compromise running form when you get fatigued. (Source)
Any questions about running economy?
Runners: do you do any of the things that can help improve RE?