We learn so much over years and years of participating in an activity. Unfortunately a lot of us make avoidable mistakes that countless others have also made. I have learned a LOT about running through years of training, and even more after reading every running book I could get my hands on (yes, I'm a nerd), and then becoming a running coach. So, the purpose of this post is to share some of the mistakes I made when I started running, in hopes that it will help some of you out there who are just starting to run.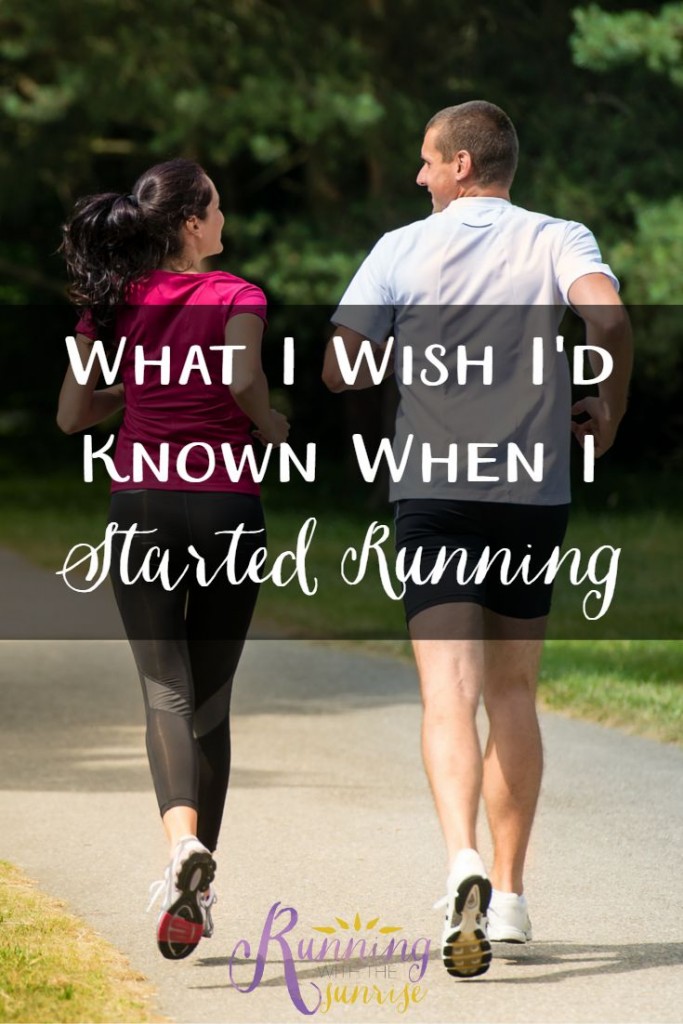 Run slowly. I can't emphasize this one enough, because I spent so much time thinking I couldn't be a runner because I was trying to run too fast. I tried running in high school, but I'd wind up huffing and puffing after half a mile and thought that I just couldn't ever be a runner. Luckily there are better resources available now than there were back in 1998 (hello, fledgling Internet…anyone remember Geocities?), so it's easier to avoid this big pitfall, but it's still something I hear from friends who want to run but think they can't.
FREE Hip Openers for Runners Guide
Sweet relief for your tight, sore hips!
Get the best hip-opening yoga poses sent straight to your inbox.
When you start running, don't worry about what speed you're running at; instead, focus on your effort. You should do most of your running, whatever level you're at, at conversation pace. That means that if you were running with a friend, you could speak to him or her in short, complete sentences. If you're running faster than that, slow down. You can always add in some easy speed work once you've been running for a couple months.
The right shoes are important. I started out with some cheap, uncomfortable shoes that I probably paid $40 for. I wasn't running much, just a couple of miles at a time, so it wasn't the end of the world, but I didn't realize that a good pair of running shoes will make running much more comfortable. Feeling more comfortable on your runs will make it easier to run longer and more often. You don't have to buy the most expensive shoes out there, but I'd strongly recommend going to a running specialty store and finding the right running shoes for you and your gait. Having worked at a running store for two and a half years, I've lost track of how many lives I've seen changed by a good, comfortable pair of running shoes.
Listen to your body. Don't try to run through pain. But, at the same time, don't let one little twinge be an excuse to sit on the couch for two weeks. If you're in doubt, go see your doctor! It takes a while for your body to adapt to running, especially your connective tissue and bones, and doing too much too soon can lead to injury. Be honest with yourself: are you just tired, or are you really hurting or sick? If you're actually hurt, try to cross train (unless your doctor tells you not to; always defer to your medical professional's instructions).
Runners: what do you wish you would have known when you were starting out?
What's the most valuable lesson you've learned about running?