Happy Sunday, all! I hope you've been having a great weekend! I've been staying busy, teaching barre classes, creating yoga videos, and getting ready to move in February. There's nothing like a move to make you want to purge everything you own!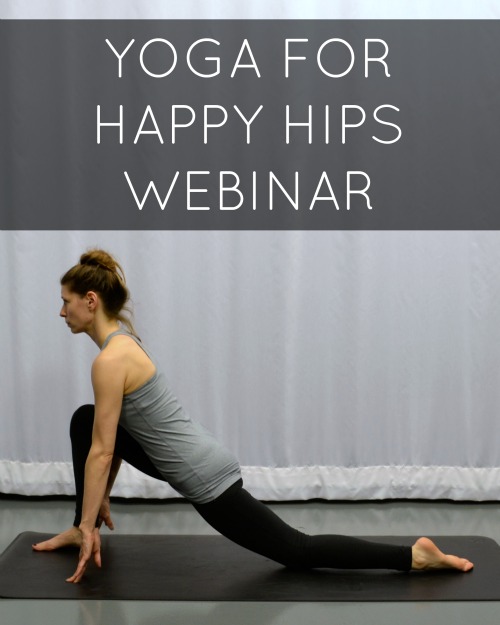 I wanted to write a quick post to make sure that all of you, my lovely readers, are aware of a free "Yoga for Happy Hips" webinar I'm offering twice this week. I'll be going over some great hip-opening yoga poses, which are perennial favorites of runners, other athletes, desk jockeys, and anyone with tight hips.
FREE Hip Openers for Runners Guide
Sweet relief for your tight, sore hips!
Get the best hip-opening yoga poses sent straight to your inbox.
The webinars will be tomorrow (1/25) night at 7:30 pm CST and again on Wednesday (1/27) at 2 pm CST. If you can't make it at those times, still sign up–I'll send you a link to watch the webinar on the replay. And, attendees will receive a free video download of a hip opening yoga sequence, whether you watch live or on the replay. Sign up with the form below!