Struggling with tight hamstrings? My Yoga Sequence for Hamstring Flexibility will help you with that! It's full of great hamstring stretches that will have your hammies feeling great when you're done! Whether your hamstrings are tight because you're a runner or other athlete, or if you do a lot of sitting all day (which can have the same result), I think you're going to love this sequence!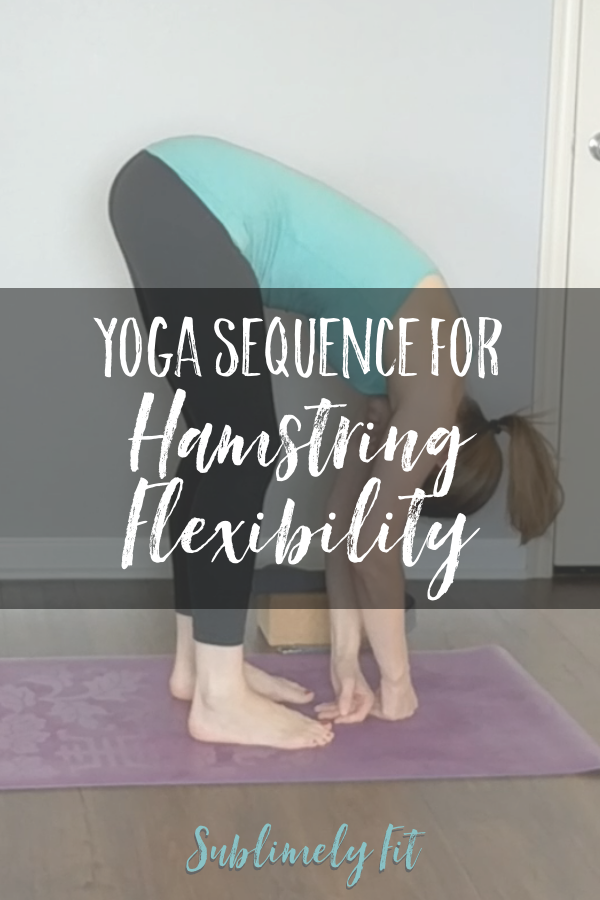 I know a LOT of people who don't have great hamstring flexibility. (In fact, I live with one of those people. Hi, hubby!) I think that's why I get asked about yoga poses to stretch the hamstrings a lot. I actually survey my followers on a regular basis, and every time I run a survey, I get people asking for more hamstring stretches. So, ask and you shall receive!
FREE Hip Openers for Runners Guide
Sweet relief for your tight, sore hips!
Get the best hip-opening yoga poses sent straight to your inbox.
Video: Yoga Sequence for Hamstring Flexibility (Hamstring Stretches)
Ready to loosen and lengthen your hammies? Here's my 15-minute yoga sequence to help you build hamstring flexibility. If you love this sequence (which I'm sure you will), please share it! And, make sure you follow my YouTube channel so you see the new free yoga videos I release every week!