If you wander through beauty departments or stores regularly, you've probably seen more and more products made with charcoal popping up. Charcoal skincare products are definitely a big craze right now…but why are they so popular? One of my favorite brands, NOW® Solutions, just released a charcoal skincare line, which inspired me to dig into the benefits of charcoal skincare products and why you should consider making them part of your skincare routine.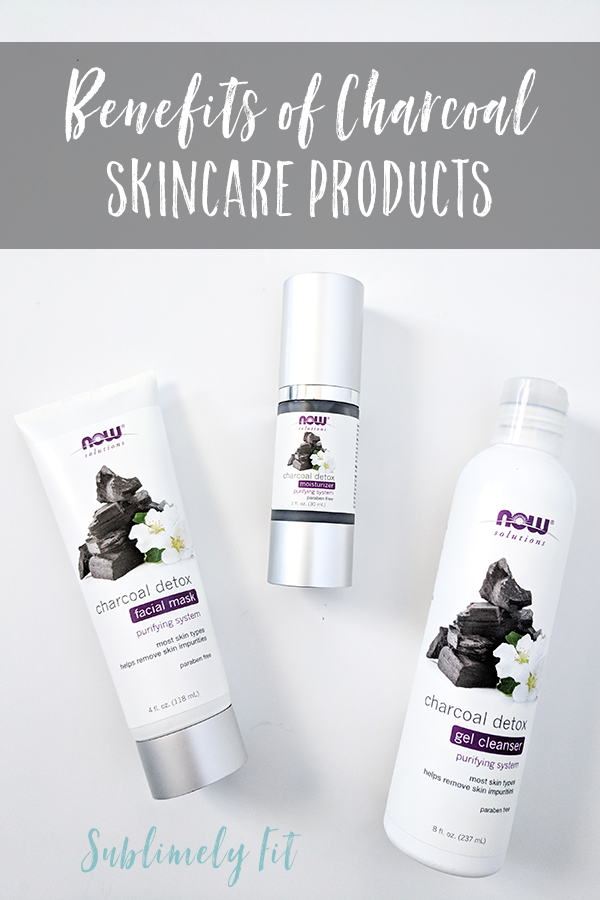 This post is sponsored by NOW Foods. All opinions are my own, honest thoughts. Please know that I only work with brands that I absolutely believe in, and NOW Foods is one of the few brands that I completely trust to support my health and the health of my family.
FREE Hip Openers for Runners Guide
Sweet relief for your tight, sore hips!
Get the best hip-opening yoga poses sent straight to your inbox.
*These statements have not been evaluated by the Food and Drug Administration. This product is not intended to diagnose, treat, cure or prevent any disease.
So, how does charcoal help us? As it's being processed by the manufacturer, charcoal is broken down into very fine pieces, giving it a very large surface area. When it's used, certain chemicals and molecules get stuck to the tiny pieces of charcoal, making them inert. In fact, activated charcoal has been used for years to help treat drug overdoses and the ingestion of certain poisons in humans (source) and in animals (source). When it's ingested the toxins and poisons stick to the outside of the tiny particles, helping to remove them from the stomach so they don't do any harm. (NOTE: I do NOT advocate using activated charcoal as a treatment for poisoning—call your poison control center or get to the hospital ASAP!)
How does that apply to charcoal skincare products? Well, throughout the day, tiny particles get stuck to our skin. (This is particularly true in very polluted environments, where there's a lot of particulate matter in the air. It's also true when there's a lot of other particulates in the air, like when pollen counts are high.) Activated charcoal can also adsorb bacteria (source), and certain species of bacteria have been shown to cause acne (source). So, it follows that one of the big benefits of charcoal skincare products is the removal of these particles from the skin.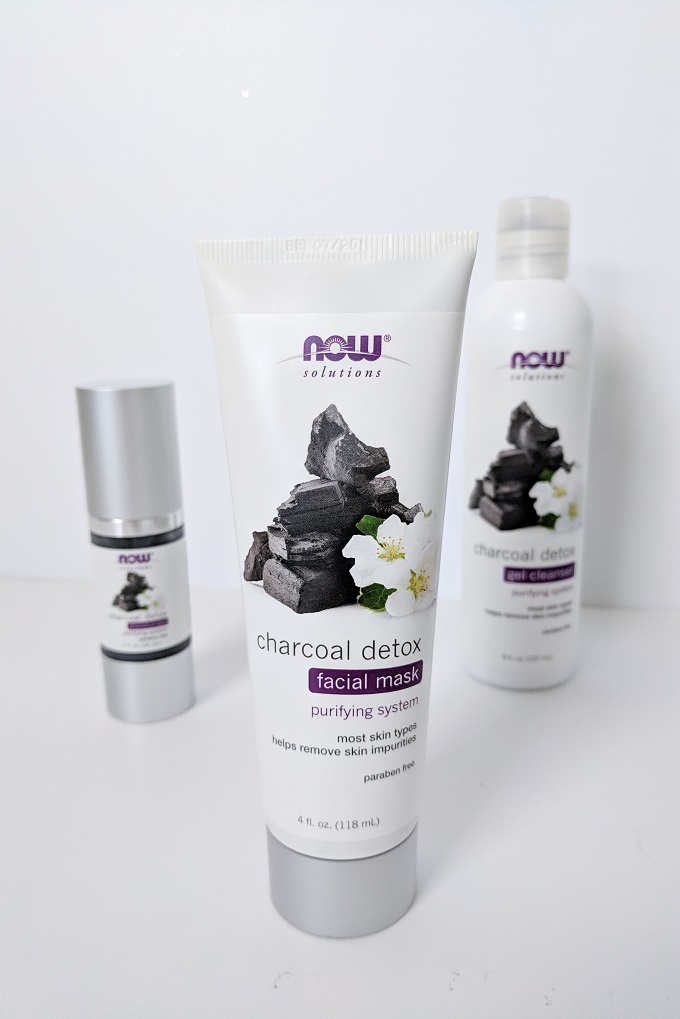 Charcoal skincare products are great at absorbing oil, too. If you struggle with oily skin, using a charcoal-based cleanser or mask can help you eliminate some of that extra oil. By sopping up extra oil and eliminating dirt particles on the skin, using a skincare product with activated charcoal may help you reduce the apparent size of your pores. And, many people who use charcoal-based cleansers and masks say that their skin looks more luminous. So, great-looking skin is a benefit of charcoal skincare products, too.
I've been loving the NOW® Solutions charcoal skincare line because I know I'm getting all of the benefits of charcoal skincare products made with completely natural sources. NOW extensively tests all of their ingredients, so I know I'm getting high-quality products that aren't contaminated with things that shouldn't be in there. And, my skin feels great after using the products. The Charcoal Detox Gel Cleanser is now part of my daily routine, and the Charcoal Detox Face Mask is one of my favorite charcoal masks I've used. They also have a Charcoal Detox Moisturizer that I'm loving because it leaves my face feeling moisturized, but not greasy.
Eager to try the NOW® Solutions charcoal skincare line yourself? Be sure to check my Instagram feed on Monday, December 3! I'll be giving away a Charcoal Detox Face Mask. Be sure to stop by to enter!