I have to confess, I have a big secret I've been hiding…
Remember that hiatus I took from blogging in late March and April?
That's because this little one was giving me some terrible "morning sickness."
FREE Hip Openers for Runners Guide
Sweet relief for your tight, sore hips!
Get the best hip-opening yoga poses sent straight to your inbox.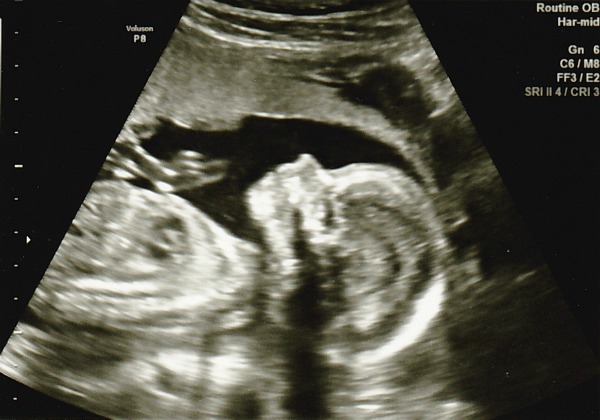 (I use quotes here because for me, it was all-day, almost unrelenting nausea until about 14 weeks.)
My hubby and I are excited to announce that we are expecting a little GIRL sometime around November 13th!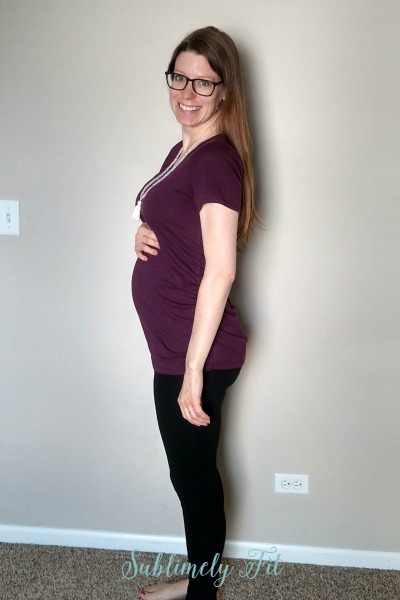 We're absolutely thrilled and are really excited to be adding to our family. She's been moving around a lot more lately, which has been a fun and unique thing to experience. She'll give me little pokes throughout the day and a bunch of little pokes right when I'm trying to fall asleep, of course. They're not quite big enough for my hubby to feel yet, but I'm hoping that will change within the next few weeks.
So why did I wait so long to announce on the blog? A big part of it was my own anxiety. I know I've blogged about my struggle with anxiety before, but if you weren't aware, it's something that I struggle with on a daily basis. When it came to baby, I was terrified of telling the whole world that I was pregnant, only to find out soon after that we'd lost the baby. I know other bloggers have shared about pregnancy loss and have gotten nothing but love, but I couldn't imagine the personal pain of having to tell everyone that we'd lost the baby.
We had our 20 week ultrasound on Monday and everything looked great, which is what finally made me feel safe enough to share our happy news. Our families and close friends have known since the end of the first trimester, but that underlying fear kept me from sharing the pregnancy on social media and other places. Like anything, coping with anxiety is a journey, and if you're struggling with it, know that you're not alone. And yes, I'll be sharing more openly in the future about my anxiety in general and how it's affected my pregnancy.
I will be posting about my pregnancy on a somewhat regular basis on the blog, but if you'd like more of a behind-the-scenes look, be sure you're following me on Instagram (@sublimelyfit) and on Snapchat (bethbrombosz)!