Happy Monday! Today I wanted to share a quick and easy recipe for a blackberry smoothie bowl. To be honest, my inspiration was the gorgeous color of some blackberry smoothies on Instagram. But, blackberries are also packed with antioxidants and Vitamin C, which makes this smoothie bowl a great choice for its health benefits, too.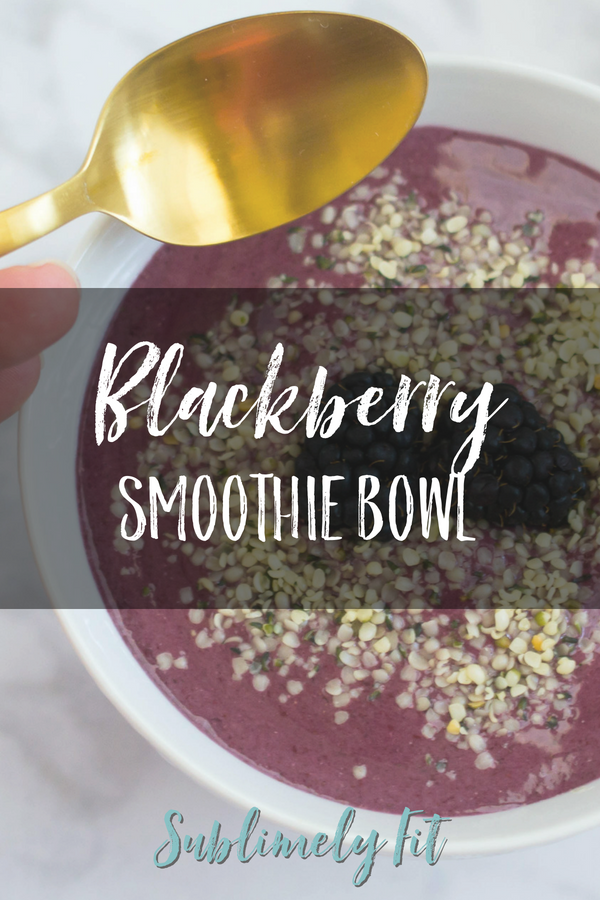 I almost never add sweetener to my smoothies and smoothie bowls because I'm used to the mildly sweet taste. Because the blackberries don't naturally have a ton of sugar in them (unlike mangoes or bananas, for example), you may want to add some sweetener if you prefer. Stevia, agave nectar, and honey would all work really well.
FREE Hip Openers for Runners Guide
Sweet relief for your tight, sore hips!
Get the best hip-opening yoga poses sent straight to your inbox.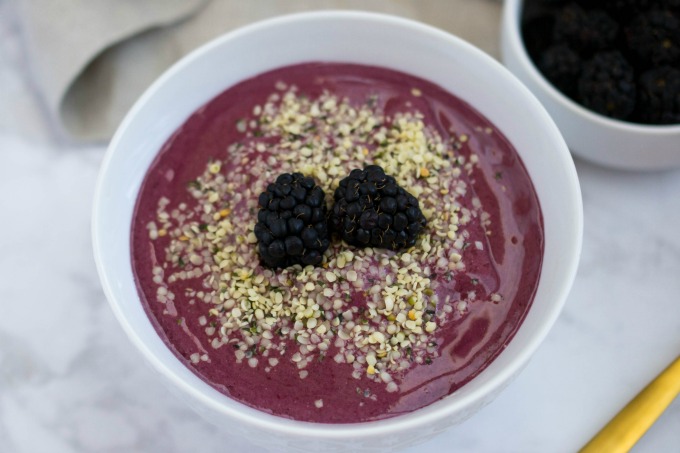 I added chia seeds to the smoothie bowl mixture and topped it with some hemp hearts to help add in some healthy fats. These fats are not only great for things like helping brain function, but they can also help your body absorb fat-soluble vitamins.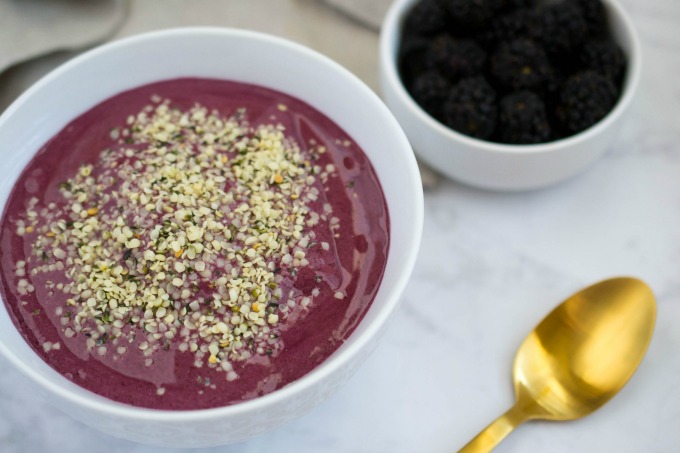 This smoothie bowl takes no time to make, making it perfect for busy mornings. If you prefer an actual smoothie, you can either let the ingredients thaw a bit, or you can add an extra quarter or half cup of almond milk to the recipe.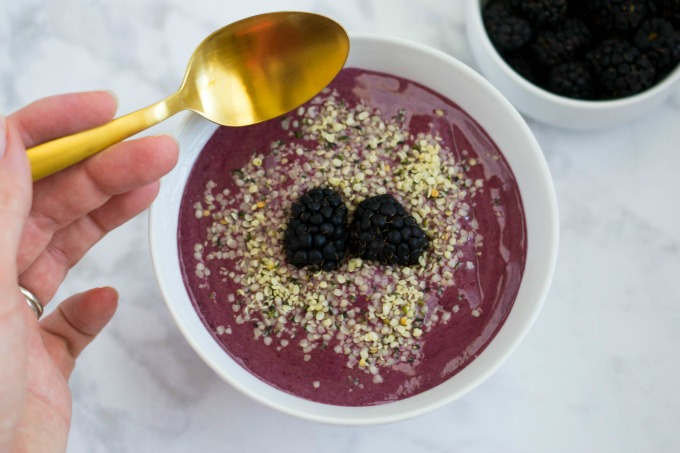 Be sure to pin this one for later!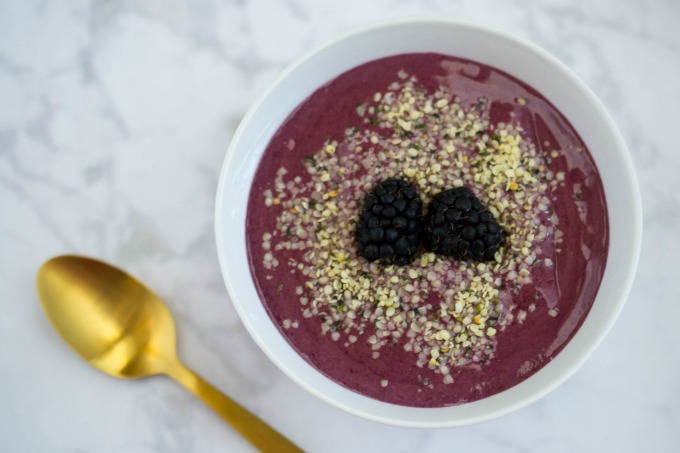 Blackberry Smoothie Bowl
2017-03-20 19:13:58
Serves 1
A quick and easy smoothie bowl
Ingredients
1 1/2 c frozen blackberries
1 frozen banana
3/4 c almond milk
1 T chia seeds
1 scoop protein powder
Sweetener to taste (optional)
Instructions
Blend all ingredients together until smooth. Pour into bowl. Optional: top with ingredients of your choice such as hemp hearts or fresh blackberries.
Notes
Substitute whatever milk you like: coconut, soy, cashew, or cow's milk.
Sublimely Fit https://sublimelyfit.com/