Having good core strength is so important to help maintain good posture and to protect your spine. However, if you don't actively work your core, it's easy to lose core strength. These core strengthening yoga poses will help you keep your core strong, which will help you not only in practicing more advanced yoga poses like arm balances. These poses are also great for sports that require good core strength like running.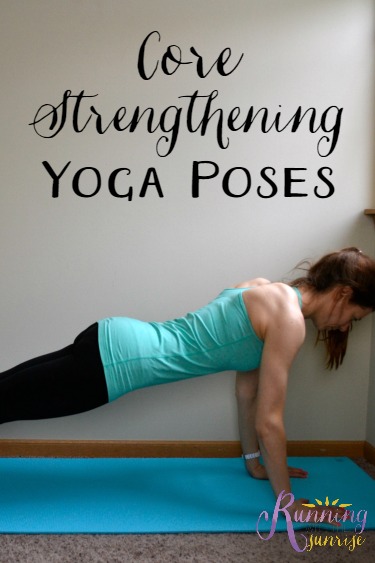 Disclaimer: I am a yoga teacher, but I'm not your yoga teacher. Always practice yoga mindfully, listen to your body, and if you have any questions, consult with your teacher.
FREE Hip Openers for Runners Guide
Sweet relief for your tight, sore hips!
Get the best hip-opening yoga poses sent straight to your inbox.
Plank Pose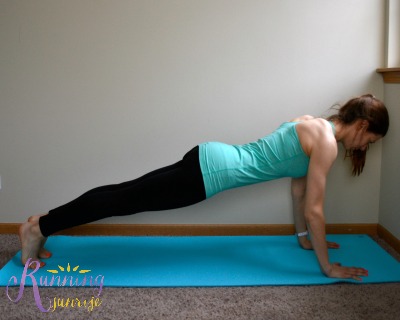 Many people think of plank when they think of core strengthening yoga poses. It's a wonderful pose for the core because it helps to make the muscles all the way around the core stronger. If you're not strong enough to hold a full plank, you can start with keeping your knees on the ground and work up from there. Stay on your forearms in dolphin plank if you have bad wrists.
Side Plank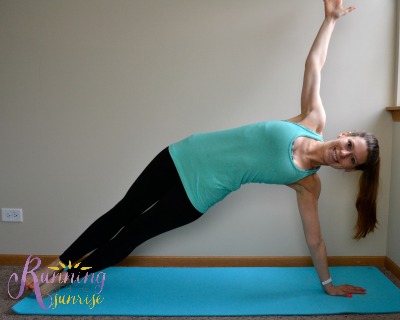 Side plank also helps work the entire core, but puts a greater emphasis on the obliques. You should lift your hips as high as you can, which will really help target the obliques. Until you work up to full side plank, you can keep your bottom knee on the floor. If you have bad wrists, either keep your knee on the floor, or if you have both legs lifted, you can come to the forearm of your supporting arm.
Boat Pose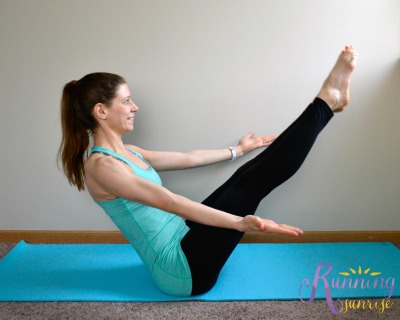 Boat is really good for keeping your abs strong, although you will work your entire core in this pose. If you're starting out, keep your knees bent at a tabletop position and you can lightly grip behind your thighs with your hands until you're strong enough to hold your arms out.
Knee to Nose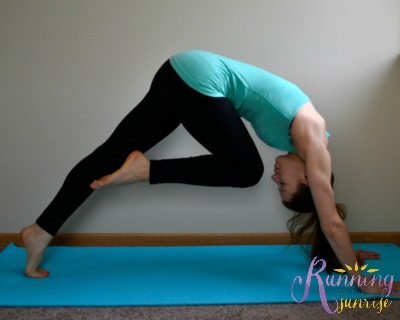 This downward facing dog modification is great for strengthening the core. You should really focus on contracting through the core as you bring your knee forward to meet your nose. You can play around with taking the knee to either elbow to work different parts of your abs.
Locust Pose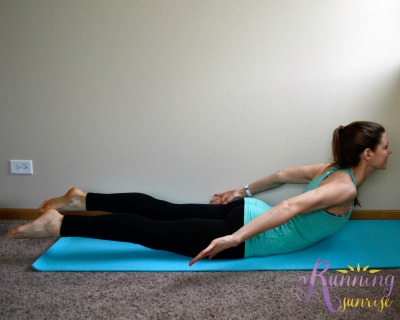 Locust Pose is fantastic for strengthening your lower back. If you do a lot of abdominal exercises, it's also important to work the lower back so that the muscles on the front and back sides of your body don't become imbalanced. Lift the upper and lower body higher to intensify, or stay lower if you need to modify.
How often do you strengthen your core?
What's your favorite way to work your core?