If you're like me, your motivation to work out can quickly fade away as the day goes on. I almost always run as early as I can in the morning to get my run in, so that way I'll have less time to talk myself out of it. (This is especially true when I'm feeling less motivated than I'd like.) I successfully trained for two marathons and a handful of half marathons by finishing every run except my long run before 7 AM. So, I wanted to share my early morning running tips and the habits that I formed that helped me become a morning exerciser and runner.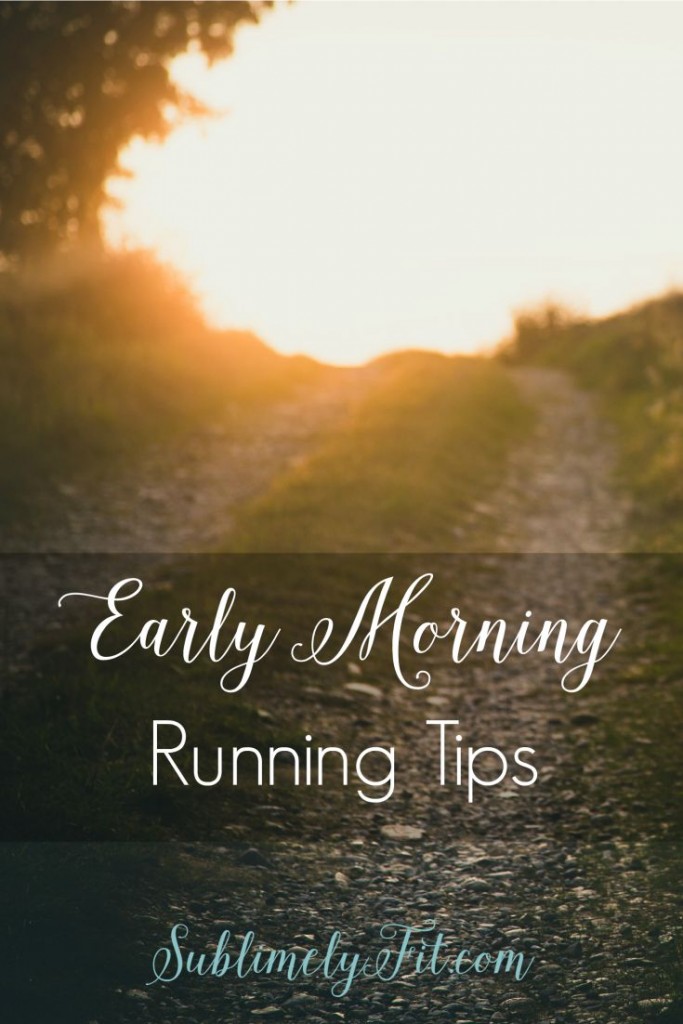 Work on setting a schedule and stick with it. I think this is a habit almost every runner who runs in the morning has picked up. It's easier on your body to just wake up early every morning at approximately the same time than it is to bounce around with your wake up time. I'm not saying that you can't ever sleep in, but I am saying that if you consistently sleep in, it's harder for most people to get up early on the days when they need to.
FREE Hip Openers for Runners Guide
Sweet relief for your tight, sore hips!
Get the best hip-opening yoga poses sent straight to your inbox.
Set everything out the night before. You don't want to be wasting time in the morning trying to decide what to wear or wondering where your Garmin is. It's so much easier to grab everything and go. Check the weather report the night before so you can plan out what to wear on your run. If you need coffee in the morning to function and you have a coffee maker with a timer, set it to brew you a cup of coffee as you wake up. If you're running more than just a couple miles, plan your hydration and fuel. Set yourself up for success in the morning.
Safety first! As the days get shorter, it's incredibly important to be safe if you're running before dawn. Reflective materials and lights really are a must. A lot of drivers are still groggy early in the morning and you want to be as visible as possible. I personally always carry pepper spray with me, too—I've run across some critters out and about early in the morning in more wooded areas, and I'd rather be safe than sorry.
Don't think about it; just go. This may be the most important of my early morning running tips. If your alarm goes off and you lay in bed thinking about how tired you are, you're much more likely to decide that staying in bed seems like a better option. I make myself get up and go before I have time to talk myself out of it. Especially if I'm starting out right at dawn or a little before, once I start going and once the sun starts to come up, I wake up a little more. Bonus: watching the sunrise on a run is one of the best parts about running early in the morning.
Morning runners: what are your early morning running tips?