Have you ever had fresh figs? I'm surprised by how many people haven't ever tried a fresh fig. If you've never had one, you're definitely missing out! They're sweet, but not overly sweet. They have a slightly firm texture—something like a strawberry. They're not what you'd expect if you've only tried figs in cookie form. And, they're the perfect fruit addition to some delicious breakfast quinoa.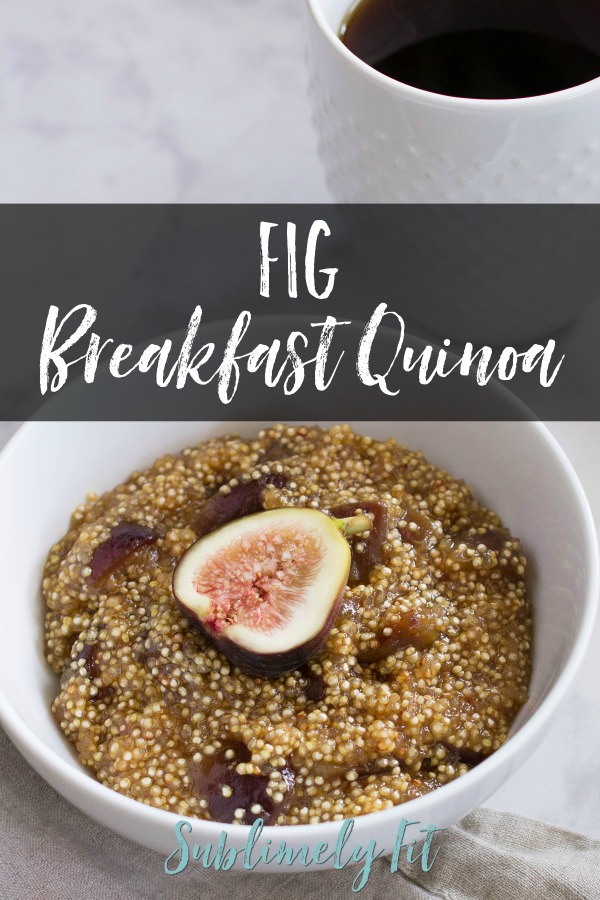 A few weeks ago, I was lucky enough to receive some figs to play around with in the kitchen from California Figs. (Thanks, California Figs!) I went a little fig crazy for an entire weekend, including creating this delicious fig breakfast quinoa that was one of my favorite dishes I cooked up. So, I'm really excited to share it with you today because I think you're going to love it. It's also a great way to try cooking with fresh figs if you haven't before!
FREE Hip Openers for Runners Guide
Sweet relief for your tight, sore hips!
Get the best hip-opening yoga poses sent straight to your inbox.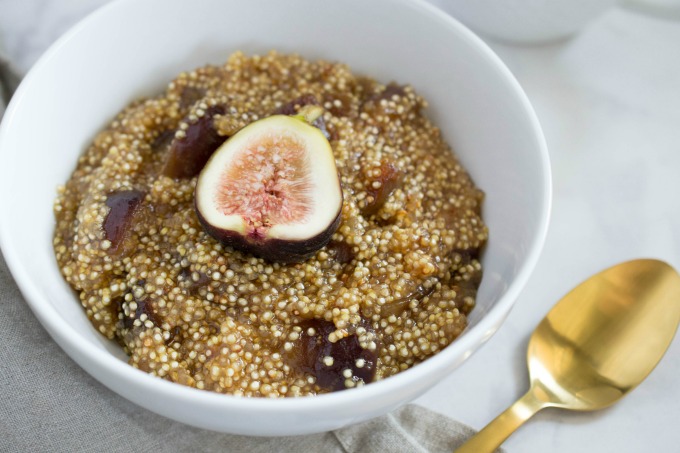 I used ripe, fresh figs for my breakfast quinoa (Brown Turkey figs, to be exact—they're my favorite). But, you could absolutely use dried figs if you can't find fresh ones in your area, or if they're out of season. (You can find fresh figs from California from May through December.) This recipe would also work really well with any type of fig: Mission, Tiger, Calimyrna, or your favorite variety of fig!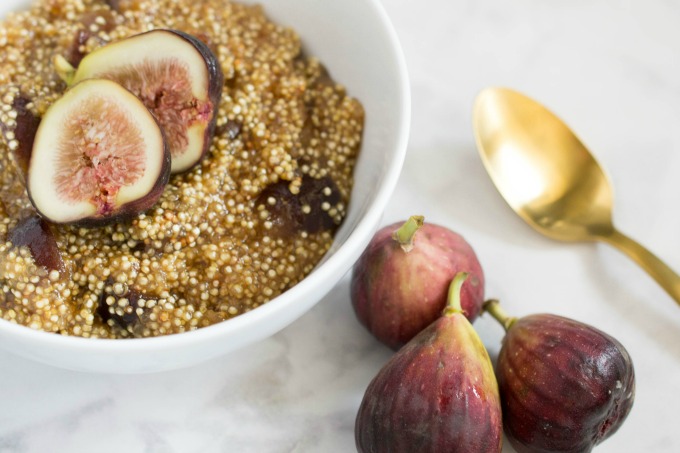 This quinoa is sweetened with honey and coconut milk, so it isn't technically vegan, but it's absolutely vegetarian. Vegans could simply omit the honey, or they could swap out the honey for maple syrup. Either way, it will still be delicious!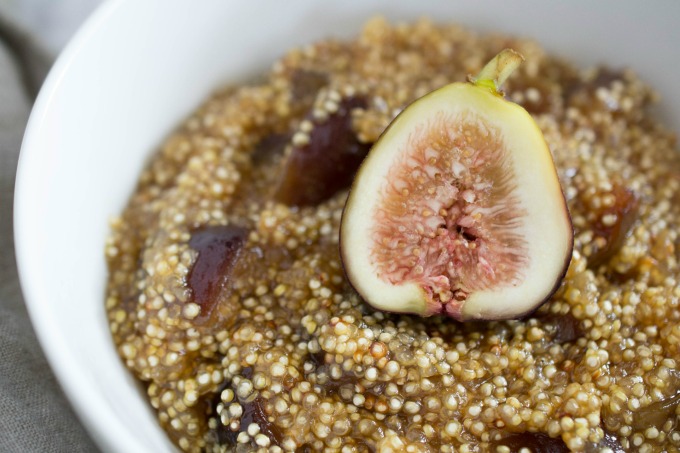 If you're looking for fresh figs and you're having trouble finding them at your usual grocery store, I'd try looking at groceries that focus on having a wide selection of produce, or natural foods groceries. I've also seen them from time to time at my members-only warehouse club, so keep an eye out if you're a member, too!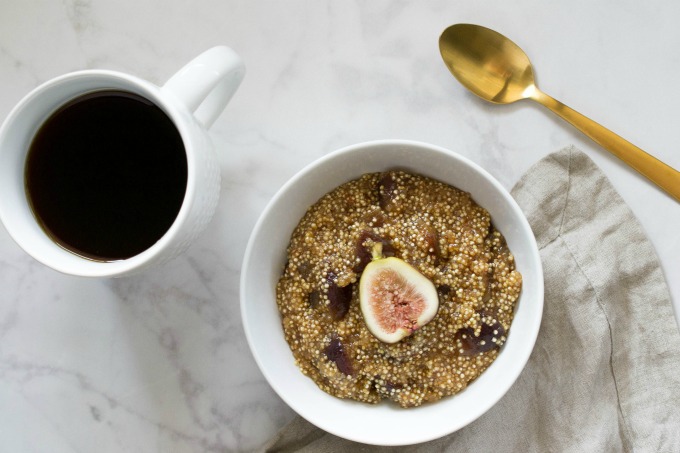 And, if you've never had a fig, please try one! Especially if you get the chance to taste a fresh fig. I think you'll find that it's one of your favorites. I know it's definitely one of mine!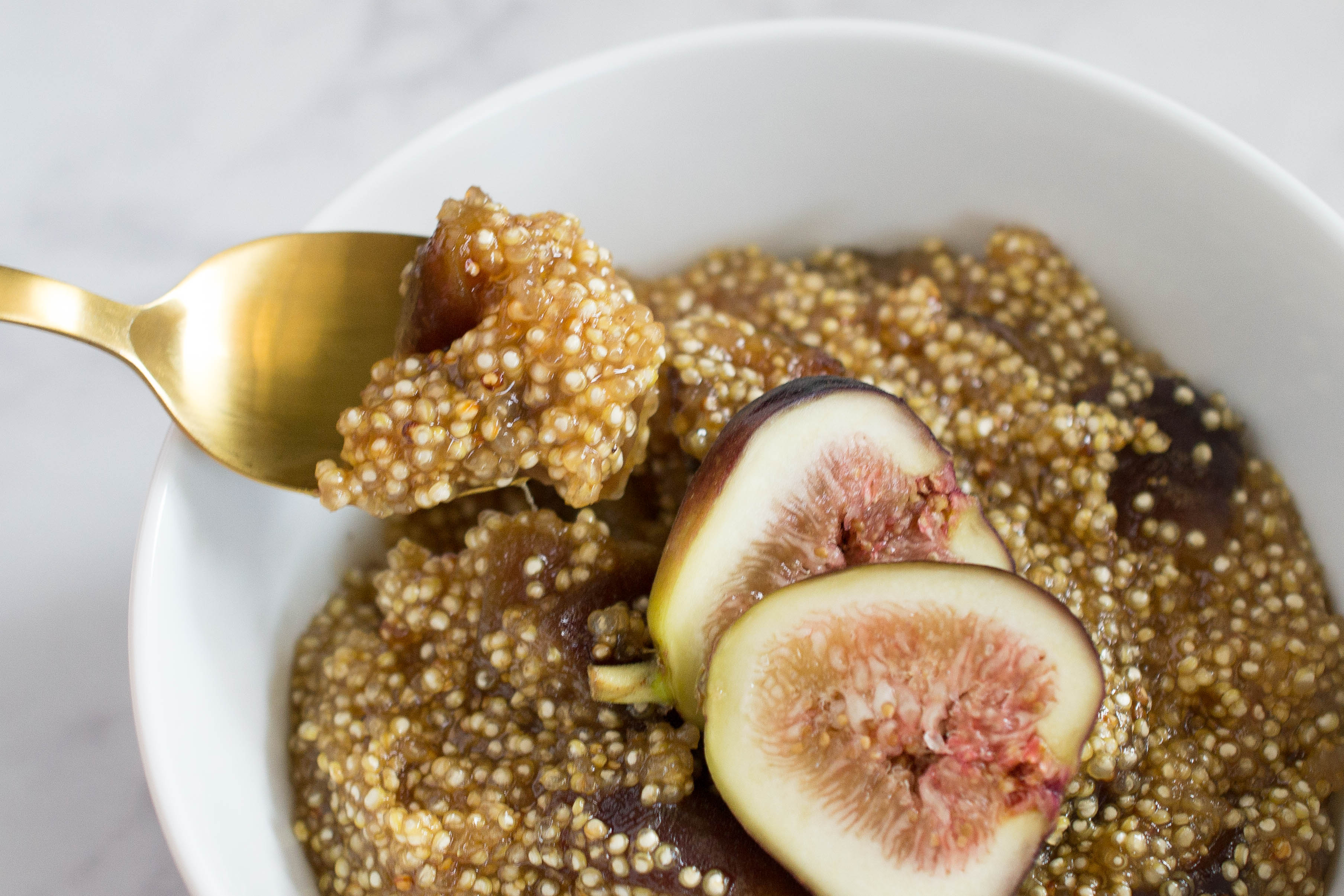 Here's the recipe:
Fig Breakfast Quinoa
2017-10-09 09:30:12
Serves 4
Ingredients
6 figs, cut into eighths
1 - 13.5 oz can coconut milk
1 c uncooked quinoa
1/2 c honey
1/4 tsp nutmeg
1 tsp vanilla extract
Instructions
Place all ingredients into a saucepan and simmer over medium-low heat for 1 hour, or until the mixture is thick and quinoa is tender.
Spoon into bowls, and serve with additional fresh figs if desired.
Notes
Optional preparation method: cook in a rice cooker instead of on the stovetop
Sublimely Fit http://sublimelyfit.com/