It's the start of fig season in California, which means I'll be watching produce sections like a hawk so I can make delicious fig recipes like this fig pizza. Figs have been one of my favorite fruits for years, and it's such a treat to get them fresh. So, when I do find them, I love having quick and easy recipes that I can throw together, which is where this fig pizza recipe comes in.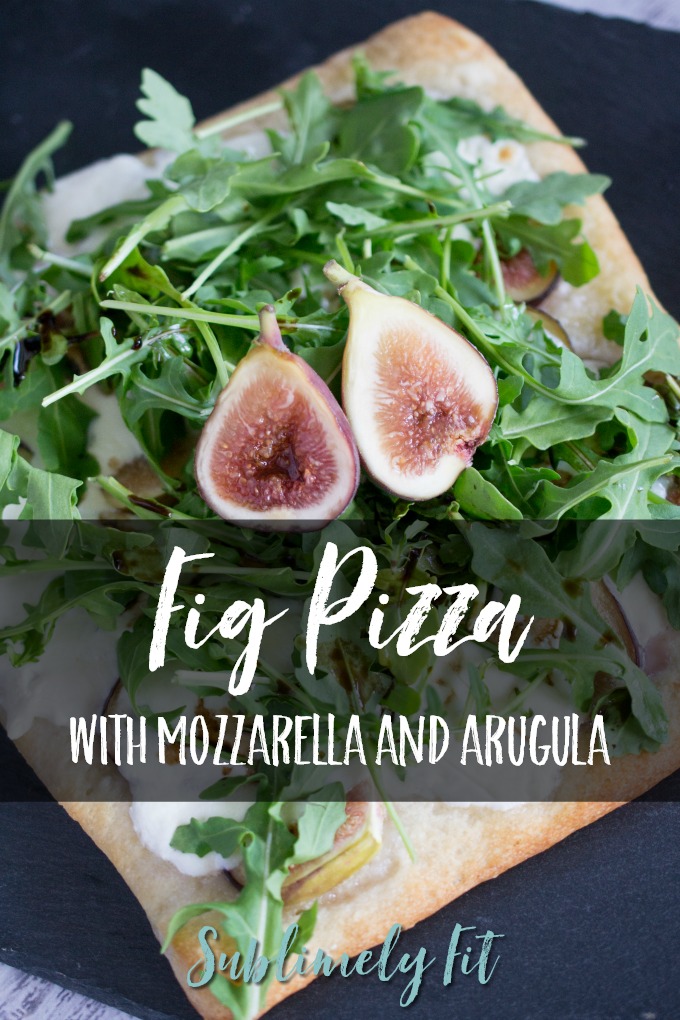 I first made this recipe when I was lucky enough to get some fresh figs from the folks at California Figs last year. (Thanks, California Figs!) It was dinnertime, and after a busy day I needed to get some food off the table. So, I grabbed a pizza crust I had in the fridge and threw together this Fig Pizza with Mozzarella and Arugula, and I loved how it turned out!
FREE Hip Openers for Runners Guide
Sweet relief for your tight, sore hips!
Get the best hip-opening yoga poses sent straight to your inbox.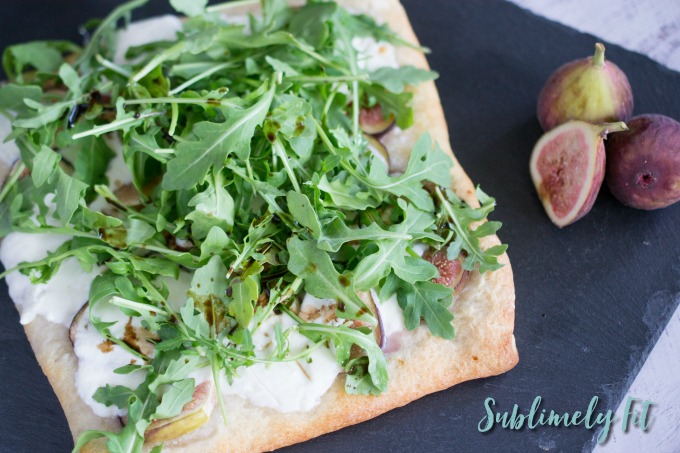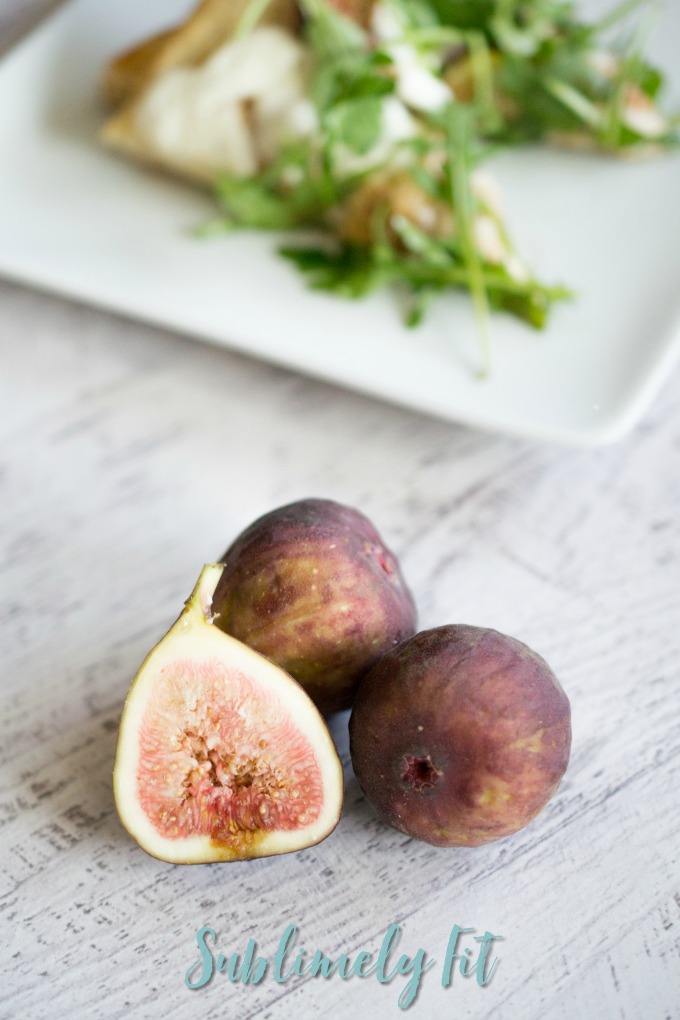 I used brown turkey figs for the pizza because they're my favorites–they have a mild, not-too-sweet flavor that was perfect for a more savory dish like this fig pizza. But, you could use whatever fig variety you like best (or whatever you can find in your grocery store).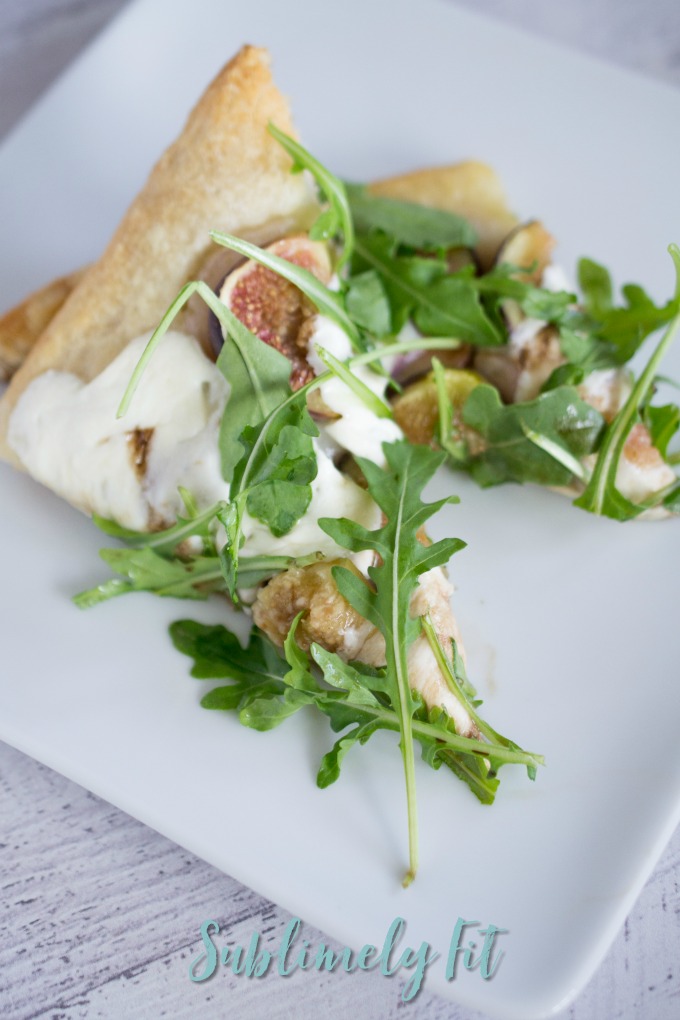 This recipe can easily be made gluten-free by using a gluten-free pizza crust. Simply pick your favorite pizza crust, add the toppings, and you're good to go!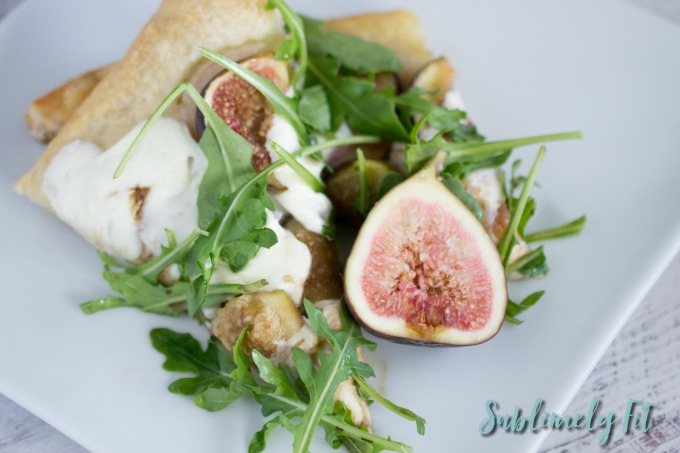 If you're lucky enough to find fresh figs (and I hope you are!), definitely give this Fig Pizza with Mozzarella and Arugula a try!
Fig Pizza with Mozzarella and Arugula
2018-05-14 07:45:57
This quick but delicious Fig Pizza with Mozzarella and Arugula is a perfect weeknight dinner!
Ingredients
1 Pre-made pizza dough
2 c Fresh figs
1 8-oz Package fresh mozzarella (mozzarella ball)
2 c Arugula
Olive oil
Balsamic vinegar
Instructions
Preheat oven per instructions for pizza dough
Slice figs about 1/4 inch thick. Place fig slices on a paper towel or cloth towel, then cover with another paper towel or towel. Let sit for about 5 minutes to remove excess moisture from figs.
Meanwhile, place pizza crust on baking sheet. Drizzle with olive oil.
Slice mozzarella ball into 1/4 inch thick slices.
When figs are ready (after 5 minutes), evenly space fig slices on unbaked pizza crust.
Break mozzarella slices into pieces approximately the same size as the larger fig slices. Place mozzarella on top of pizza.
Drizzle olive oil over the pizza again.
Bake pizza according to the instructions for the pizza crust.
After removing baked pizza from the oven, top with the arugula and a drizzle of balsamic vinegar.
Enjoy!
Sublimely Fit https://sublimelyfit.com/