Happy Friday! And happy Memorial Day Weekend to those of you reading from the US! I hope you have a lovely weekend planned and that the weather cooperates for you. I hear the weather's supposed to be really nice in Chicagoland, which I'm really looking forward to. Here's hoping the weather is one of my favorites for next week! I'm linking up with Heather and Clare to share my five favorite things of the week with you.
1. Justin's Almond Butter. This stuff is seriously so tasty and I've been putting it on almost everything. I've also been buying the single serve packets and throwing them in my bag for snacks. The Maple
flavor is probably my favorite right now.
FREE Hip Openers for Runners Guide
Sweet relief for your tight, sore hips!
Get the best hip-opening yoga poses sent straight to your inbox.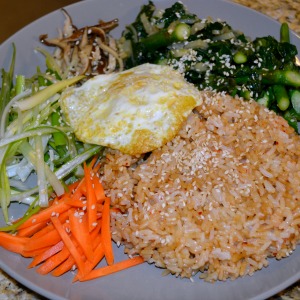 2. My first Blue Apron meal. My hubby decided to order us a couple meals from Blue Apron, which came in on Wednesday, and we made our first meal tonight, a veggie bimibap. It was really tasty and I prefer to eat vegetarian, so this was right up my alley.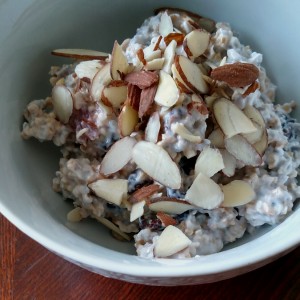 3. Overnight oats. Speaking of making food, I've been doing a lot of overnight oats lately. I got a big pack of Chobani from Costco, so I've been doing a lot of breakfasts with Greek yogurt, including mixing some in to overnight oats. I've been making variations on my cherry almond overnight oats recipe, switching up the yogurt but still adding in dried cherries. Love the tart cherries because they naturally help fight inflammation in the body.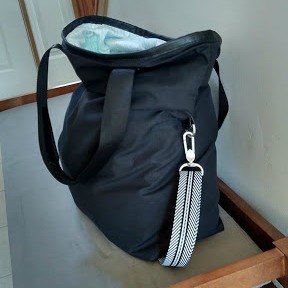 4. My lululemon bag. I picked up a Rejuvenate Yoga Tote up shortly after I started working at Pure Barre and it has been a Godsend. Lots of pockets and there's even a zippered pouch that snaps inside the bag. There's plenty of room for me to carry notes, my planner, snacks, and to keep a stash of sticky socks. It worked really well for carrying stuff to and from training, too, and I plan to bring it to BlogFest as well.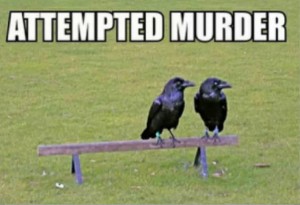 5. This meme, which really made me LOL. A lot. Loudly. (Don't quite get it? A group of crows is called a murder.)
What are you up to this weekend?
What's your favorite kind of nut butter?
What's the last thing that made you laugh really hard?