Happy Friday! With my new work schedule, today is my "Saturday" and I'm so excited to have a full day off from work for the first time in a week and a half. I have a lot of blog and running coaching things to catch up on, and I'm also hoping to have a little time to go shopping for BlogFest. I have no cute "regular" clothes since I teach fitness classes for a living and almost never wear clothes that aren't activewear anymore. Really, shopping should be one of my five favorite things of the week. 🙂 Here's what I've been loving so far this week: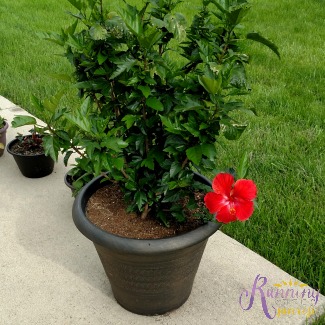 1. Biscus is blooming! I have a hibiscus plant. We named it Biscus. Every morning when we let our dogs out, we say hello to it. "Hi, Biscus!" Yes, we're nerds. I bought Biscus last year and brought it inside for the winter, but accidentally put it outdoors a little too soon and some of its leaves got damaged by the cold. Luckily with the warm weather and the rain it's been recovering nicely and now it's starting to bloom again. Love seeing those big beautiful blooms first thing in the morning.
FREE Hip Openers for Runners Guide
Sweet relief for your tight, sore hips!
Get the best hip-opening yoga poses sent straight to your inbox.
2. Almonds. Almonds have become my go-to snack lately. If you are what you eat, I think I'll be turning into an almond shortly. Even my husband picked some up for me at the grocery store last night without me asking. I might be addicted…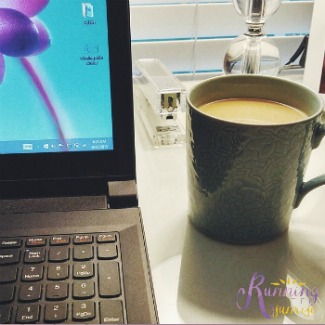 3. Coffee. I have been needing some serious coffee lately. For some reason my sleep quality hasn't been the best this week, so coffee has really helped me get through some long days. I'm also now teaching two 6 AM fitness classes (one barre class, one yoga class), so coffee is a necessity on those days.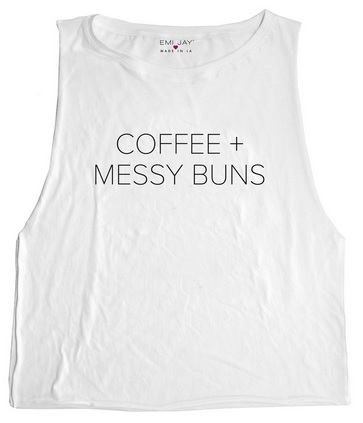 4. Coffee + Messy Buns tee. Speaking of coffee, we got these Emi Jay muscle tees in at the barre studio and I immediately bought one pretty much as soon as we opened up the box they were shipped in. Love it so much because this is pretty much my life. Side note: I have gotten much better at putting my hair in a bun after working at the barre studio.
5. Dry shampoo. Since I'm bouncing back and forth between barre and yoga classes all the time, dry shampoo has been a godsend. Also, my hair is really fine, so I love how dry shampoo helps add some extra volume. Confession: I'll sometimes even use it on clean hair to add extra volume. Need good volume to make a good bun! 🙂
Linking up with Heather for Friday Favorites and Clare for Five Things Friday!
What are you up to this weekend?
Have anything you're really loving this weekend?
Are you a fan of dry shampoo? Have a brand you really love?