Happy Friday! I hope you've had a great week so far! I've been busy, but sometimes busy is good. I'm working all weekend, but at least my shifts are shorter so it shouldn't be too bad. I don't have anything crazy planned for the weekend, although I'm definitely getting a no-chip mani later today! It's desperately needed so I'm pretty excited.
On to the post! Here's what I'm loving this week: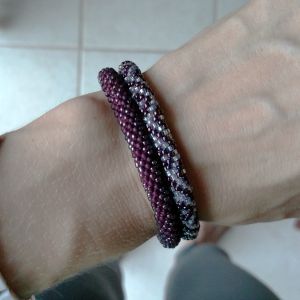 FREE Hip Openers for Runners Guide
Sweet relief for your tight, sore hips!
Get the best hip-opening yoga poses sent straight to your inbox.
1. Lily and Laura bracelets. We sell these at the barre studio and we're all kind of obsessed with them. It's so fun to mix and match the pretty colors! They're handmade by women in Nepal, which is also pretty cool, too.
2. Fall weather. We had a little cold snap yesterday in Chicagoland and it has me so excited for fall! I know a lot of you were posting this week about how great summer is, but this girl really loves fall and everything that comes with it. Bring it on, Fall! 😀
3. School's back in session for most schools in my area, which means the clients at the barre and yoga studios I teach at are back from vacation, so my classes are getting fuller. It really does help to have other people taking class with you, especially with yoga, where the breath really makes a big difference. I had an amazing class last night where everyone was just feeding off the energy and they were really moving. There's nothing like experiencing that, especially as a teacher. It makes me grateful to have the opportunity to lead them through their practice!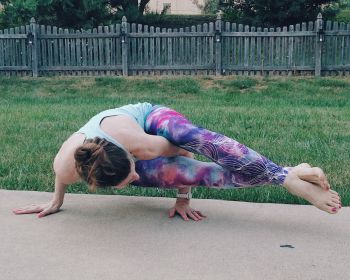 4. New leggings from Inner Fire Apparel. One of the perks of being an ambassador for Inner Fire Apparel: cute leggings! Got these beauties in this week and I am loving them! Shop their website using the code bethb and get 15% off your entire order! (Also, the fact that I can even hold this pose is another favorite; I've been working on it for years and it's nice to have finally built up the strength to do it!)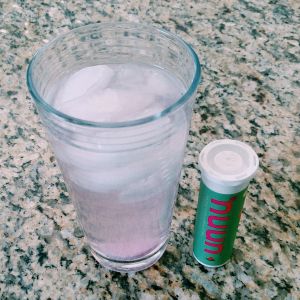 5. Watermelon Nuun. It's the best flavor, I swear. I've been drinking it all week to stay hydrated. Yum!
Linking up with Heather for Friday Favorites and Clare for Five Things Friday!
What's your favorite flavor of Nuun?
What are your opinions on fall?
Comment carefully: if you hate fall we can't be friends.
(Just kidding.)
Do you wear jewelry on a regular basis?